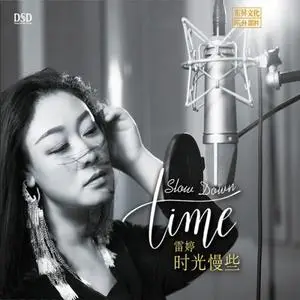 [雷婷] Lei Ting - Slow Down Time (2019)
MP3 320 kbps | 00:54:13 min | Covers included | 125 mb
Genre: Chinese pop, Mandopop
Listen Lei Ting songs, represents a choice. Her unique voice personal temperament and mellow magnetic, decided her music always give people a special feeling. Tired of hearing the sweet voice and gentle love songs, it is time to change the taste.
Tracklist:
01 - Tiny Sun 05:09
02 - Slow Down Time (Original) 03:27
03 - Baqiao 04:40
04 - Plum Rain Curtain 04:36
05 - Beijing Complex 04:01
06 - Drown One's Sorrows 03:32
07 - Drunk Lovesickness 05:11
08 - Afterward 05:55
09 - Loneliness in Singing 04:28
10 - The Paper Is Too Short to Describe One's Feelings 03:56
11 - Parting Station 05:01
12 - Mother 04:17