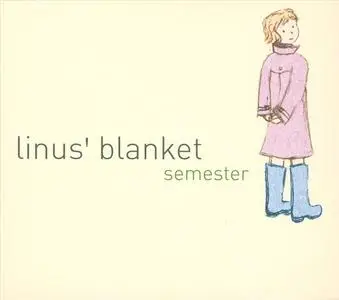 Linus' Blanket - Semester (EP) (2003) {Beatball}
EAC Rip | FLAC | scans | 133 mb
MP3 CBR 320 kbps | RAR | 46 mb
Genre: pop rock, soft rock
Semester
is the 2003 debut EP from South Korean soft rock group Linus' Blanket. They began as a quintet but then lost power with the LookmukDAGA and they became a duo before it became a solo project for Yonegene. This was released by Beatball.
1. Signal Song (3:16)
2. 보라빛향기 (2:33)
3. Christmas Train (3:40)
4. 담요송 (Blanket Song) (3:41)
5. Picnic (3:11)
6. Summer Has Gone By (4:51)
Yeongene
-lead vocals, keyboards, flute
Yongseok Lee
-bass, guitar
Yonghee Lee
-drums, chorus
Kijoon Bae
-guitar, chorus
Minsung Kang
-guitar, chorus, kazoo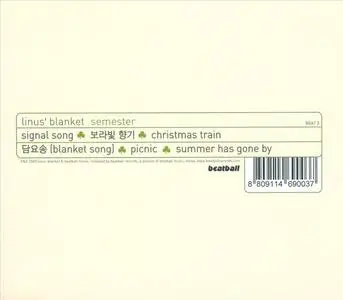 Thank you to the original uploader.