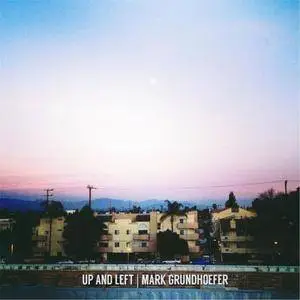 Mark Grundhoefer - Up and Left (2017)
Jazz Fusion, Blues | MP3 320 kbps | 42:04 | ~101 Mb
Label: Mark Grundhoefer | Tracks: 11 | Rls.date: 2016
The second album by Mark Grundhoefer starts where his first left off, but this time the focus on composition takes the driver's seat. Eleven instrumental songs written and recorded during the transitional period of moving across the country and settling in Atlanta, GA bring a Southern feel to the writing. Add in some great guest musicians, and some top-notch improvisation, and you've got a recipe for a killer sophomore record.
TRACKLIST
1. California Incline (feat. Nick Pappas) (06:32)
2. Neon (feat. Matt Nichols) (04:41)
3. Skonk (feat. Matt Nichols) (04:17)
4. There She Is (04:46)
5. Swamp Thang (feat. Jamie Pate & Matt Nichols) (03:48)
6. Loma de Oro (03:22)
7. Pete's Banjo (02:07)
8. Isabella (03:45)
9. Dare the Devil (feat. Lloyd Paul & Reina Grundhoefer) (02:53)
10. Existential Song Name (04:16)
11. Neon (Reprise) (01:37)