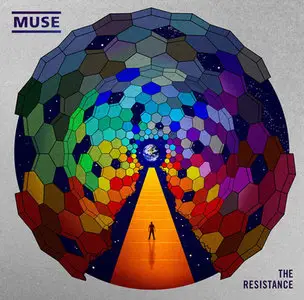 Muse - The Resistance (2009)
DTS 48/24 DVD-V 5.1 mix | ISO (no CUE) | DTS 48/24 5.1
ISO 13 x 100 + 64 MB | No Covers
Genre: Pop-Rock | Label: WB Helium | Source: DVD-V
The DVD with the DTS 48/24 5.1 Surround mixes of the album which were only available on the 5,000 limited run box set. Needless to say , it's long out of print. If you like it, trace one down, they're not that expensive…for now…
Tracklist:
1."Uprising" 5:02
2."Resistance" 5:46
3."Undisclosed Desires" 3:56
4."United States of Eurasia (+Collateral Damage)" 5:47
5."Guiding Light" 4:13
6."Unnatural Selection" 6:54
7."MK Ultra" 4:06
8."I Belong to You (+Mon cœur s'ouvre à ta voix)" 5:38
9."Exogenesis: Symphony: Part 1 (Overture)" 4:18
10."Exogenesis: Symphony: Part 2 (Cross-Pollination)" 3:56
11."Exogenesis: Symphony: Part 3 (Redemption)" 4:37
available via rapidshare.com
No real work goes into these rips, so no credits..
DVD Decrypter> iso burn> simplyRAR
To keep up to date with all the latest Quad/SACD/DVD-A rips,
please join the surround sound music sharing discussion group:
http://groups.google.com/group/SurroundSound
Public Service Announcement:
Please support the new releases in Multichannel Format.
It's the right thing to do.
Besides, Factory pressed discs last much longer and play better
than writable media. Support the artists!
if you want to p2p it, please credit me, but
NO MIRRORS
***
Note about the links-very important, please pay attention:
Click

HERE

if you want to download the Genuine RS link list from Empanadilla
***