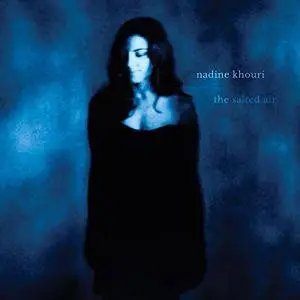 Nadine Khouri - The Salted Air (2017)
Folk, Indie Pop, Singer-Songwriter | MP3 CBR 320 kbps | 00:37:35 | 100 MB
Label: One Flash Records | Release Year: 2017
Nadine Khouri is a British-Lebanese musician and songwriter currently based in London. Influenced by dream-pop, moody soundtracks and spoken-word, her sound has been described as a "music born of perennial outsider-status." Noted by John Parish (PJ Harvey, Giant Sand) for her voice, Khouri was invited to sing on a track on his Screenplay LP and subsequently to record her forthcoming album with the producer in his hometown of Bristol. The resulting album is a haunting collection of poetic and atmospheric meditations on loss and transformation. The album also features guest contributions from Parish, Irish singer-songwriter Adrian Crowley, violinist Emma Smith (James Yorkston, Hot Chip) and others. In the past year, Khouri has performed in some of London's most renowned venues and supported Howe Gelb, Mary Hampton, and John Parish, garnering positive reviews for her live performances.
TRACKLIST
01 Thru You I Awaken
02 I Ran Thru The Dark
03 Jerusalem Blue
04 Broken Star
05 Daybreak
06 The Salted Air
07 Surface Of The Sea
08 You Got A Fire
09 Shake It Like A Shaman
10 Catapult