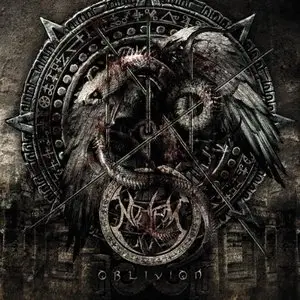 Noctem - Oblivion (2011)
Mp3 | 320 Kbps | 122 MB | Spain
Black/Death Metal
Spanish black/death metallers NOCTEM will release their sophomore album, "Oblivion" via Rising Records. According to a press release, the second part of the trilogy that started with "Divinity" will be "the hardest, fastest and darkest opus from NOCTEM to date." The CD will be a "logical progression of the last album, full of new nuances and based in a darker sound and a more complex composition."
Tracklist:
01. Popol Vuh
02. The Arrival Of The False Gods
03. Universal Disorder
04. Abnegation And Brutality
05. Invictus
06. Sons Of Hun-Vucub
07. Seeking The Ruin Of Souls
08. Unredemption
09. Q'uma'rka'aa'j
10. A Borning Winged Snake
11. Oblivion