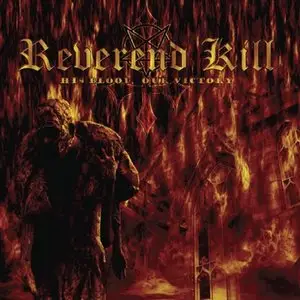 Reverend Kill - His Blood, Our Victory (2008)
Mp3 | 220 VBR | 66 MB | Canada
Death Metal
Reverend Kill burst forth with self-penned "Canadian frontier metal", that when dissected is essentially a paean to the melancholic and melodic tones of contemporary Vikings Amon Amarth in their latter days. There are echoes of other bands, but the Viking grandmasters resonate most strongly. For an independent release, the production is good, with guitars high in the mix (as they ought to be) and an audible bass. It would be unfair to expect a similar mastery of heaviness and melodic sensibility as the aforementioned Swedes, but they do possess a nascent compositional skill that bodes well for future endeavours.
Track List:
1. Child Of Frost
2. Trapped In Amber
3. A Wire In My Blood
4. Dichotomy
5. 666 Conspiracy
6. Velvet Revolution
7. The Midas Touch
8. Frantic
9. His Blood Our Victory
Total playing time 38:51
http://rapidshare.com/files/327123084/RevKil-HBOV9.rar