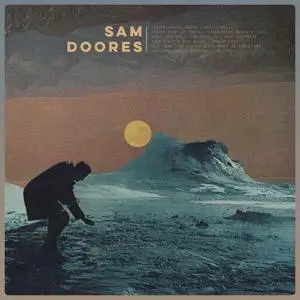 Sam Doores - Sam Doores (2020)
Alternative; Psychedelic; Folk | 00:44:01 | WEB FLAC (tracks) | 222,91 MB
Label: New West Records
'Recording in a foreign environment like Berlin, I was inspired to experiment with more cinematic, psychedelic sounds,' says Sam Doores, 'but my love for old-school New Orleans R&B, Memphis Soul & Rock n' Roll, Detroit Motwon & Gospel, Doo-Wop, Early Blues & Folk music will probably always bleed into whatever I do. Recording this album was an opportunity to explore the space between these worlds.' With his captivating self-titled debut, Sam Doores has done precisely that. Written on-and-off over the course of several years, the collection is classic and contemporary all at once, blending traditional southern roots with adventurous sonic landscapes as it reckons with heartache and loss, love and gratitude, fresh starts and, ultimately, a whole lotta change. The performances are infectious in their ease, simple on the surface but built on foundations of deep emotional and harmonic complexity that belie their amiable exteriors.
01 - Tempelhofer Dawn
02 - Let it Roll
03 - Other Side of Town
04 - Cambodian Rock n' Roll
05 - Wish You Well
06 - Windmills
07 - Had a Dream
08 - This Ain't a Sad Song
09 - Solid Road
10 - Red Leaf Rag
11 - Push On
12 - Must Be Somethin'
13 - Nothing like a Suburb
14 - Chicago to Illinois
ANALYZER: auCDtect: CD records authenticity detector, version 0.8.2
Copyright © 2004 Oleg Berngardt. All rights reserved.
Copyright © 2004 Alexander Djourik. All rights reserved.


FILE: 1.14. Chicago to Illinois.flac
Size: 11065598 Hash: 2633652EEBC21B2D6E85DC288D6DF8A5 Accuracy: -m8
Conclusion: CDDA 100%
Signature: B245AF3127D0A081A81787669049C81A3339D805
FILE: 1.13. Nothing like a Suburb.flac
Size: 19969202 Hash: 6B8C91E01096941710D26D844D52D144 Accuracy: -m8
Conclusion: CDDA 99%
Signature: 8B2E7FB759DEDE58BC9C2EEE4722CEA94E62665E
FILE: 1.12. Must Be Somethin'.flac
Size: 18231434 Hash: E046B72A991CE4C4A86853D709661885 Accuracy: -m8
Conclusion: CDDA 100%
Signature: F0572E31C177C0AC40D228266F9974D175490634
FILE: 1.11. Push On.flac
Size: 15703112 Hash: ABA9988CD79B4333AA5747B53D7918C6 Accuracy: -m8
Conclusion: CDDA 100%
Signature: 85367E5B854554A7D6D89F988B0E5FB9573F131E
FILE: 1.10. Red Leaf Rag.flac
Size: 19079939 Hash: 51C22DF61F4E23783DD5DD8BABFF8118 Accuracy: -m8
Conclusion: CDDA 100%
Signature: 2D2A991B75FEDF3B2AAB794030EFE297DC752E5D
FILE: 1.09. Solid Road.flac
Size: 19701052 Hash: BFCFF6E251285CAC9418F5FA6FF589CB Accuracy: -m8
Conclusion: CDDA 100%
Signature: F8705128097FFF841B1AA22988B978302D5F3C02
FILE: 1.08. This Ain't a Sad Song.flac
Size: 13439158 Hash: 37E6701E666A1558774A0B252A9E2C37 Accuracy: -m8
Conclusion: CDDA 100%
Signature: D935B37396BE60C0715F85D7E16256E46CF0598A
FILE: 1.07. Had a Dream.flac
Size: 18322103 Hash: A020C7453BBCC6ED3951B555DD224E7D Accuracy: -m8
Conclusion: CDDA 100%
Signature: 89C8F157E0261B16BBF2761FEDE66ACEED6D72D2
FILE: 1.06. Windmills.flac
Size: 22380925 Hash: 46C1649AE187F994835DF763763D1DFE Accuracy: -m8
Conclusion: CDDA 100%
Signature: 0FF1B8B76F52BDED80C7D2021282FB8B38EE67F5
FILE: 1.05. Wish You Well.flac
Size: 15593117 Hash: DA8D03DD3EE6800A9C82A0449BAB5C6C Accuracy: -m8
Conclusion: CDDA 99%
Signature: 1836092FA929F72786EC0B5F948388F34CB4D150
FILE: 1.04. Cambodian Rock n' Roll.flac
Size: 15364336 Hash: 18079884BA8D770302E86417BF56C596 Accuracy: -m8
Conclusion: CDDA 100%
Signature: 7C874E73E484EEE0E795236CFA4019BC57422E75
FILE: 1.03. Other Side of Town.flac
Size: 14284530 Hash: C9BD78AF8BF0CB2091F9EE9280300F7D Accuracy: -m8
Conclusion: CDDA 100%
Signature: 43025586E50FAF123BC587A68AB3247730626F89
FILE: 1.02. Let it Roll.flac
Size: 22131077 Hash: 64E36C39C7AEF09134F4BE20858C1931 Accuracy: -m8
Conclusion: CDDA 99%
Signature: AC8591180C1700A03DBC27BF0F58E609524EDB4E
FILE: 1.01. Tempelhofer Dawn.flac
Size: 8467271 Hash: C59727CDA50AE21995D1B06931A37A04 Accuracy: -m8
Conclusion: CDDA 100%
Signature: 1AE28DE7E0E5C63CD1563C7D76A4D7B36C1AF905