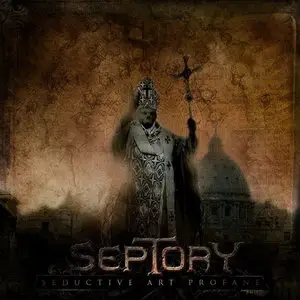 Septory - Seductive Art Profane (2011)
Mp3 | 320 Kbps | 85 MB
Death Metal | Russia
SEPTORY was found in St.-Petersburg November 2005.On the 13th of November, 2005, the band was given a name Septory. This day can be considered as a birthday of the group. Pure brutality from St. Petersburg. Both growling and harsh vocals mixed with uncompromisable killer sound and melody. For all fans- this stuff will do your hearts good!
Track List:
1. Entangled of Madness
2. Seductive Art Profane
3. Open Eyes of Chaos
4. Virtual God
5. Victimized
6. Self-Genocide
7. The Endless Torments
8. Final Path
9. Blind Bastard Manifest
10. Brake Your Idols
Total playing time 38:31