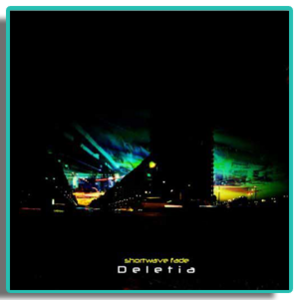 Shortwave - Fade Deletia (2009)
Rock | MP3 | 192Kbps (VBR) | 66MB
As is often the case with a well-promoted record, 'Deletia' begins well but struggles to sustain the quality. True to form, 'Stay As You Are' is a storming opener with a breathless chorus. Then the strangely high-pitched vocals of Chris Holloway are pushed to the fore along with the full throttle of guitars for the equally anthemic 'Too Late To Tell'. Thereafter there's little to get excited about; 'Leave', their first single sounds too watered down to be gripping and the formula of wishy-washy verses followed by a surging chorus is used too many times.
Then again, there are a number of positives. 'Cover Your Eyes' and 'Low' manage to pull urgent choruses out of the bag and the ambitious title track includes some inventive harmonies and a welcome devitiation from their usual song structure. Meanwhile, the keening 'You Were Right' indicates these young Brits may have been studying the Death Cab For Cutie songbook.
Overall, Shortwave Fade have some decent songs at their disposal and are consistently better than aforementioned contemporaries The Race. They will need to improve, however, as the lack of originality on 'Deletia' proves to be its biggest downfall.
Tracklist:
stay as you are
too late to tell
lost in a hurricane
you were right
now we are weapons
cover your eyes
leave
onto the ark
low
deletia
army of two