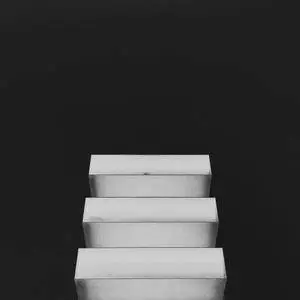 Stephan Panev - Night Shift Revisions (2016)
Techno | MP3 320 kbps CBR | 01:04:50 | 136 MB
Label: KOMPONENTI - SPKLP01R | Rel: 2016
We are proud to deliver 'Night Shift Revisions'. Eight months later eight artists carefully selected by Stephan Panev have managed to enrich the sound of the original LP. With this record we also wanted to introduce more genres into the mix while staying in tone with the fact that we are a dedicated Techno label. To achieve that we've invited some of the household KOMPONENTI artists coupling them with some acts we truly admire out there even though they haven't ended up producing Techno. Yet. Hydrate & Follow the noise.
Tracklist
1. Arrive (Reprise)8:17
2. Probe One (Josef Gaard Remix)6:57
3. Obscured (Kanz Remix)5:52
4. Planet Kowloon (Death Membrane Remix)7:57
5. Splice (Yofunk Remix)6:16
6. Night Shift (Females Remix)5:16
7. Dissection (Qaseo Remix)8:32
8. Through The Burning Hole (Scribble Remix)8:07
9. Endurance (Martu Remix)7:36