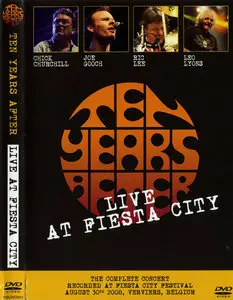 Ten Years After - Live at Fiesta City (2009)
Hard Rock/Blues-Rock | DVD Video | DVD-9 | ~7.49
DVD-9 -> MPEG2 NTSC, 4:3 (720x480), VBR | LPCM, 2ch, 1536Kbps
After five years of promises, Ten Years After finally release their first live DVD with the new line up, "Live At Fiesta City". Recorded at the Fiesta City Festival in Verviers, Belgium on August 30th 2008, in front of a 5000 capacity crowd, it is a great showcase of the band's talents in a live environment. What you see is exactly what happened that night: no technical doctoring, no overdubs, just TYA at their finest. Included on the DVD as added bonuses are interviews with each band member, biographies, plus a photo montage synchronized to "I Think It's Gonna Rain All Night".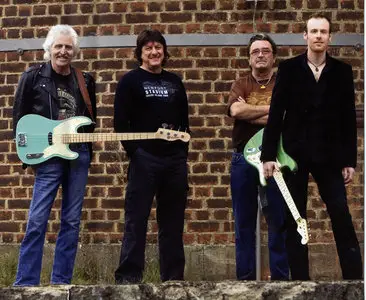 Ten Years After:

Formed: 1967, Nottingham, England
Genres: Rock
Representative Albums: "Cricklewood Green", "Essential", "Universal"
Representative Songs: "I'd Love to Change the World", "I'm Going Home", "Love Like a Man"

Biography:

Ten Years After is a British blues-rock quartet consisting of Alvin Lee (born December 19, 1944), guitar and vocals; Chick Churchill (born January 2, 1949), keyboards; Leo Lyons (born November 30, 1944) bass; and Ric Lee (born October 20, 1945), drums. The group was formed in 1967 and signed to Decca in England. Their first album was not a success, but their second, the live Undead (1968) containing "I'm Going Home," a six-minute blues workout by the fleet-fingered Alvin, hit the charts on both sides of the Atlantic. Stonedhenge (1969) hit the U.K. Top Ten in early 1969. Ten Years After's U.S. breakthrough came as a result of their appearance at Woodstock, at which they played a nine-minute version of "I'm Going Home." Their next album, Ssssh, reached the U.S. Top 20, and Cricklewood Green, containing the hit single "Love Like a Man," reached number four. Watt completed the group's Decca contract, after which they signed with Columbia and moved in a more mainstream pop direction, typified by the gold-selling 1971 album A Space in Time and its Top 40 single "I'd Love to Change the World." Subsequent efforts in that direction were less successful, however, and Ten Years After split up after the release of Positive Vibrations in 1974. They reunited in 1988 for concerts in Europe and recorded their first new album in 15 years, About Time, in 1989 before disbanding once again. In 2001, Ric Lee was preparing the back catalog for rerelease when he discoverd the Live at the Fillmore East 1970 tapes. He approached Alvin about getting back together to promote the lost album, but Alvin Lee declined. The rest of the band was up for it, though, and together with guitarist Joe Gooch, Ten Years After started touring again. In addition to touring the world, this new incarnation recorded their first new material in about a decade and a half and released Now in 2004 and added the live double CD set Roadworks in 2005.

~ William Ruhlmann, All Music Guide
Ten Years After - Live at Fiesta City (2009):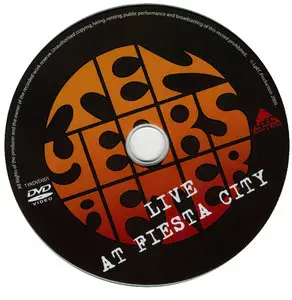 Tracklist:
Working on the Road
King of the Blues
Heart Me Calling
Big Black 45
The Hobbit
Love Like a Man
Good Morning Little Scoolgirl
I can`t Keep from Crying, Somertimes
I`m Going Home
Choohoo Mama

In Roles:
Chick Churchill
Joe Gooch
Ric Lee
Leo Lyons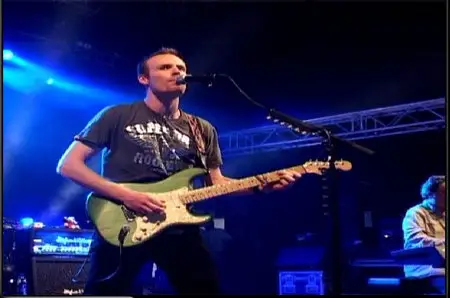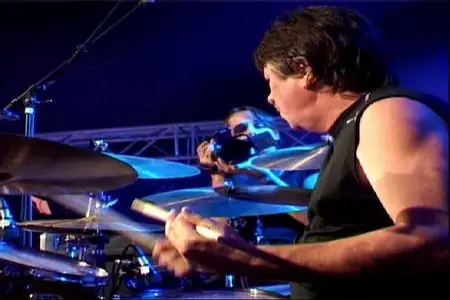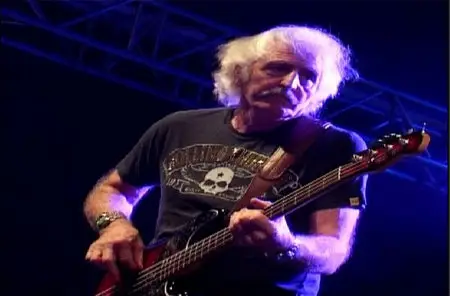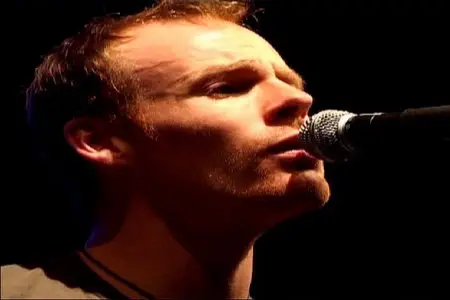 Download Ten Years After - Live at Fiesta City (2009):