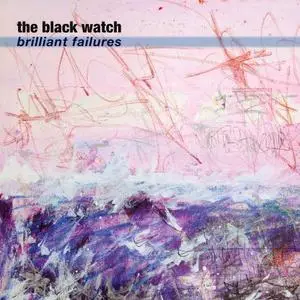 The Black Watch - Brilliant Failures (2020)
FLAC tracks | 44:23 | 283 Mb
Genre: Indie Rock, Garage, Dream Pop / Label: A Turntable Friend Records
the black watch return with their 18th (!) full length album and so pleased to have them onboard of A TURNTABLE FRIEND RECORDS. It is their best effort yet, propelled by the title track 'brilliant failures' and previous single 'crying all the time' . Also the opening 'julie II' lament and its Nico-esque counterpart 'julie' define this early 2020 top-of-the-list contender.
Track List:
01. julie 2 (1:57)
02. crying all the time! (3:55)
03. brilliant failures (4:13)
04. twisted thinking (2:53)
05. red dwarf star (3:05)
06. the personal statement (4:10)
07. mind you now (3:50)
08. hodophobia (2:47)
09. one hundred million times around the sun (2:49)
10. anywhere/everywhere (3:16)
11. julie (3:40)
12. what I think (3:22)
13. technology (4:25)
ANALYZER: auCDtect: CD records authenticity detector, version 0.8.2
Copyright © 2004 Oleg Berngardt. All rights reserved.
Copyright © 2004 Alexander Djourik. All rights reserved.


FILE: 01 - julie 2.flac
Size: 11135754 Hash: AF55A0017ECFDA146C4F838D3DAE3618 Accuracy: -m40
Conclusion: CDDA 100%
Signature: 53CA91FEB87793FEC4E3077C868B48566EA1C3F6
FILE: 02 - crying all the time!.flac
Size: 25536007 Hash: 02AE58D98F024F01BFB3B8877A3A00D0 Accuracy: -m40
Conclusion: CDDA 100%
Signature: F6AF6F1C97E788FE80BB7FB0895FE0AC902BC15D
FILE: 03 - brilliant failures.flac
Size: 32429080 Hash: 3D4285296AABFBBB7469446E5754DEE6 Accuracy: -m40
Conclusion: CDDA 100%
Signature: DF75E3AA0CD3E38D46A729FDDF9B30D11B7C726D
FILE: 04 - twisted thinking.flac
Size: 19586203 Hash: 0D3102F1DF384A36D4DE20B993E527CB Accuracy: -m40
Conclusion: CDDA 100%
Signature: 9A0E64577A3CB60EE5A8486E37CCA8EE301D271C
FILE: 05 - red dwarf star.flac
Size: 22058356 Hash: 040EED4517EE80A048A660C4CC855013 Accuracy: -m40
Conclusion: CDDA 100%
Signature: 0AD147591F237C58FF89C4FE47A0B39DB6C5ED96
FILE: 06 - the personal statement.flac
Size: 26902995 Hash: 0B1C433EB13DF907DB6DDBE1463377F9 Accuracy: -m40
Conclusion: CDDA 100%
Signature: FCEF905F43DD98DEE434CBBAF6C0A76E7BDAC5BB
FILE: 07 - mind you now.flac
Size: 24328579 Hash: D0E0718C213FDC22878ABF293A6E14AD Accuracy: -m40
Conclusion: CDDA 100%
Signature: DDA16C5B11CA6AF4709804CC2BFAB8E49BC9ABB7
FILE: 08 - hodophobia.flac
Size: 17702867 Hash: 038202972789DAA6A9FA2CFB26178A4E Accuracy: -m40
Conclusion: CDDA 100%
Signature: 92D1DD9CD0807391C877830019AE7A20A078CEE5
FILE: 09 - one hundred million times around the sun.flac
Size: 19639101 Hash: 98395DAAC4A7D0EA81B8517C54BEA99C Accuracy: -m40
Conclusion: CDDA 62%
Signature: 74AD679A4B080D8E11263A25A897B7174002913A
FILE: 10 - anywhere-everywhere.flac
Size: 22972876 Hash: 4350CCDB73F7C3DC4061026510C9B0B9 Accuracy: -m40
Conclusion: CDDA 100%
Signature: AD04ACAF89486A0C054DF0D272856F9D071E8B14
FILE: 11 - julie.flac
Size: 26529560 Hash: 16FAE45D590AF7F65EBF6D549DDB19A0 Accuracy: -m40
Conclusion: CDDA 100%
Signature: 8775684A53A7A3D5B4988432661A4FAC1938E3E5
FILE: 12 - what I think.flac
Size: 22174061 Hash: 55811F1192B8F6CD0BAA93AA0FA45BEA Accuracy: -m40
Conclusion: ???
Signature: 89B239DFB389A40C4B5F62FF54C92AFCF0566FE7
FILE: 13 - technology.flac
Size: 26156472 Hash: 24A741C144D907A3884AB8754231C09B Accuracy: -m40
Conclusion: CDDA 100%
Signature: D263FE4122112E47A7CD35D56D5AA43B22051FE1