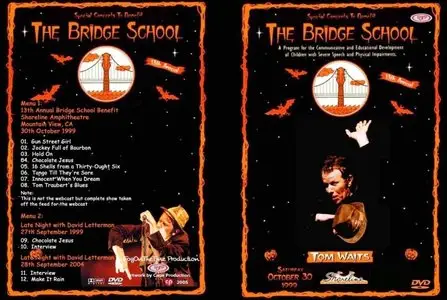 Tom Waits - Bridge School Benefit 30-10-99 (2005)
DVD5 | Video: NTSC 704x480 (4:3) | Audio: Dolby AC3 2.0 | 3.9 Gb | Time: 42:25 + 18:49
Fog on the Tyne Production
Rock, Blues, Experimental
Near perfect quality Pro-shot broadcast recording of Tom Waits, recorded live at the Bridge School Benefit, at the Shoreline Amphitheatre , in Mountain View, CA on October 30th, 1999. DVD has a total running time of 60 minutes, and quality is about 9/10. VHSRip.
The Bridge School Benefit is an annual charity concert held in Mountain View, California, every October at the Shoreline Amphitheatre. The concerts are all organized by musician Neil Young and his wife, Pegi. As a practice, but not a rule, the performers use acoustic instruments.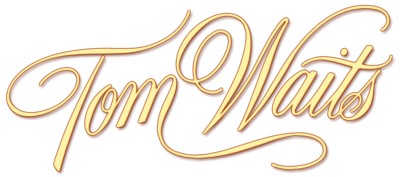 Track Listing
01. Gun Street Girl
02. Jockey Full of Bourbon
03. Hold On
04. Chocolate Jesus
05. 16 Shells From a Thirty-Ought Six
06. Tango Till They're Sore
07. Innocent When You Dream
08. Tom Traubert's Blues
Note:
This is not the webcast but complete show taken off the feed for the webcast
Late Night with David Letterman
27th September 1999
09. Chocolate Jesus
10. Interview
Late Night with David Letterman
28th September 2004
11. Interview
12. Make it Rain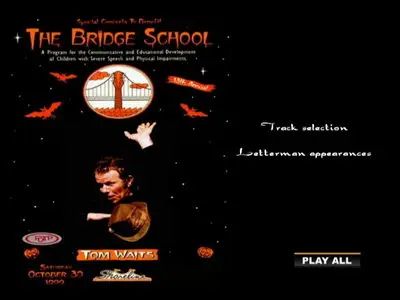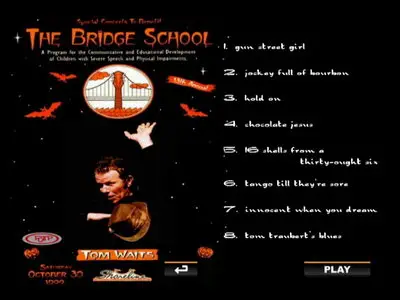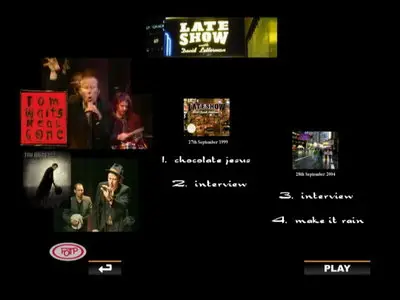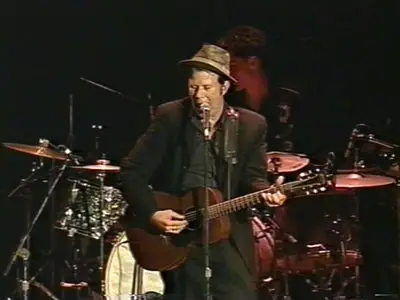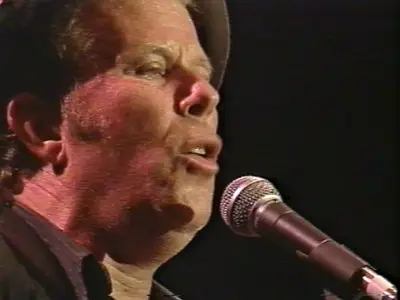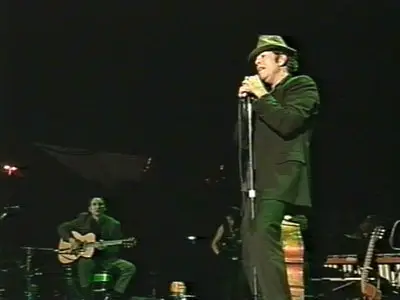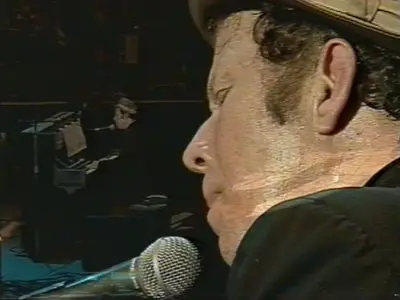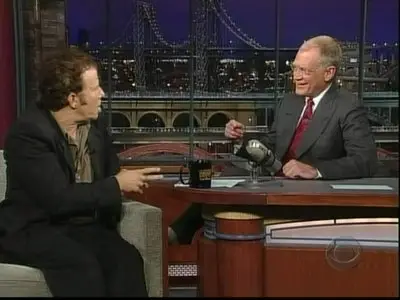 Enabled regions: 1, 2, 3, 4, 5, 6, 7, 8

VTS_01 :
Play Length: 00:42:25
Video: NTSC 4:3 (704x480) VBR
Audio:
Not specified, AC3, 2/0 (L,R) ch, 256 kbps, Delay 5 mSec


VTS_02 :
Play Length: 00:18:49
Video: NTSC 4:3 (704x480) VBR
Audio:
Not specified, AC3, 2/0 (L,R) ch, 256 kbps, Delay -6 mSec


* Menus Information *

VIDEO_TS Menu
Video:
NTSC 4:3 (720x480) VBR
Audio:
Not specified (LinearPCM, 2 ch)
Language Unit :
Title Menu

VTS_01 Menu
Video:
NTSC 4:3 (720x480) VBR
Audio:
Not specified (LinearPCM, 2 ch)
Language Unit :
Root Menu

VTS_02 Menu
Video:
NTSC 4:3 (720x480) VBR
Audio:
Not specified (LinearPCM, 2 ch)
Language Unit :
Root Menu