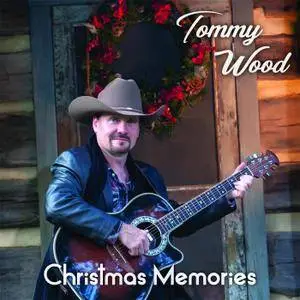 Tommy Wood - Christmas Memories (2017)
MP3 CBR 320kbps | Tracks: 10 | 34:16 min | 78 Mb
Style: Country, Pop | Label: Tommy Wood
The music in this album are songs that I grew up listening to and has a country flavor that will brighten up your holiday. The Album features my 5 year old singing on Away In A Manger which was the inspiration for recording this album.
Christmas 2016, my 5-year-old daughter Whitney came home from school singing "Away In A Manger," a song she learned for the school's Christmas play. I grabbed my guitar and started to play as she was singing. It was that day I got the inspiration to record this Christmas album. I hope this album brings you as much joy as it did for me to record it. ~ Tommy Wood.
Tracklist:
01. Santa Looked A Lot Like Daddy
02. Away In A Manger (feat. Whitney Wood)
03. Winter Wonderland
04. White Christmas
05. Silver Bells
06. Old Toy Trains
07. If We Make It Through December
08. There's A New Kid In Town
09. Silent Night
10. Jingle Bell Rock