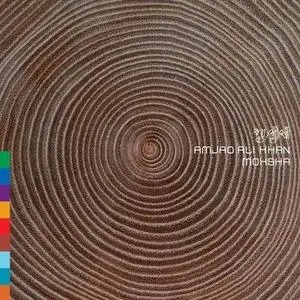 Maestro Amjad Ali Khan - Moksha (2005)
Indian erudite Music (Sarod)
MP3 Lame Insane 320 kbs (RS 160 MB)
''Since my childhood it was my dream to make the Sarod express human emotions — sing, shout, cry, whisper. I am grateful to the almighty that today my dream has come true, by the grace of God. Like flowers, fragrance, colour, water, air and fire, music has no religion. I feel connected with every religion and every soul in the world.''
— Amjad Ali Khan
With a compelling combination of deep spirituality and exuberant energy, this collection of eight new original ragas by world-renowned sarod master Amjad Ali Khan sets a new standard in this most ancient of musical traditions. The maestro is joined by his two sons, Amaan and Ayaan Ali Bangash — dubbed "coming masters" by The New York Times — who will carry their legendary musical family's legacy into a seventh generation.
Making his public debut at the age of six, the child prodigy Amjad Ali Khan was taught by his father, the illustrious Haafiz Ali Khan — a master musician in the esteemed Bangash lineage of the Senia Bangash School of Music, musicians to India's royalty. Their famous family has nurtured the six-stringed sarod for several hundred years and it is thought that anyone playing the instrument in the world today has in some way been influenced by the ancestors of Amjad Ali Khan.
Moksha is the ultimate goal of Hindu religious life, attained when an individual becomes liberated from the birth/death cycle of life and reaches union with the divinity, and can be achieved through knowledge (gyana), devotion (bhakti), or right work (karma). Purity, self-control, honesty, and non-violent compassion are the pre-requisites for any spiritual path in Hindu dharma. Moksha is synonymous with the Buddhist "nirvana."–-
Real World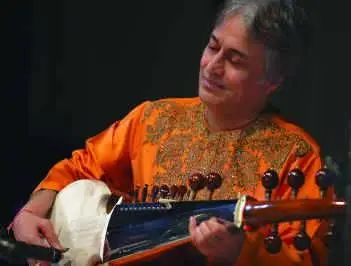 Amazon Editorial Reviews:
Amjad Ali Khan is a Recognised Master of the Sarod, One of the Two Major Instruments in Indian Classical Music. Brought to the Country from Africa by his Great-great-grandfather Over 200 Years Ago, You Could Say that the Instrument and the Music Are in his Blood! Slightly More Melodic in Tone Than the Sitar, with Fewer Resonating Strings, the Sarod is Not So Well Known in the West, but is Greatly Revered in India. Amjad Ali Khan Ranks Alongside Such Luminaries as Ravi Shankar (Who of Course Plays the Sitar) in the Pantheon of Indian Classical Music So this Album is Something of an Event to Those in the Know. This Album Differs from the Mainstream Classical Canon in that Amjad Has Decided to Dispense with the Long, Slow Build Up of the Normal Raga Form, Cutting the Tracks to Enable the Western Public to See Into the Heart of the Tunes Without Having to Know Too Much About the Formal Structure of the Tradition.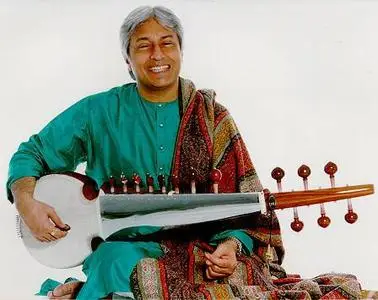 1 Sandhya
2 Vignaraja
3 Calcutta City
4 Ebaadat
5 Maa Durga
6 Atma
7 Himaalaya
8 Moksha
Download:
http://rapidshare.de/files/36542627/AAK-M.part1.rar.html
http://rapidshare.de/files/36544433/AAK-M.part2.rar.html
http://rapidshare.de/files/36546052/AAK-M.part3.rar.html
http://rapidshare.de/files/36546521/AAK-M.part4.rar.html

PW:
www.AvaxHome.ru
Enjoy !
(You like my kind of music? Then please see
some of my other posts
!)