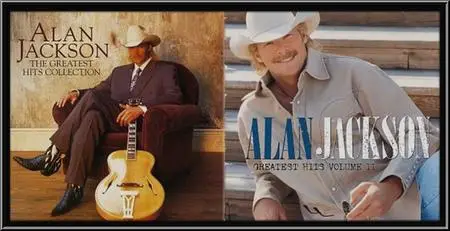 Alan's Bio
When it comes to his success, Alan Jackson's disbelief can't help but ride shotgun to his appreciation. Selling over 40 million records, earning 29 number one singles (22 of which he either wrote or co-wrote), winning more than 80 major industry awards and gracing pages that bridge The New York Times to the Newnan, Georgia Times-Herald, is, in a word, overwhelming. Consequently, both on and off the public stage, Alan can't help but be a bit confounded by the idea that he connects with so many by simply being himself. Luckily, the byproduct of this is an ever-fortified sincerity, present throughout his Greatest Hits Volume II collection (Arista Nashville, release date August 12, 2003).
Alan's ability to craft and emote first-hand subject-material has remained his most definitive trait—from 1989's Here In The Real World debut to 2002's career milestone, Drive. In particular, the ability to write and record intimate, subjective songs and then make them ours is what keeps him so in tune with fans. Examples permeate his catalogue: in "Drive (for Daddy Gene)," he sings about his father teaching him to drive on Georgia backroads, and we remember our first grip of the steering wheel; he notes the decline of the Mom & Pop stores he grew up with ("Little Man"), and we swirl in frustration and nostalgia; to the chagrin of industry forecasters, he records an entire album of classic country covers (Under The Influence) and reminds millions of how much fun it is to crank the radio and belt out "Pop-A-Top." And perhaps most emblematic is the career-defining "Where Were You (When The World Stopped Turning)" whose apolitical, raw sincerity transcended the country community, uniting a diverse national audience.
Greatest Hits Volume II features 18 songs culled from the albums Everything I Love, High Mileage, Under The Influence, When Somebody Loves You and Drive. In addition to blockbusters like "Little Bitty," "I'll Go On Loving You," "Right On The Money," "The Blues Man," "Where I Come From" and "Where Were You (When The World Stopped Turning)," Alan also selected 8 album cuts to be coupled with the release. The consequent limited edition bonus disc contains songs that span his entire career, such as "When Love Comes Around," "Hole In The Wall," "Tropical Depression" and "The Sounds."
Also included in the collection are two new songs that bookend the Alan Jackson gamut, "Remember When" and "It's 5 O'Clock Somewhere." The former is a ballad conveying Alan's thoughts on marriage: from the innocent wisps of new romance to anticipation of growing old together. The latter–featuring pal Jimmy Buffett–is a great example of Jackson's lighter side, tapping the cold-filtered inclinations of nine-to-fivers everywhere.
In terms of country music credentials, Alan's connection with fans only makes sense. (Fact is, in so many cases his notions are one and the same with those of the listener: men and women, from small town farms to big city jobsites.) He was born and raised in Newnan, Georgia to a loving, blue-collar family. His late father was a mechanic, helping explain Alan's lifelong automotive passion; his mother ingrained a household of seven with small-town integrity (you can bet that if a concert falls on Sunday, he's going to pull out an old gospel song for her!). In high school, he fell in love with a girl he met at the Dairy Queen…twenty-four years later their three daughters have heard the stories, over and over. Alan Jackson's road to success was paved with jobs in auto repair, car sales, as a forklift operator; basement apartments, bills and endless barroom-stage nights. While he jokes now that certainly his 'toys' are bigger, he couldn't forget where he came from if he tried.
Fortunately he has no desire to. Simply being himself, year after year, hit after hit, has proven as rewarding as it is rare. It's the quality that makes an arena feel like a family reunion, likewise a punk club feel like a Georgia honky tonk (as was the case at New York's CBGB's last year). It links a stalled debut single by a struggling unknown ("Blue Blooded Woman," #44, 1989) to a future Country Music Hall of Famer with a #1 Billboard Top 200 album (2002's Drive sold 423,000 copies its first week). Most importantly for Alan Jackson, his family and his fans, sincerity sure does make for great country music.
====================================================================
Ripping Parameters:
Ripping Program: Exact Audio Copy ( EAC095b3 )
Compression Encoder( MP3 ): LAME v 3.97b2
Bitrates: "Archive insane" CBR 320 kbit/sec
Channels: Joint Stereo /( 44.1 khz ) sample rate
Includes: NFO, M3U, EAC logfiles, EAC snaps
Covers: front, back, cd cover
Used drive : SAMSUNG CD-R/RW SW-252S Adapter: 0 ID: 0
Read mode : Secure with NO C2, accurate stream, disable cache
Combined read/write offset correction : 0
Overread into Lead-In and Lead-Out : No
Used output format : C:Program FilesExact Audio CopyLAME.EXE (User Defined Encoder- LAME v 3.97b2)
320 kBit/s
Additional command line options : -b 320 –add-id3v2 –pad-id3v2 –ta "%a" –tt "%t" –tl "%g" –ty "%y" –tn "%n" %s %d
Other options :
Fill up missing offset samples with silence : Yes
Delete leading and trailing silent blocks : No
Installed external ASPI interface
**************************************************
Alan Jackson / GREATEST HITS COLLECTION (1995) :: Volume I
tracks: 21
bonus tracks: 2
total time: 69:25 min
file size: 157.3 MB
year: 1995
genre: country
ids: country / 51104315
––––––––––––––––––––––––––––––––––––––––
01. 3:58 Chattahoochee
02. 4:20 Gone Country
03. 2:25 She's Got The Rhythm (And I Got The Blues)
04. 2:38 Little Bitty
05. 3:44 Midnight in Montgomery
06. 2:28 Tall, Tall Trees
07. 3:06 Chasin' That Neon Rainbow
08. 3:52 I'll Try
09. 2:52 Don't Rock The Jukebox
10. 3:48 Livin' on Love
11. 3:12 Summertime Blues
12. 2:54 Love's Got a Hold on You
13. 3:29 (Who Says) You Can't Have it All
14. 3:18 Home
15. 2:58 Wanted
16. 3:51 I Don't Even Know Your Name
17. 2:44 Dallas
18. 3:38 Here in The Real World
19. 3:17 Someday
20. 3:39 Mercury Blues
21. 3:10 I'd Love You All Over Again
Bonus Tracks:
22. And The Angel Cried ( with Allison Krauss - very special selection )
23. Monday Morning Church
Download it from here:
Your file AJ.TGHC_Vol_1_-_Part_1.rar (79036 KB) is now online.
Your Download-Link:
http://rapidshare.de/files/21475776/AJ.TGHC_Vol_1_-_Part_1.rar.html
Your file AJ.TGHC_Vol_1_-_Part_2.rar (88349 KB) is now online.
Your Download-Link:
http://rapidshare.de/files/21486107/AJ.TGHC_Vol_1_-_Part_2.rar.html
Alan Jackson / Greatest Hits Collection :: Volume II
tracks: 18
total time: 71:06 min
file size: 161.8 MB
year: 2003
genre: Country
ids: country / 2710a812
––––––––––––––––––––––––––––––––––––––––
01. 2:41 Little Bitty
02. 3:10 Everything I Love
03. 4:05 Who's Cheatin' Who
04. 3:58 There Goes
05. 4:01 I'll Go On Loving You
06. 3:53 Right On The Money
07. 3:49 Gone Crazy
08. 4:31 Little Man
09. 3:08 Pop A Top
10. 7:06 The Blues Man
11. 2:55 It Must Be Love
12. 2:37 Www.Memory
13. 3:31 When Somebody Loves You
14. 4:03 Where I Come From
15. 5:07 Where Were You (When The World Stopped Turning)
16. 4:05 Drive (For Daddy Gene)
17. 3:54 It's Five O'Clock Somewhere (W-Jimmy-Buffett)
18. 4:30 Remember When
Download it from here:
Your file AJGH_v2_part_1.rar (93816 KB) is now online.
Your Download-Link:
http://rapidshare.de/files/21487182/AJGH_v2_part_1.rar.html
Your file AJGH_v2_part2.rar (67953 KB) is now online.
Your Download-Link:
http://rapidshare.de/files/21488192/AJGH_v2_part2.rar.html
Rar password
:
silverfoxy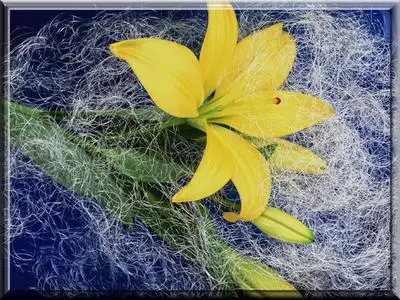 Enjoy this great country music from one of the best …………………. :-)
ripped by silverfoxy
__________________