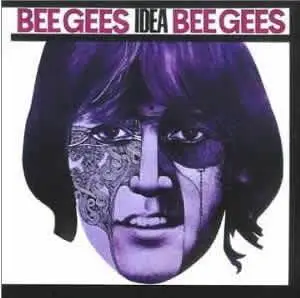 Beegees: Idea (1968)
Genre: Pop/Rock | MP3 | 256 Kbps | 1968 | 61 Mb
The Bee Gees: Barry Gibb, Maurice Gibb, Robin Gibb. Additional personnel: Vince Melouney, Colin. Like most early Bee Gees albums, IDEA is remember chiefly for it's hit singles; in this case "I've Gotta Get a Message to You" and "I Started a Joke." As usual, the rest of the album is full of equally impressive popcraft. In 1968, the Bee Gees were still in their Beatles-influenced mode, and IDEA, like HORIZONTAL and 1ST, deserves a place on the historical shelf right alongside British pop legends like the Fab Four and the Zombies. Things start out expansively, with the orchestrated, celebratory "Let There Be Love." The group's trademark high three-part harmonies spice up the unassuming folk-pop of "Kitty Can" and the Dylan-meets-Simon & Garfunkel "Such A Shame." The aforementioned "I Started A Joke" is one of Robin Gibb's finest moments, as he delivers one of the most tortured, angst-ridden vocals (and lyrics) in all of pop history. IDEA is essential for fans of the early Bee Gees, and for aficionados of '60s British pop in general.
CD:
1. Let There Be Love
2. Kitty Can
3. In The Summer Of His Years
4. Indian Gin And Whisky Dry
5. Down To Earth
6. Such A Shame
7. I've Gotta Get A Message To You
8. Idea
9. When The Swallows Fly
10. I Have Decided To Join The Airforce
11. I Started A Joke
12. Kilburn Towers
13. Swan Song
Download:
http://depositfiles.com/ru/files/418784