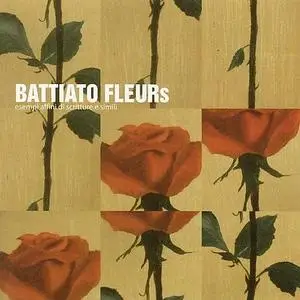 Franco Battiato - Fleurs - 1999
POP - Italian Music - MP3 - 128 kbps - 38,4 MB
This 1999 studio release by Italian pop artist Franco Battiato includes "Canzone Dell'amore Per," "Ruby Tuesday," and "Medievale."
1999 Studio Album From One Of The Top Stars Of The Italian Pop Scene. The Record Features His Covers Of Classic Italian And International Hits, Previously Recorded By Fabrizio De Andre, Charles Aznavour And Others.
Tracks:
La canzone dell'amore perduto
Ruby Tuesday
J'entends siffler le train
Aria di neve
Ed io tra di voi
Te lo leggo negli occhi
La canzone dei vecchi amanti
Era de maggio
Che cosa resta
Amore che vieni, amore che vai
Medievale
Invito al viaggio
Universal Music Italia, 1999
Download:
http://rapidshare.com/files/2109073/Bieffe_FB36752528FL.rar
Password: ratataplan