In 2000, Aviv invited Porcupine Tree to play in Israel. This led to a meeting with Steven Wilson (the frontman of Porcupine Tree) which then led to the recording of a song. The two were so happy with the song and each other that they arranged to record an EP in 2001. However, both the artists and the record label agreed that the material was so good that they should expand it into a full album. So over 18 months, in between commitments to their own projects, they found time to record more tracks in London and Tel-Aviv. By the end of 2003, the first album was finished.

Some of the tracks were old songs by Aviv that had been succesful in Israel but both artists felt that they should be exposed to a much wider audience by rerecording them in English.

Following the critical praise give to their debut in many countries, there will be a second album.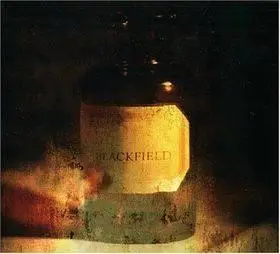 1. Once 4:03
2. 1.000 People 3:54
3. Miss U 4:13
4. Christenings 4:37
5. This Killer 4:06
6. This Epidemic 4:59
7. My Gift of Silence 4:05
8. Some Day 4:22
9. Where Is My Love? 2:59
10. End of the World 5:13