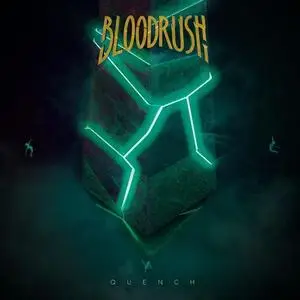 BloodRush - Quench (2019)
MP3 CBR 320kbps ~ 103.05 Mb | 00:44:52 | Cover
Progressive Metal, Rock | Country: Bulgaria | Label: 710303 Records DK
We are a metal band from Bulgaria, formed two years ago in the small town Dobrich. The band is currently consisted of three members: Kosyo Kolarov-Guitar and vocals, Mariyan Nikolov-Bass, Martin Kirilov-Drums. All the material in our album is the result from 2 years of playing and writing music together. We don`t put borders to our music, we try to keep it diverse and free from the limitations.
Track List:
01 - The Philth (00:04:40)
02 - Defect Fails (00:04:26)
03 - Running Snail (00:04:35)
04 - Toilet Paper Roll (00:02:50)
05 - Quench (00:04:27)
06 - Braincycle (00:03:56)
07 - Colours of Mind (00:02:49)
08 - Distorted Footprints (00:04:59)
09 - It Comes With a Sound (00:06:03)
10 - The Last Nail (00:06:03)