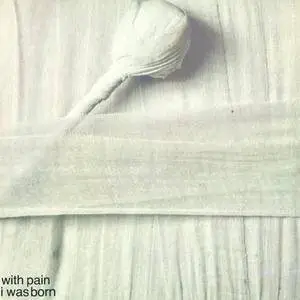 Bosko Petrovic Jazz Sextet - With Pain I Was Born (1977/2016)
WEB FLAC (tracks) ~ 268.81 Mb | 40:08 | Cover
Post-Bop, Fusion | Country: Croatia | Label: Croatia Records - 6CD BOX 6073542
"U mukama rođena / With pain I was born" (1977.) je album punokrvne moderne jazz fuzije, kojim je Boško želio zaintrigirati mlađu (čitaj: rock) publiku. Skladba koja je albumu dala ime i koja ga otvara jedan je od njegovih zaštitnih znakova koji se u raznim verzijama pojavljivao na više albuma, a ovdje je predstavljena u jednom od najzanimljivijih čitanja sa sjajnom dionicom na električnoj violini koju je odsvirao mađarski violinist Csaba Deseo.
Bosko Petrovic, a name probably known to more sophisticated European jazz experts. This Zagrebian vibraphonist founded his own quartet, which became a cultural institution during following decades. Bosko traveled the world, published several records, and joined arms with legends such as Joe Turner, Buck Clayton and John Lewis. His most famous compositions are "Green Lobster's Dream" and "With Pain I Was Born."
Vibrafonist, skladatelj, vođa sastava, producent, promotor, diskograf i jazz edukator Boško Petrović je rođen 1935. u Bjelovaru. Svoj prvi sastav osnovao je prije pedeset godina u Škofjoj Loki. Violinu je počeo učiti sa šest godina, a sa četrnaest godina, slušajući radio stanicu American Forces Network, zaljubio se u jazz. Kasnije svira harmoniku, te bubnjeve. Godine 1954. nakon mature vraća se u Zagreb gdje surađuje s Mihajlom Schwarzom, Radanom Bosnerom i ostalim zagrebačkim jazzistima. Utemeljitelj je Zagrebačkog jazz kvarteta, sastava međunarodnog ugleda. Poslije je vodio i druge Hrvatske, ali i međunarodne sastave: Zagrebački jazz kvintet, B.P. Convention, B.P. Convention Big Band, B.P. Club All Stars i druge, te Boško Petrović Trio s kojim je djelovao do kraja karijere. Bio je vlasnik B.P. Cluba u kojem su nastupali najveći svjetski glazbenici, te izdavčake tvrtke Jazzette Records za koju su mnogi od njih snimali. Bio je organizator brojnih jazz priredbi od kojih i Hrvatskog jazz sabora koji promovira domaće jazz glazbenike. Jedan je od rijetkih naših jazzista koji je redovito nastupao na priredbama diljem svijeta, sa svojim sastavom ili kao solist u sastavima glasovitih svjetskih glazbenika. Dobitnik je Vjesnikove nagrade Josip Slavenski, Nagrade grada Zagreba i drugih, te višestruki dobitnik "Porina", između ostalih i za životno djelo. U svoj je jazzistički izraz inkorporirao elemete narodne glazbe. Petrović je i naš najznačajniji jazz skladatelj. Neke od njegovih skladbi, primjerice "Green Lobster Dream" ili "With Pain I Was Born", ostat će trajnim vrijednostima hrvatskog glazbenog stvaralaštva.
Track List:
1. U mukama rodjena [With Pain I Was Born] (Petrovic) 6:52
2. Don't Run Away [Ne bjezi] (Shultze) 5:55
3. Fokus [Focus] (Dicic) 3:12
4. Nebo nad Groznjanom [Sky Ower Groznyan] (Petrovic) 5:04
5. Trogir By Day [Trogir po danu] (Shultze) 7:06
6. Large Forrest [Prostrana šuma] (Deseo) 5:36
7. Valeria (Lewis) 6:15
Boško Petrović - vibes, marimba, percussion
Csaba Deseo - el. violin, el. viola
Kristian Schultze - el. piano, synth, melotron
Damir Dičić - guitar
Mario "Božo" Mavrin - bass, kalimba
Branimir "Lala" Kovačev - drums
AUDIOCHECKER v2.0 beta (build 457) - by Dester - opdester@freemail.hu
~~~~~~~~~~~~~~~~~~~~~~~~~~~~~~~~~~
-=== DO NOT EDIT THIS FILE! ===-

Path: …\Bosko Petrovic - With Pain I Was Born - 1977

1 -=- 01 - U mukama rodjena.flac -=- CDDA (100%)
2 -=- 02 - Don't Run Away.flac -=- CDDA (100%)
3 -=- 03 - Fokus.flac -=- CDDA (100%)
4 -=- 04 - Nebo nad Groznjanom.flac -=- CDDA (100%)
5 -=- 05 - Trogir By Day.flac -=- CDDA (100%)
6 -=- 06 - Large Forest.flac -=- CDDA (100%)
7 -=- 07 - Valeria.flac -=- CDDA (100%)

Summary 100,00% CDDA

187250644