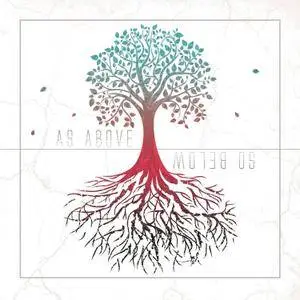 Breaking the Cycle - As Above So Below (2017)
MP3 CBR 320kbps | 00:29:48 | 70.92 Mb
Progressive Metalcore | Country: Přerov, Czech Republic
Breaking the Cycle je metalcorová formace z Přerovska a Holešovska, která do kovového jádra míchá ambientní elementy. Zkuste jejich našlápnutý song z nového alba "As Above So Below". Velmi slušný nářez. V roce 2015 vydala první EP s názvem "Disillusions", klip na stejnojmenný song a lyric video na song "Hate". Během roku 2016 pak vypustila singl "Scars" a na podzim jsme se převážně soustředili na nahrávání prvního alba "As Above So Below".
Nahrávání probíhalo v našem domácím Cycle studiu a o mix se postaral Max Morton, který má ve svém portfoliu jména jako Shokran a Jinjer. Na albu jsme se snažili přijít s něčím novým, co v ČR ještě není, a to kombinace metalcoru s použitím velkého množství ambientů. Z alba už jsou venku dva singly "Elevate" a "Sinkers", datum vydání je naplánované na konec července 2017. Na konci května 2017 jsme jeli menší česko-rakouské turné s kapelami The Walking Dead Orchestra a Shot In a Continental a do konce roku 2017 nás ještě můžete vidět s kapelami jako Ocean Ate Alaska, Landmvrks nebo Napoleon.
Tomáš ''Chottsi'' Holý
- Guitar, Lead Vocals
Frantisek "Banulathqo" Kolařík
- Guitar
Jakub ''Nudla'' Holý
- Bass, Vocals
Michal ''Minna'' Holý
- Drums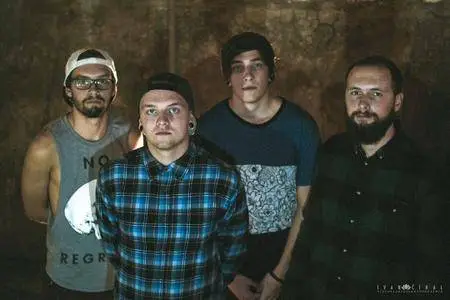 Track List:
1. Unbreakable
2. Deathrone
3. Elevate
4. Choices
5. Bring Me Home
6. Sinkers
7. The Mark You Made
8. Inevitable