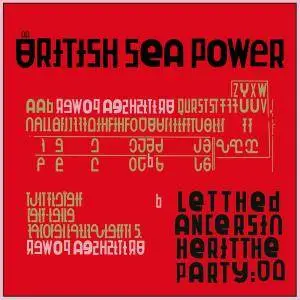 British Sea Power - Let the Dancers Inherit The Party (2017)
MP3 CBR 320 kbps | 00:48:55 | 113 Mb
Indie Rock | Label: Golden Chariot Records, Caroline Records
Let the Dancers Inherit the Party is a forthcoming album by British Sea Power. It is due to be released on 31 March 2017, licensed from the band's own Golden Chariot label to Caroline International. In early 2017 the songs "Bad Bohemian", "Keep on Trying (Sechs Freunde)" and "Electrical Kittens" were digitally released to promote the album ahead of its release date.
Tracklist:
1. Intro
2. Bad Bohemian
3. International Space Station
4. What You're Doing
5. The Voice of Ivy Lee
6. Keep on Trying
7. Electrical Kittens
8. Saint Jerome
9. Praise for Whatever
10. Want to Be Free
11. Don't Let the Sun Get in the Way
12. Alone Piano