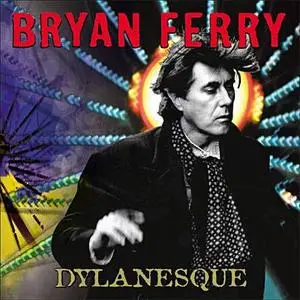 Bryan FERRY - Dylanesque (Mars 2007)
(mp3@160~192) Thx to O.U. - 55.5 Mb :-)
CD audio
(5 mars 2007)
Label VIRGIN
L'ancien leader de Roxy Music revient avec un nouvel Album de reprises de Bob Dylan, "Dylanesque". Il sera le 26 mars 2007 au Grand Rex à PARIS.
Click –-> English Info
01. Just Like Tom Thumb's Blues
02. Simple Twist of Fate
03. Make You Feel My Love
04. Times They Are A-Changin'
05. All I Really Want to Do
06. Knockin' on Heaven's Door
07. Positively 4th Street
08. If Not for You
09. Baby, Let Me Follow You Down
10. Gates of Eden
11. All Along the Watchtower
55.5 Mb
RS Link DELETED as ever!!!
http://www.ftp2share.com/file/36919/Bryan FERRY - Dylanesque (Mars 2007).html
No PassL'avis de la Fnac
Bryan Ferry interprète Bob Dylan ! 11 reprises de Dylan, choisies avec soin par Bryan Ferry pour leur écriture, la qualité de leurs textes, leur sensibilité, leur perspicacité ou subtilité. Ces nouveaux enregistrements témoignent du talent de Bryan Ferry pour rendre hommage aux titres originaux tout en les réinventant et en se les réappropriant intégralement. Bryan Ferry se sert des chansons de Dylan pour transmettre un message musical entre portrait de Dylan et auto portrait. Une réussite pour tous les fans de Bryan Ferry, les fans de Dylan et tous ceux qui vont découvrir aujourd'hui la force de ces chansons.