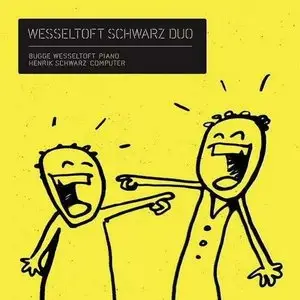 Bugge Wesseltoft & Henrik Schwarz - Duo (2011)
MP3 320 kbps CBR | 53:36 min | 120 MB
Genre: Nu Jazz, Experimental, Electronic | Label: Jazzland
When some collaborations occur, it feels like Fate has been paying close attention, planning something special. On one hand: Bugge Wesseltoft, pianist, composer and pioneer of electronic jazz; on the other: Henrik Schwarz, one of the most sought after producers of electronic music who has remixed stars from Michael Jackson to Ane Brun. This combination may not seem as radical as once it might, as in the days before Bugge's New Conception of Jazz, but the results most certainly are: this does not feel like your typical electronic jazz outing. It's a Super-Group in microcosm. –This text refers to an out of print or unavailable edition of this title.
Tracklist:
01. First Track (live from Berlin)
02. Dreaming
03. Leave My Head Alone Brain
04. Dudelange (live from Luxemburg)
05. See You Tomorrow
06. Kammermusik
07. Where Is The Edge?
08. One One (live from Cologne)