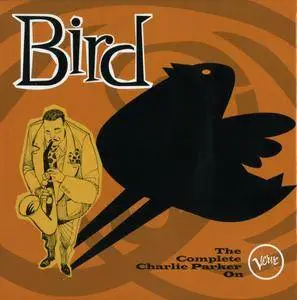 Charlie Parker - Bird: The Complete Charlie Parker On Verve (1946-1954) {2005 10CD Box Set Verve-Universal 983 3382}
EAC rip (secure mode) | FLAC (tracks) +CUE+LOG -> 2.71 Gb | MP3 @320 -> 1.79 Gb
Full Artwork @ 600 dpi (jpg) -> 716 Mb | 5% repair rar
© 1949-54, 2005 Verve / Universal Music Italia Srl | 983 3382
Jazz / Bop / Small Group / Big Band / Saxophone
As a leader, Charlie Parker recorded for Savoy and Dial during 1945-1948 and then for Verve exclusively (at least in the studios) during 1949-1954. This remarkable ten-CD box set, which adds quite a bit of material to an earlier ten-LP set, contains all of these recordings plus Bird's earlier appearances with Jazz at the Philharmonic. The JATP jams are highlighted by Parker's perfect solo on "Oh Lady Be Good," a ferocious improvisation on "The Closer," and a solo on "Embraceable You" that tops his more famous studio recording. In addition, this box has all of the "Bird and Strings" sides, his meetings with Machito's Cuban orchestra, the 1950 session with Dizzy Gillespie and Thelonious Monk, small-group dates (including a 1951 meeting with Miles Davis), odd encounters with voices and studio bands, the famous "Jam Blues" with fellow altoists Johnny Hodges and Benny Carter, and his final recordings, a set of Cole Porter tunes. The fact-filled 34-page booklet is also indispensable. Highly recommended.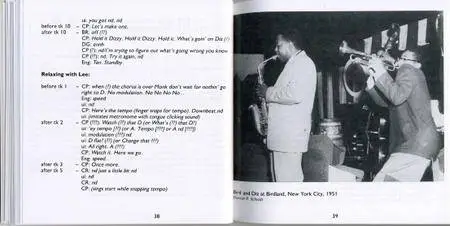 At the time this 10-CD set was issued, it may very well have been the best box set produced. And even considering the fancier packages and more complex concepts that have founded newer sets, the actual content of this release still holds up to the very best. Everything, from the quality of the players, song selection, performances, remastering, liner notes, discographical information, session notes and photographs is absolute five-star material.

This set replays all the previously issued Verve material, plus over two hours of previously unissued tracks. The set includes a number of studio sessions, both with Parker's own combos, as well as guest appearances with other's orchestras and bands. Additionally, the discs are filled with historic live performances, beginning with the legendary "Jazz at the Philharmonic" shows of the mid-40's, and progressing through a 1950 show at Carnegie Hall. The new material includes alternate takes, partial takes and false starts, and complete, previously unreleased tracks. Over two hours of previously unissued material.





The programming is mostly excellent, though the fragmentary pieces are better for study than for tracking through; The false starts and partial takes are fascinating from a musicological point of view, but less so if you just want to hear some great jazz. The bulk of this compilation is complete tracks, whether master takes or alternates, so the additional material is not much of a hinderence. …The label was careful to preserve entire sessions/live performances on single discs, hence the varying lengths.

Parker's development and excursions (e.g., into Cuban bop with Machito, playing with strings arranged by the likes of Jimmy Carroll) are well represented and displayed on this set. The opportunity to hear Parker's saxophone up against a variety of players and settings brings out more than one could get from any single session or live performance.

The engineers have done an impressive job of handling material of this vintage. While most of the tracks don't necessarily have the depth of the 1950's Bluenote recordings, they are certainly not lacking in depth and clarity. Some of the high-end trumpet work is a bit shrill, but then again, a trumpet pushing it's upper reaches is a pretty shrill sound to begin with. A few of the tracks have a small amount of surface noise (assumedly these were transferred from discs where original master tapes could not be found), but nothing that gets in the way of the music.





The session notes, intertwined with session commentary are invaluable. The personnel listings, as well as the solo-order listings help both expert and neophyte figure out who's playing. The anecdotes that are interspersed really help bring these sessions and performances to life. The photos are also well-picked and well printed. From solo shots of Parker with his sax to group shots including Dizzy Gillespie, a very young Buddy Rich (with Mitch Miller visible in the background), Ray Brown, Tommy Potter, Max Roach, a young, slightly nervous looking John Coltrane, a young Miles Davis, Red Rodney (lookin' like a mug out of a Warner Brothers movie), Barney Kessel, Ben Webster, Johnny Hodges and many others.

In addition to the detailed picture of Charlie Parker, this box provides a welcome introduction to Buddy Rich, drummer (as opposed to Buddy Rich, anachronicstic gold-chain wearing swing-band leader). His drumming on this set shows the same sort of power that later became his trademark, but it also shows him as a drummer rather than a band leader, backing a combo of players that were his equals, rather than his band.





One of the other great moments in this set is hearing the crowd going completely out of their heads during the closing solo of the 1949 JATP version of "Perdido." Whether it's Flip Phillips (as it's thought to be) or Coleman Hawkins (as it's rumored to be–the crowd seems to be yelling for Hawkins to play, and the solo apparently quotes some familiar Hawkins lines, but none of the players remember Hawkins actually being onstage during this performance), the screaming and yelling of the audience is the sort of passion I've never witnessed at a jazz performance. You can feel the entire crowd just carried completely away. Amazing… especially the guy who yells "Go! Go! Go!" just like in the movies.

Also surprising are the Charlie Parker with Strings tracks. For the most part the strings stay out of the way and let Parker play, though some of these tracks do sound a little bit like "dinner jazz." An expensive box set, but well worth the investment for anyone who really wants to get a deep understanding of Parker's work during this period.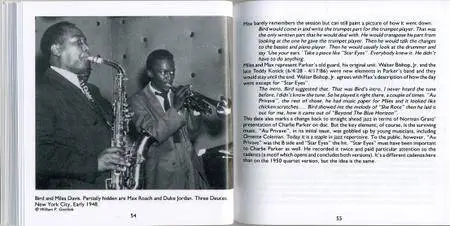 Personnel:
Featuring
Ella Fitzgerald, Charlie Parker, Irving Ashby, Dizzy Gillespie, Shelly Manne, John Lewis, Hal McKusick, Buddy Rich, Luis Miranda, Ben Webster, John LaPorta, Ken Kersey, Fred Skerritt, Hank Jones, Lou Stein, Roy Haynes, Murray Williams, Arnold Ross, Johnny Hodges, Walter Bishop, Jr., Benny Carter, Flip Phillips, Pete Mondello, Max Roach, Danny Bank, Stanley Webb, Al Porcino, Manny Albam, Al Stewart, Paquito Davilla, Howard McGhee, Kenny Dorham, Al Killian, Miles Davis, Red Rodney, Roy Eldridge, Benny Harris , Bernie Privin, Buck Clayton, Lee Young, Charlie Shavers, Lou McGarity, Bill Harris, Tony Aless, Al Haig, Barney Kessel, Oscar Peterson, Stan Freeman, Mel Powell, Joe Lipman, Don Lamond, J. C. Heard, Kenny Clarke, Coleman Hawkins, Freddie Green, Harry "Sweets" Edison , Rafael Miranda, Chano Pozo, Jose Mangual, Machito, Gil Evans, Thelonious Monk, Buddy Rich, Lester Young,
etc.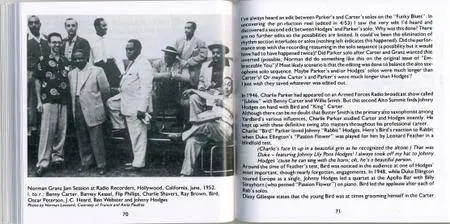 tracklist:
CD1
01 - Sweet Georgia Brown
02 - Blues For Norman
03 - I Can't Get Started
04 - Lady Be Good
05 - After You've Gone
06 - I Got Rhythm
07 - Introductions by Norman Granz
08 - JATP Blues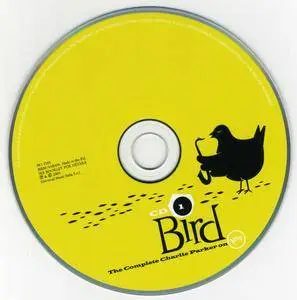 CD2
01 - The Bird
02 - Repetition
03 - No Noise - Parts I & II
04 - No Noise - Part II (ct)
05 - Mango Mangue
06 - Okiedoke
07 - Cardboard
08 - Visa
09 - Segment - Tune X
10 - Diverse - Tune X alternate
11 - Passport - Tune Y (rare)
12 - Passport - Tune Z (common)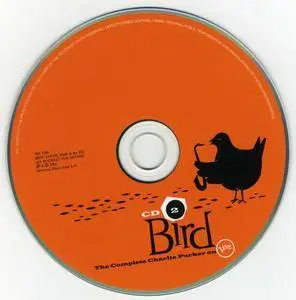 CD3
01 - The Opener
02 - Lester Leaps In
03 - Embraceable You
04 - The Closer
05 - Ow - Introduction Of Ella Fitzgerald
06 - Flyin' Home
07 - How High The Moon
08 - Perdido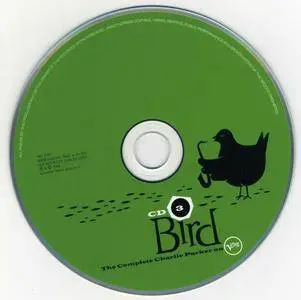 CD4
01 - Just Friends
02 - Everything Happens To Me
03 - April In Paris
04 - Summertime
05 - I Didn't Know What Time It Was
06 - If I Should Lose You
07 - Star Eyes
08 - Blues (fast)
09 - I'm In The Mood For Love
10 - Bloomdido
11 - An Oscar For Treadwell (tk 3 alt - LP)
12 - An Oscar For Treadwell (tk 4 mst)
13 - Mohawk (tk 3 alt - LP)
14 - Mohawk (tk 6 [tk 4] mst)
15 - My Melancholy Baby (tk 1)
16 - My Melancholy Baby (Coda Rehearsal)
17 - My Melancholy Baby (tk 2 mst)
18 - Leap Frog (tk 1 inc)
19 - Leap Frog (tk 2 inc)
20 - Leap Frog (tk 3 inc)
21 - Leap Frog (tk 4 inc)
22 - Leap Frog (tk 5 cpt)
23 - Leap Frog (tk 6 inc)
24 - Leap Frog (tk 7 inc)
25 - Leap Frog (tk 8 [tk 4] alt)
26 - Leap Frog (tk 9 cpt)
27 - Leap Frog (tk 10 inc)
28 - Leap Frog (tk 11 [tk 6] mst)
29 - Relaxing With Lee (tk 1 inc)
30 - Relaxing With Lee (tk 2 inc)
31 - Relaxing With Lee (tk 3 fs)
32 - Relaxing With Lee (tk 4 [tk 2] alt - LP)
33 - Relaxing With Lee (tk 5 inc)
34 - Relaxing With Lee (tk 6 [tk 3] mst)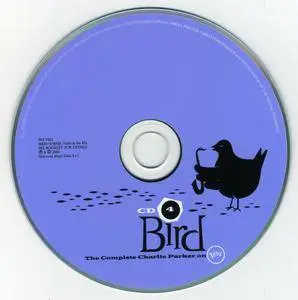 CD5
01 - Dancing In The Dark
02 - Out Of Nowhere
03 - Laura (tk 1 cpt)
04 - Laura (tk 2 mst)
05 - East Of The Sun
06 - They Can't Take That Away From Me
07 - Easy To Love
08 - I'm In The Mood For Love (tk 2 mst)
09 - I'm In The Mood For Love (tk 3 alt)
10 - I'll Remember April (tk 1 cpt)
11 - I'll Remember April (tk 2 fs)
12 - I'll Remember April (tk 3 [tk 2] mst)
13 - What Is This Thing Called Love
14 - April In Paris
15 - Repetition
16 - Easy To Love (live at Carnegie Hall)
17 - Rocker
18 - Celebrity [with Buddy Rich]
19 - Ballade [with Coleman Hawkins]
20 - Afro-Cuban Jazz Suite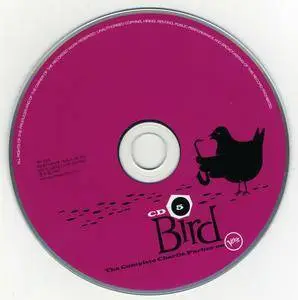 CD6
01 - Au Privave (tk 2 alt - LP)
02 - Au Privave (tk 3 mst)
03 - She Rote (tk 3 alt - LP)
04 - She Rote (tk 5 mst)
05 - K.C. Blues
06 - Star Eyes
07 - My Little Suede Shoes
08 - Un Poquito De Tu Amor
09 - Tico Tico
10 - Fiesta
11 - Why Do I Love You (tk 2 alt - LP)
12 - Why Do I Love You (tk 6 alt)
13 - Why Do I Love You (tk 7 mst)
14 - Blues For Alice
15 - Si Si
16 - Swedish Schnapps (tk 3 alt - LP)
17 - Swedish Schnapps (tk 4 mst)
18 - Back Home Blues (tk 1 alt - LP)
19 - Back Home Blues (tk 2 mst)
20 - Loverman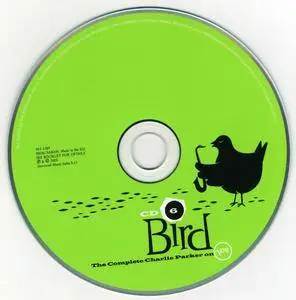 CD7
01 - Temptation
02 - Lover
03 - Autumn In New York
04 - Stella By Starlight
05 - Mama Inez
06 - La Cucuracha (tk 1 cpt)
07 - La Cucuracha (tk 2 inc)
08 - La Cucuracha (tk 3 fs)
09 - La Cucuracha (tk 4 [tk 3] mst)
10 - Estrellita (tk 2 inc)
11 - Estrellita (tk 4 cpt)
12 - Estrellita (tk 5 fs)
13 - Estrellita (tk 6 [tk 5] mst)
14 - Begin The Beguine
15 - La Paloma
16 - Night And Day
17 - Almost Like Being In Love
18 - I Can't Get Started
19 - What Is This Thing Called Love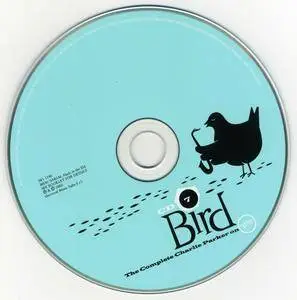 CD8
01 - Jam Blues
02 - What Is This Thing Called Love
03 - Ballad Medley
04 - Funky Blues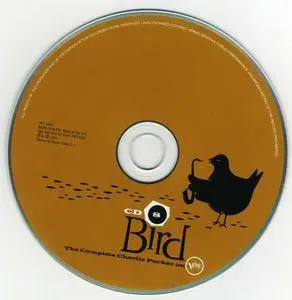 CD9
01 - The Song is You
02 - Laird Baird
03 - Kim (tk 2 alt - LP)
04 - Kim (tk 4 mst)
05 - Cosmic Rays (tk 2 mst)
06 - Cosmic Rays (tk 5 alt)
07 - In the Still of the Night (tk 1 fs)
08 - In the Still of the Night (tk 2 inc)
09 - In the Still of the Night (tk 3 ct)
10 - In the Still of the Night (tk 4 ct)
11 - In the Still of the Night (tk 5 fs)
12 - In the Still of the Night (tk 6 ct)
13 - In the Still of the Night (tk 7 mst)
14 - Old Folks (tk 1 inc)
15 - Old Folks (tk 2 fs)
16 - Old Folks (tk 3 ct)
17 - Old Folks (tk 4 inc. Bird continues playing into tk 5 fs)
18 - Old Folks (tk 6 ct)
19 - Old Folks (tk 7 inc ct)
20 - Old Folks (tk 8 mst)
21 - Old Folks (tk 9)
22 - If I Love Again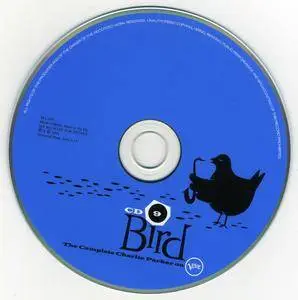 CD10
01 - Chi-Chi [Take 1 - Alt. take - LP]
02 - Chi-Chi [Take 2 - False start]
03 - Chi-Chi [Take 3 - Alt. take]
04 - Chi-Chi [Take 4 - Alt. take]
05 - Chi-Chi [Take 5 - False start]
06 - Chi-Chi [Take 6 - Master]
07 - I Remember You
08 - Now's The Time
09 - Confirmation [Take 1 - False start]
10 - Confirmation [Take 2 - False start]
11 - Confirmation [Take 5 - Master]
12 - I Get a Kick Out of You [Take 1 - Alt. take]
13 - I Get a Kick Out of You [Take 2 - False start & Rehearsal]
14 - I Get a Kick Out of You [Take 3Take 2 - False start & Rehearsal]
15 - I Get a Kick Out of You [Take 4 - inc.]
16 - I Get a Kick Out of You [Take 5 - False start]
17 - I Get a Kick Out of You [Take 6 - inc.]
18 - I Get a Kick Out of You [Take 7 - Master]
19 - Just One Of Those Things
20 - My Heart Belongs to Daddy [Take 1 - False Start & Rehearsal]
21 - My Heart Belongs to Daddy [Take 2 - Master]
22 - I've Got You Under My Skin
23 - Love for Sale [Take 1 - False start]
24 - Love for Sale [Take 2 - Alt. take]
25 - Love for Sale [Take 3 - inc.]
26 - Love for Sale [Take 4 - Alt. take]
27 - Love for Sale [Take 5 - Master]
28 - I Love Paris [Take 2 - Alt. take]
29 - I Love Paris [Take 3 - Master]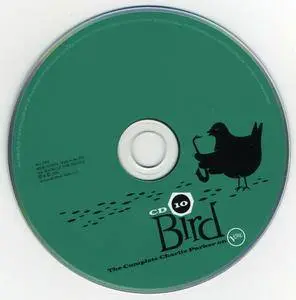 Exact Audio Copy V1.3 from 2. September 2016

EAC extraction logfile from 16. July 2018, 9:22

Charlie Parker / Bird, The Complete Charlie Parker On Verve (CD1)

Used drive : ATAPI iHAS122 F Adapter: 1 ID: 2

Read mode : Secure
Utilize accurate stream : Yes
Defeat audio cache : Yes
Make use of C2 pointers : No

Read offset correction : 6
Overread into Lead-In and Lead-Out : No
Fill up missing offset samples with silence : Yes
Delete leading and trailing silent blocks : No
Null samples used in CRC calculations : Yes
Used interface : Native Win32 interface for Win NT & 2000
Gap handling : Appended to previous track

Used output format : User Defined Encoder
Selected bitrate : 1024 kBit/s
Quality : High
Add ID3 tag : No
Command line compressor : C:\Program Files (x86)\Exact Audio Copy_v1.3\Flac\flac.exe
Additional command line options : -8 -V -T "ARTIST=%artist%" -T "TITLE=%title%" -T "ALBUM=%albumtitle%" -T "DATE=%year%" -T "TRACKNUMBER=%tracknr%" -T "TOTALTRACKS=%numtracks%" -T "GENRE=%genre%" -T "ALBUMARTIST=%albumartist%" -T "ALBUM ARTIST=%albumartist%" -T "COMMENT=EAC Secure Mode, Test & Copy, AccurateRip, FLAC -8" %source%


TOC of the extracted CD

Track | Start | Length | Start sector | End sector
––––––––––––––––––––––––––––-
1 | 0:00.00 | 9:34.30 | 0 | 43079
2 | 9:34.30 | 8:39.25 | 43080 | 82029
3 | 18:13.55 | 9:17.17 | 82030 | 123821
4 | 27:30.72 | 11:07.08 | 123822 | 173854
5 | 38:38.05 | 7:35.62 | 173855 | 208041
6 | 46:13.67 | 12:56.20 | 208042 | 266261
7 | 59:10.12 | 2:16.10 | 266262 | 276471
8 | 61:26.22 | 10:56.32 | 276472 | 325703


Track 1

Filename D:\_EAC\Charlie Parker - Bird, The Complete Charlie Parker On Verve (2005) [FLAC] {10CD}\CD01\01 - Sweet Georgia Brown.wav

Pre-gap length 0:00:02.00

Peak level 94.4 %
Extraction speed 5.4 X
Track quality 100.0 %
Test CRC 6B66DC3C
Copy CRC 6B66DC3C
Accurately ripped (confidence 1) [0595BA3D] (AR v2)
Copy OK

Track 2

Filename D:\_EAC\Charlie Parker - Bird, The Complete Charlie Parker On Verve (2005) [FLAC] {10CD}\CD01\02 - Blues For Norman.wav

Peak level 97.0 %
Extraction speed 6.1 X
Track quality 100.0 %
Test CRC 3581E536
Copy CRC 3581E536
Accurately ripped (confidence 1) [51AB6782] (AR v2)
Copy OK

Track 3

Filename D:\_EAC\Charlie Parker - Bird, The Complete Charlie Parker On Verve (2005) [FLAC] {10CD}\CD01\03 - I Can't Get Started.wav

Peak level 63.1 %
Extraction speed 6.7 X
Track quality 100.0 %
Test CRC 37C5F03A
Copy CRC 37C5F03A
Accurately ripped (confidence 1) [15FC1276] (AR v2)
Copy OK

Track 4

Filename D:\_EAC\Charlie Parker - Bird, The Complete Charlie Parker On Verve (2005) [FLAC] {10CD}\CD01\04 - Lady Be Good.wav

Peak level 82.3 %
Extraction speed 8.1 X
Track quality 100.0 %
Test CRC 1FA5F255
Copy CRC 1FA5F255
Accurately ripped (confidence 1) [261B7B7E] (AR v2)
Copy OK

Track 5

Filename D:\_EAC\Charlie Parker - Bird, The Complete Charlie Parker On Verve (2005) [FLAC] {10CD}\CD01\05 - After You've Gone.wav

Peak level 91.8 %
Extraction speed 7.7 X
Track quality 99.9 %
Test CRC F8A89F31
Copy CRC F8A89F31
Accurately ripped (confidence 1) [EBE71ADE] (AR v2)
Copy OK

Track 6

Filename D:\_EAC\Charlie Parker - Bird, The Complete Charlie Parker On Verve (2005) [FLAC] {10CD}\CD01\06 - I Got Rhythm.wav

Peak level 100.0 %
Extraction speed 9.4 X
Track quality 100.0 %
Test CRC 5FACC620
Copy CRC 5FACC620
Accurately ripped (confidence 1) [87553DE5] (AR v2)
Copy OK

Track 7

Filename D:\_EAC\Charlie Parker - Bird, The Complete Charlie Parker On Verve (2005) [FLAC] {10CD}\CD01\07 - Introductions by Norman Granz.wav

Peak level 71.3 %
Extraction speed 6.2 X
Track quality 99.9 %
Test CRC 4A4BCA07
Copy CRC 4A4BCA07
Accurately ripped (confidence 1) [B5CCB540] (AR v2)
Copy OK

Track 8

Filename D:\_EAC\Charlie Parker - Bird, The Complete Charlie Parker On Verve (2005) [FLAC] {10CD}\CD01\08 - JATP Blues.wav

Peak level 96.8 %
Extraction speed 10.2 X
Track quality 100.0 %
Test CRC 04F541A9
Copy CRC 04F541A9
Accurately ripped (confidence 1) [562BDF1F] (AR v2)
Copy OK


All tracks accurately ripped

No errors occurred

End of status report

–– CUETools DB Plugin V2.1.6

[CTDB TOCID: Bf47xZoqjPrHPGHl.cH_BVRmLGU-] found
Submit result: Bf47xZoqjPrHPGHl.cH_BVRmLGU- has been uploaded
Track | CTDB Status
1 | (16/16) Accurately ripped
2 | (16/16) Accurately ripped
3 | (16/16) Accurately ripped
4 | (16/16) Accurately ripped
5 | (16/16) Accurately ripped
6 | (16/16) Accurately ripped
7 | (16/16) Accurately ripped
8 | (16/16) Accurately ripped


==== Log checksum 4E98A51D4AE67E976330C62477E302B1E978D149665F28D9598949A65E09094E ====
Exact Audio Copy V1.3 from 2. September 2016

EAC extraction logfile from 16. July 2018, 10:17

Charlie Parker / Bird, The Complete Charlie Parker On Verve (CD2)

Used drive : ATAPI iHAS122 F Adapter: 1 ID: 2

Read mode : Secure
Utilize accurate stream : Yes
Defeat audio cache : Yes
Make use of C2 pointers : No

Read offset correction : 6
Overread into Lead-In and Lead-Out : No
Fill up missing offset samples with silence : Yes
Delete leading and trailing silent blocks : No
Null samples used in CRC calculations : Yes
Used interface : Native Win32 interface for Win NT & 2000
Gap handling : Appended to previous track

Used output format : User Defined Encoder
Selected bitrate : 1024 kBit/s
Quality : High
Add ID3 tag : No
Command line compressor : C:\Program Files (x86)\Exact Audio Copy_v1.3\Flac\flac.exe
Additional command line options : -8 -V -T "ARTIST=%artist%" -T "TITLE=%title%" -T "ALBUM=%albumtitle%" -T "DATE=%year%" -T "TRACKNUMBER=%tracknr%" -T "TOTALTRACKS=%numtracks%" -T "GENRE=%genre%" -T "ALBUMARTIST=%albumartist%" -T "ALBUM ARTIST=%albumartist%" -T "COMMENT=EAC Secure Mode, Test & Copy, AccurateRip, FLAC -8" %source%


TOC of the extracted CD

Track | Start | Length | Start sector | End sector
––––––––––––––––––––––––––––-
1 | 0:00.00 | 4:46.37 | 0 | 21486
2 | 4:46.37 | 2:59.43 | 21487 | 34954
3 | 7:46.05 | 5:55.10 | 34955 | 61589
4 | 13:41.15 | 2:57.55 | 61590 | 74919
5 | 16:38.70 | 2:55.17 | 74920 | 88061
6 | 19:34.12 | 3:04.05 | 88062 | 101866
7 | 22:38.17 | 3:10.05 | 101867 | 116121
8 | 25:48.22 | 3:00.20 | 116122 | 129641
9 | 28:48.42 | 3:22.28 | 129642 | 144819
10 | 32:10.70 | 3:18.07 | 144820 | 159676
11 | 35:29.02 | 2:57.23 | 159677 | 172974
12 | 38:26.25 | 2:59.00 | 172975 | 186399


Track 1

Filename D:\_EAC\Charlie Parker - Bird, The Complete Charlie Parker On Verve (2005) [FLAC] {10CD}\CD02\01 - The Bird.wav

Pre-gap length 0:00:02.00

Peak level 94.9 %
Extraction speed 4.2 X
Track quality 99.9 %
Test CRC C863E3F5
Copy CRC C863E3F5
Accurately ripped (confidence 1) [F182DCFA] (AR v2)
Copy OK

Track 2

Filename D:\_EAC\Charlie Parker - Bird, The Complete Charlie Parker On Verve (2005) [FLAC] {10CD}\CD02\02 - Repetition.wav

Peak level 88.0 %
Extraction speed 5.0 X
Track quality 100.0 %
Test CRC 8887B1B7
Copy CRC 8887B1B7
Accurately ripped (confidence 1) [FC76273D] (AR v2)
Copy OK

Track 3

Filename D:\_EAC\Charlie Parker - Bird, The Complete Charlie Parker On Verve (2005) [FLAC] {10CD}\CD02\03 - No Noise - Parts I & II.wav

Peak level 100.0 %
Extraction speed 5.9 X
Track quality 100.0 %
Test CRC F549EB08
Copy CRC F549EB08
Accurately ripped (confidence 1) [E5CEE538] (AR v2)
Copy OK

Track 4

Filename D:\_EAC\Charlie Parker - Bird, The Complete Charlie Parker On Verve (2005) [FLAC] {10CD}\CD02\04 - No Noise - Part II (ct).wav

Peak level 98.8 %
Extraction speed 5.8 X
Track quality 100.0 %
Test CRC 1F308C04
Copy CRC 1F308C04
Accurately ripped (confidence 1) [8B6D565A] (AR v2)
Copy OK

Track 5

Filename D:\_EAC\Charlie Parker - Bird, The Complete Charlie Parker On Verve (2005) [FLAC] {10CD}\CD02\05 - Mango Mangue.wav

Peak level 97.6 %
Extraction speed 5.9 X
Track quality 100.0 %
Test CRC 0AC4B042
Copy CRC 0AC4B042
Accurately ripped (confidence 1) [275E1312] (AR v2)
Copy OK

Track 6

Filename D:\_EAC\Charlie Parker - Bird, The Complete Charlie Parker On Verve (2005) [FLAC] {10CD}\CD02\06 - Okiedoke.wav

Peak level 86.0 %
Extraction speed 6.2 X
Track quality 100.0 %
Test CRC 190306CF
Copy CRC 190306CF
Accurately ripped (confidence 1) [AFC41698] (AR v2)
Copy OK

Track 7

Filename D:\_EAC\Charlie Parker - Bird, The Complete Charlie Parker On Verve (2005) [FLAC] {10CD}\CD02\07 - Cardboard.wav

Pre-gap length 0:00:00.01

Peak level 95.1 %
Extraction speed 6.5 X
Track quality 100.0 %
Test CRC BFE11E67
Copy CRC BFE11E67
Accurately ripped (confidence 1) [3FF10285] (AR v2)
Copy OK

Track 8

Filename D:\_EAC\Charlie Parker - Bird, The Complete Charlie Parker On Verve (2005) [FLAC] {10CD}\CD02\08 - Visa.wav

Peak level 87.8 %
Extraction speed 5.3 X
Track quality 99.9 %
Test CRC AA85B7D4
Copy CRC AA85B7D4
Accurately ripped (confidence 1) [1BB45456] (AR v2)
Copy OK

Track 9

Filename D:\_EAC\Charlie Parker - Bird, The Complete Charlie Parker On Verve (2005) [FLAC] {10CD}\CD02\09 - Segment - Tune X.wav

Peak level 100.0 %
Extraction speed 7.0 X
Track quality 100.0 %
Test CRC F1B37FAE
Copy CRC F1B37FAE
Accurately ripped (confidence 1) [A057AE9F] (AR v2)
Copy OK

Track 10

Filename D:\_EAC\Charlie Parker - Bird, The Complete Charlie Parker On Verve (2005) [FLAC] {10CD}\CD02\10 - Diverse - Tune X alternate.wav

Peak level 74.8 %
Extraction speed 7.2 X
Track quality 100.0 %
Test CRC DA4BA22F
Copy CRC DA4BA22F
Accurately ripped (confidence 1) [62F84F21] (AR v2)
Copy OK

Track 11

Filename D:\_EAC\Charlie Parker - Bird, The Complete Charlie Parker On Verve (2005) [FLAC] {10CD}\CD02\11 - Passport - Tune Y (rare).wav

Peak level 97.6 %
Extraction speed 5.7 X
Track quality 99.9 %
Test CRC 014C36EA
Copy CRC 014C36EA
Accurately ripped (confidence 1) [619CC0C3] (AR v2)
Copy OK

Track 12

Filename D:\_EAC\Charlie Parker - Bird, The Complete Charlie Parker On Verve (2005) [FLAC] {10CD}\CD02\12 - Passport - Tune Z (common).wav

Peak level 100.0 %
Extraction speed 7.4 X
Track quality 100.0 %
Test CRC 3A8D8924
Copy CRC 3A8D8924
Accurately ripped (confidence 1) [73842794] (AR v2)
Copy OK


All tracks accurately ripped

No errors occurred

End of status report

–– CUETools DB Plugin V2.1.6

[CTDB TOCID: HCsijcmAA58Pji02QAev4JKXJvs-] found
Submit result: HCsijcmAA58Pji02QAev4JKXJvs- has been uploaded
Track | CTDB Status
1 | (15/15) Accurately ripped
2 | (15/15) Accurately ripped
3 | (15/15) Accurately ripped
4 | (15/15) Accurately ripped
5 | (15/15) Accurately ripped
6 | (15/15) Accurately ripped
7 | (15/15) Accurately ripped
8 | (15/15) Accurately ripped
9 | (15/15) Accurately ripped
10 | (15/15) Accurately ripped
11 | (15/15) Accurately ripped
12 | (15/15) Accurately ripped


==== Log checksum B5C4A5BD2C8C38C4FB0B95710DFACE5E4CD34574160E9233590AA301DD01C4C4 ====
Exact Audio Copy V1.3 from 2. September 2016

EAC extraction logfile from 16. July 2018, 12:24

Charlie Parker / Bird, The Complete Charlie Parker On Verve (CD3)

Used drive : ATAPI iHAS122 F Adapter: 1 ID: 2

Read mode : Secure
Utilize accurate stream : Yes
Defeat audio cache : Yes
Make use of C2 pointers : No

Read offset correction : 6
Overread into Lead-In and Lead-Out : No
Fill up missing offset samples with silence : Yes
Delete leading and trailing silent blocks : No
Null samples used in CRC calculations : Yes
Used interface : Native Win32 interface for Win NT & 2000
Gap handling : Appended to previous track

Used output format : User Defined Encoder
Selected bitrate : 1024 kBit/s
Quality : High
Add ID3 tag : No
Command line compressor : C:\Program Files (x86)\Exact Audio Copy_v1.3\Flac\flac.exe
Additional command line options : -8 -V -T "ARTIST=%artist%" -T "TITLE=%title%" -T "ALBUM=%albumtitle%" -T "DATE=%year%" -T "TRACKNUMBER=%tracknr%" -T "TOTALTRACKS=%numtracks%" -T "GENRE=%genre%" -T "ALBUMARTIST=%albumartist%" -T "ALBUM ARTIST=%albumartist%" -T "COMMENT=EAC Secure Mode, Test & Copy, AccurateRip, FLAC -8" %source%


TOC of the extracted CD

Track | Start | Length | Start sector | End sector
––––––––––––––––––––––––––––-
1 | 0:00.00 | 12:49.67 | 0 | 57741
2 | 12:49.67 | 12:16.30 | 57742 | 112971
3 | 25:06.22 | 10:35.08 | 112972 | 160604
4 | 35:41.30 | 10:58.67 | 160605 | 210021
5 | 46:40.22 | 0:47.53 | 210022 | 213599
6 | 47:28.00 | 5:33.52 | 213600 | 238626
7 | 53:01.52 | 6:24.28 | 238627 | 267454
8 | 59:26.05 | 8:34.07 | 267455 | 306011


Track 1

Filename D:\_EAC\Charlie Parker - Bird, The Complete Charlie Parker On Verve (2005) [FLAC] {10CD}\CD03\01 - The Opener.wav

Pre-gap length 0:00:02.00

Peak level 100.0 %
Extraction speed 5.4 X
Track quality 99.9 %
Test CRC 817618E6
Copy CRC 817618E6
Accurately ripped (confidence 1) [E7BFAAA7] (AR v2)
Copy OK

Track 2

Filename D:\_EAC\Charlie Parker - Bird, The Complete Charlie Parker On Verve (2005) [FLAC] {10CD}\CD03\02 - Lester Leaps In.wav

Peak level 98.6 %
Extraction speed 6.7 X
Track quality 99.9 %
Test CRC A1A74148
Copy CRC A1A74148
Accurately ripped (confidence 1) [F6A1869A] (AR v2)
Copy OK

Track 3

Filename D:\_EAC\Charlie Parker - Bird, The Complete Charlie Parker On Verve (2005) [FLAC] {10CD}\CD03\03 - Embraceable You.wav

Peak level 100.0 %
Extraction speed 7.2 X
Track quality 99.9 %
Test CRC DB8B007B
Copy CRC DB8B007B
Accurately ripped (confidence 1) [B6E2AE3C] (AR v2)
Copy OK

Track 4

Filename D:\_EAC\Charlie Parker - Bird, The Complete Charlie Parker On Verve (2005) [FLAC] {10CD}\CD03\04 - The Closer.wav

Peak level 100.0 %
Extraction speed 8.6 X
Track quality 100.0 %
Test CRC 51832773
Copy CRC 51832773
Accurately ripped (confidence 1) [2C2C7A92] (AR v2)
Copy OK

Track 5

Filename D:\_EAC\Charlie Parker - Bird, The Complete Charlie Parker On Verve (2005) [FLAC] {10CD}\CD03\05 - Ow - Introduction Of Ella Fitzgerald.wav

Peak level 89.9 %
Extraction speed 5.2 X
Track quality 100.0 %
Test CRC 5BD12A2D
Copy CRC 5BD12A2D
Accurately ripped (confidence 1) [D9507606] (AR v2)
Copy OK

Track 6

Filename D:\_EAC\Charlie Parker - Bird, The Complete Charlie Parker On Verve (2005) [FLAC] {10CD}\CD03\06 - Flyin' Home.wav

Peak level 100.0 %
Extraction speed 8.8 X
Track quality 100.0 %
Test CRC 8839DE2D
Copy CRC 8839DE2D
Accurately ripped (confidence 1) [B7FF8A76] (AR v2)
Copy OK

Track 7

Filename D:\_EAC\Charlie Parker - Bird, The Complete Charlie Parker On Verve (2005) [FLAC] {10CD}\CD03\07 - How High The Moon.wav

Peak level 97.1 %
Extraction speed 9.2 X
Track quality 100.0 %
Test CRC 6E695B80
Copy CRC 6E695B80
Accurately ripped (confidence 1) [5A482D4E] (AR v2)
Copy OK

Track 8

Filename D:\_EAC\Charlie Parker - Bird, The Complete Charlie Parker On Verve (2005) [FLAC] {10CD}\CD03\08 - Perdido.wav

Peak level 90.2 %
Extraction speed 9.8 X
Track quality 100.0 %
Test CRC 042E5D23
Copy CRC 042E5D23
Accurately ripped (confidence 1) [B10CF62A] (AR v2)
Copy OK


All tracks accurately ripped

No errors occurred

End of status report

–– CUETools DB Plugin V2.1.6

[CTDB TOCID: h0eMGyCqWoyC00cPoNiOzEjyg9E-] found
Submit result: h0eMGyCqWoyC00cPoNiOzEjyg9E- has been uploaded
Track | CTDB Status
1 | (16/16) Accurately ripped
2 | (16/16) Accurately ripped
3 | (16/16) Accurately ripped
4 | (16/16) Accurately ripped
5 | (16/16) Accurately ripped
6 | (16/16) Accurately ripped
7 | (16/16) Accurately ripped
8 | (16/16) Accurately ripped


==== Log checksum 6A080A912B53C677595917C83C0E31FF58F50D04568973841A0DCC61ECB7F883 ====
Exact Audio Copy V1.3 from 2. September 2016

EAC extraction logfile from 16. July 2018, 15:25

Charlie Parker / Bird: The Complete Charlie Parker On Verve (CD4)

Used drive : ATAPI iHAS122 F Adapter: 1 ID: 2

Read mode : Secure
Utilize accurate stream : Yes
Defeat audio cache : Yes
Make use of C2 pointers : No

Read offset correction : 6
Overread into Lead-In and Lead-Out : No
Fill up missing offset samples with silence : Yes
Delete leading and trailing silent blocks : No
Null samples used in CRC calculations : Yes
Used interface : Native Win32 interface for Win NT & 2000
Gap handling : Appended to previous track

Used output format : User Defined Encoder
Selected bitrate : 1024 kBit/s
Quality : High
Add ID3 tag : No
Command line compressor : C:\Program Files (x86)\Exact Audio Copy_v1.3\Flac\flac.exe
Additional command line options : -8 -V -T "ARTIST=%artist%" -T "TITLE=%title%" -T "ALBUM=%albumtitle%" -T "DATE=%year%" -T "TRACKNUMBER=%tracknr%" -T "TOTALTRACKS=%numtracks%" -T "GENRE=%genre%" -T "ALBUMARTIST=%albumartist%" -T "ALBUM ARTIST=%albumartist%" -T "COMMENT=EAC Secure Mode, Test & Copy, AccurateRip, FLAC -8" %source%


TOC of the extracted CD

Track | Start | Length | Start sector | End sector
––––––––––––––––––––––––––––-
1 | 0:00.00 | 3:32.45 | 0 | 15944
2 | 3:32.45 | 3:17.05 | 15945 | 30724
3 | 6:49.50 | 3:08.30 | 30725 | 44854
4 | 9:58.05 | 2:48.37 | 44855 | 57491
5 | 12:46.42 | 3:14.13 | 57492 | 72054
6 | 16:00.55 | 2:48.32 | 72055 | 84686
7 | 18:49.12 | 3:30.28 | 84687 | 100464
8 | 22:19.40 | 2:47.17 | 100465 | 113006
9 | 25:06.57 | 2:52.58 | 113007 | 125964
10 | 27:59.40 | 3:27.00 | 125965 | 141489
11 | 31:26.40 | 3:23.15 | 141490 | 156729
12 | 34:49.55 | 3:24.52 | 156730 | 172081
13 | 38:14.32 | 3:50.13 | 172082 | 189344
14 | 42:04.45 | 3:36.60 | 189345 | 205604
15 | 45:41.30 | 3:17.62 | 205605 | 220441
16 | 48:59.17 | 0:04.30 | 220442 | 220771
17 | 49:03.47 | 3:24.73 | 220772 | 236144
18 | 52:28.45 | 0:27.05 | 236145 | 238174
19 | 52:55.50 | 0:17.50 | 238175 | 239499
20 | 53:13.25 | 0:40.02 | 239500 | 242501
21 | 53:53.27 | 0:17.68 | 242502 | 243844
22 | 54:11.20 | 2:35.00 | 243845 | 255469
23 | 56:46.20 | 0:22.67 | 255470 | 257186
24 | 57:09.12 | 0:14.15 | 257187 | 258251
25 | 57:23.27 | 2:03.28 | 258252 | 267504
26 | 59:26.55 | 2:07.35 | 267505 | 277064
27 | 61:34.15 | 0:45.15 | 277065 | 280454
28 | 62:19.30 | 2:31.42 | 280455 | 291821
29 | 64:50.72 | 0:34.68 | 291822 | 294439
30 | 65:25.65 | 1:07.37 | 294440 | 299501
31 | 66:33.27 | 0:10.63 | 299502 | 300314
32 | 66:44.15 | 3:57.20 | 300315 | 318109
33 | 70:41.35 | 0:27.25 | 318110 | 320159
34 | 71:08.60 | 2:46.28 | 320160 | 332637


Track 1

Filename D:\_EAC\Charlie Parker - Bird, The Complete Charlie Parker On Verve (2005) [FLAC] {10CD}\CD04\01 - Just Friends.wav

Pre-gap length 0:00:02.00

Peak level 65.6 %
Extraction speed 4.6 X
Track quality 100.0 %
Test CRC 27A1F290
Copy CRC 27A1F290
Accurately ripped (confidence 1) [44EC3385] (AR v2)
Copy OK

Track 2

Filename D:\_EAC\Charlie Parker - Bird, The Complete Charlie Parker On Verve (2005) [FLAC] {10CD}\CD04\02 - Everything Happens To Me.wav

Peak level 80.8 %
Extraction speed 5.0 X
Track quality 100.0 %
Test CRC F1114143
Copy CRC F1114143
Accurately ripped (confidence 1) [0330C18B] (AR v2)
Copy OK

Track 3

Filename D:\_EAC\Charlie Parker - Bird, The Complete Charlie Parker On Verve (2005) [FLAC] {10CD}\CD04\03 - April In Paris.wav

Peak level 99.9 %
Extraction speed 5.3 X
Track quality 100.0 %
Test CRC 5B539CCA
Copy CRC 5B539CCA
Accurately ripped (confidence 1) [7843FB0F] (AR v2)
Copy OK

Track 4

Filename D:\_EAC\Charlie Parker - Bird, The Complete Charlie Parker On Verve (2005) [FLAC] {10CD}\CD04\04 - Summertime.wav

Peak level 66.7 %
Extraction speed 5.4 X
Track quality 100.0 %
Test CRC 81729CDA
Copy CRC 81729CDA
Accurately ripped (confidence 1) [1CE45F8E] (AR v2)
Copy OK

Track 5

Filename D:\_EAC\Charlie Parker - Bird, The Complete Charlie Parker On Verve (2005) [FLAC] {10CD}\CD04\05 - I Didn't Know What Time It Was.wav

Peak level 82.4 %
Extraction speed 4.7 X
Track quality 99.9 %
Test CRC 4C55AB10
Copy CRC 4C55AB10
Accurately ripped (confidence 1) [FD5D9BF8] (AR v2)
Copy OK

Track 6

Filename D:\_EAC\Charlie Parker - Bird, The Complete Charlie Parker On Verve (2005) [FLAC] {10CD}\CD04\06 - If I Should Lose You.wav

Peak level 82.9 %
Extraction speed 5.9 X
Track quality 100.0 %
Test CRC 35650012
Copy CRC 35650012
Accurately ripped (confidence 1) [81008045] (AR v2)
Copy OK

Track 7

Filename D:\_EAC\Charlie Parker - Bird, The Complete Charlie Parker On Verve (2005) [FLAC] {10CD}\CD04\07 - Star Eyes.wav

Peak level 69.4 %
Extraction speed 6.3 X
Track quality 100.0 %
Test CRC E9D2DF0B
Copy CRC E9D2DF0B
Accurately ripped (confidence 1) [4E3B3388] (AR v2)
Copy OK

Track 8

Filename D:\_EAC\Charlie Parker - Bird, The Complete Charlie Parker On Verve (2005) [FLAC] {10CD}\CD04\08 - Blues (fast).wav

Peak level 98.3 %
Extraction speed 6.4 X
Track quality 100.0 %
Test CRC DF2BEC11
Copy CRC DF2BEC11
Accurately ripped (confidence 1) [1352C481] (AR v2)
Copy OK

Track 9

Filename D:\_EAC\Charlie Parker - Bird, The Complete Charlie Parker On Verve (2005) [FLAC] {10CD}\CD04\09 - I'm In The Mood For Love.wav

Peak level 79.0 %
Extraction speed 6.7 X
Track quality 100.0 %
Test CRC 040052BE
Copy CRC 040052BE
Accurately ripped (confidence 1) [408EC1C0] (AR v2)
Copy OK

Track 10

Filename D:\_EAC\Charlie Parker - Bird, The Complete Charlie Parker On Verve (2005) [FLAC] {10CD}\CD04\10 - Bloomdido.wav

Peak level 87.6 %
Extraction speed 7.0 X
Track quality 100.0 %
Test CRC B4DF4B2E
Copy CRC B4DF4B2E
Accurately ripped (confidence 1) [1F6A2D84] (AR v2)
Copy OK

Track 11

Filename D:\_EAC\Charlie Parker - Bird, The Complete Charlie Parker On Verve (2005) [FLAC] {10CD}\CD04\11 - An Oscar For Treadwell (tk 3 alt - LP).wav

Peak level 82.8 %
Extraction speed 5.9 X
Track quality 99.9 %
Test CRC 5870C2A8
Copy CRC 5870C2A8
Accurately ripped (confidence 1) [A9DB550C] (AR v2)
Copy OK

Track 12

Filename D:\_EAC\Charlie Parker - Bird, The Complete Charlie Parker On Verve (2005) [FLAC] {10CD}\CD04\12 - An Oscar For Treadwell (tk 4 mst).wav

Peak level 91.2 %
Extraction speed 7.5 X
Track quality 100.0 %
Test CRC 27F913A9
Copy CRC 27F913A9
Accurately ripped (confidence 1) [BF24C245] (AR v2)
Copy OK

Track 13

Filename D:\_EAC\Charlie Parker - Bird, The Complete Charlie Parker On Verve (2005) [FLAC] {10CD}\CD04\13 - Mohawk (tk 3 alt - LP).wav

Peak level 78.7 %
Extraction speed 7.8 X
Track quality 100.0 %
Test CRC 44F7680D
Copy CRC 44F7680D
Accurately ripped (confidence 1) [0A741165] (AR v2)
Copy OK

Track 14

Filename D:\_EAC\Charlie Parker - Bird, The Complete Charlie Parker On Verve (2005) [FLAC] {10CD}\CD04\14 - Mohawk (tk 6 [tk 4] mst).wav

Peak level 82.0 %
Extraction speed 6.6 X
Track quality 99.9 %
Test CRC A93AF9F5
Copy CRC A93AF9F5
Accurately ripped (confidence 1) [385A3AA9] (AR v2)
Copy OK

Track 15

Filename D:\_EAC\Charlie Parker - Bird, The Complete Charlie Parker On Verve (2005) [FLAC] {10CD}\CD04\15 - My Melancholy Baby (tk 1).wav

Peak level 64.7 %
Extraction speed 7.8 X
Track quality 100.0 %
Test CRC 44888AC4
Copy CRC 44888AC4
Accurately ripped (confidence 1) [6CBA6DE0] (AR v2)
Copy OK

Track 16

Filename D:\_EAC\Charlie Parker - Bird, The Complete Charlie Parker On Verve (2005) [FLAC] {10CD}\CD04\16 - My Melancholy Baby (Coda Rehearsal).wav

Peak level 15.5 %
Extraction speed 1.0 X
Track quality 100.0 %
Test CRC 27B092B6
Copy CRC 27B092B6
Track not present in AccurateRip database
Copy OK

Track 17

Filename D:\_EAC\Charlie Parker - Bird, The Complete Charlie Parker On Verve (2005) [FLAC] {10CD}\CD04\17 - My Melancholy Baby (tk 2 mst).wav

Peak level 76.9 %
Extraction speed 8.3 X
Track quality 100.0 %
Test CRC 6DB563C5
Copy CRC 6DB563C5
Accurately ripped (confidence 1) [5FBB8D97] (AR v2)
Copy OK

Track 18

Filename D:\_EAC\Charlie Parker - Bird, The Complete Charlie Parker On Verve (2005) [FLAC] {10CD}\CD04\18 - Leap Frog (tk 1 inc).wav

Peak level 68.6 %
Extraction speed 4.1 X
Track quality 100.0 %
Test CRC 57C9B08F
Copy CRC 57C9B08F
Accurately ripped (confidence 1) [B1AA5CEE] (AR v2)
Copy OK

Track 19

Filename D:\_EAC\Charlie Parker - Bird, The Complete Charlie Parker On Verve (2005) [FLAC] {10CD}\CD04\19 - Leap Frog (tk 2 inc).wav

Peak level 83.3 %
Extraction speed 3.2 X
Track quality 100.0 %
Test CRC 51DDD92B
Copy CRC 51DDD92B
Accurately ripped (confidence 1) [48444A1D] (AR v2)
Copy OK

Track 20

Filename D:\_EAC\Charlie Parker - Bird, The Complete Charlie Parker On Verve (2005) [FLAC] {10CD}\CD04\20 - Leap Frog (tk 3 inc).wav

Peak level 79.3 %
Extraction speed 5.2 X
Track quality 100.0 %
Test CRC 6FCF7BBC
Copy CRC 6FCF7BBC
Accurately ripped (confidence 1) [1DD4CD81] (AR v2)
Copy OK

Track 21

Filename D:\_EAC\Charlie Parker - Bird, The Complete Charlie Parker On Verve (2005) [FLAC] {10CD}\CD04\21 - Leap Frog (tk 4 inc).wav

Peak level 100.0 %
Extraction speed 1.5 X
Track quality 99.4 %
Test CRC 9ED4FB0D
Copy CRC 9ED4FB0D
Accurately ripped (confidence 1) [70D776E9] (AR v2)
Copy OK

Track 22

Filename D:\_EAC\Charlie Parker - Bird, The Complete Charlie Parker On Verve (2005) [FLAC] {10CD}\CD04\22 - Leap Frog (tk 5 cpt).wav

Peak level 100.0 %
Extraction speed 6.3 X
Track quality 99.9 %
Test CRC FFE559DA
Copy CRC FFE559DA
Accurately ripped (confidence 1) [BBB2D00D] (AR v2)
Copy OK

Track 23

Filename D:\_EAC\Charlie Parker - Bird, The Complete Charlie Parker On Verve (2005) [FLAC] {10CD}\CD04\23 - Leap Frog (tk 6 inc).wav

Peak level 91.9 %
Extraction speed 1.9 X
Track quality 99.5 %
Test CRC 743DF086
Copy CRC 743DF086
Accurately ripped (confidence 1) [648190F7] (AR v2)
Copy OK

Track 24

Filename D:\_EAC\Charlie Parker - Bird, The Complete Charlie Parker On Verve (2005) [FLAC] {10CD}\CD04\24 - Leap Frog (tk 7 inc).wav

Peak level 87.7 %
Extraction speed 2.6 X
Track quality 100.0 %
Test CRC 2F288DD2
Copy CRC 2F288DD2
Accurately ripped (confidence 1) [720B31D1] (AR v2)
Copy OK

Track 25

Filename D:\_EAC\Charlie Parker - Bird, The Complete Charlie Parker On Verve (2005) [FLAC] {10CD}\CD04\25 - Leap Frog (tk 8 [tk 4] alt).wav

Peak level 71.2 %
Extraction speed 7.6 X
Track quality 100.0 %
Test CRC 8A9B62F3
Copy CRC 8A9B62F3
Accurately ripped (confidence 1) [B6F53848] (AR v2)
Copy OK

Track 26

Filename D:\_EAC\Charlie Parker - Bird, The Complete Charlie Parker On Verve (2005) [FLAC] {10CD}\CD04\26 - Leap Frog (tk 9 cpt).wav

Peak level 90.2 %
Extraction speed 5.9 X
Track quality 99.9 %
Test CRC DF935748
Copy CRC DF935748
Accurately ripped (confidence 1) [EC505714] (AR v2)
Copy OK

Track 27

Filename D:\_EAC\Charlie Parker - Bird, The Complete Charlie Parker On Verve (2005) [FLAC] {10CD}\CD04\27 - Leap Frog (tk 10 inc).wav

Peak level 74.9 %
Extraction speed 5.8 X
Track quality 100.0 %
Test CRC 31AEEB91
Copy CRC 31AEEB91
Accurately ripped (confidence 1) [90E85CBB] (AR v2)
Copy OK

Track 28

Filename D:\_EAC\Charlie Parker - Bird, The Complete Charlie Parker On Verve (2005) [FLAC] {10CD}\CD04\28 - Leap Frog (tk 11 [tk 6] mst).wav

Peak level 95.1 %
Extraction speed 8.5 X
Track quality 100.0 %
Test CRC AF9F0F71
Copy CRC AF9F0F71
Accurately ripped (confidence 1) [DE59DC99] (AR v2)
Copy OK

Track 29

Filename D:\_EAC\Charlie Parker - Bird, The Complete Charlie Parker On Verve (2005) [FLAC] {10CD}\CD04\29 - Relaxing With Lee (tk 1 inc).wav

Peak level 80.1 %
Extraction speed 5.1 X
Track quality 100.0 %
Test CRC B268F3AB
Copy CRC B268F3AB
Accurately ripped (confidence 1) [F1AA0796] (AR v2)
Copy OK

Track 30

Filename D:\_EAC\Charlie Parker - Bird, The Complete Charlie Parker On Verve (2005) [FLAC] {10CD}\CD04\30 - Relaxing With Lee (tk 2 inc).wav

Peak level 80.5 %
Extraction speed 6.9 X
Track quality 100.0 %
Test CRC A2E08A1A
Copy CRC A2E08A1A
Accurately ripped (confidence 1) [90674BAB] (AR v2)
Copy OK

Track 31

Filename D:\_EAC\Charlie Parker - Bird, The Complete Charlie Parker On Verve (2005) [FLAC] {10CD}\CD04\31 - Relaxing With Lee (tk 3 fs).wav

Peak level 3.8 %
Extraction speed 2.2 X
Track quality 100.0 %
Test CRC ECDE8E38
Copy CRC ECDE8E38
Accurately ripped (confidence 1) [9CFD1333] (AR v2)
Copy OK

Track 32

Filename D:\_EAC\Charlie Parker - Bird, The Complete Charlie Parker On Verve (2005) [FLAC] {10CD}\CD04\32 - Relaxing With Lee (tk 4 [tk 2] alt - LP).wav

Peak level 87.6 %
Extraction speed 9.4 X
Track quality 100.0 %
Test CRC 3A38D764
Copy CRC 3A38D764
Accurately ripped (confidence 1) [38309A61] (AR v2)
Copy OK

Track 33

Filename D:\_EAC\Charlie Parker - Bird, The Complete Charlie Parker On Verve (2005) [FLAC] {10CD}\CD04\33 - Relaxing With Lee (tk 5 inc).wav

Peak level 59.7 %
Extraction speed 4.6 X
Track quality 100.0 %
Test CRC CF6D5A0A
Copy CRC CF6D5A0A
Accurately ripped (confidence 1) [F7E2CA11] (AR v2)
Copy OK

Track 34

Filename D:\_EAC\Charlie Parker - Bird, The Complete Charlie Parker On Verve (2005) [FLAC] {10CD}\CD04\34 - Relaxing With Lee (tk 6 [tk 3] mst).wav

Peak level 83.2 %
Extraction speed 6.8 X
Track quality 99.9 %
Test CRC 61EE6B13
Copy CRC 61EE6B13
Accurately ripped (confidence 1) [1F61D038] (AR v2)
Copy OK


33 track(s) accurately ripped
1 track(s) not present in the AccurateRip database

Some tracks could not be verified as accurate

No errors occurred

End of status report

–– CUETools DB Plugin V2.1.6

[CTDB TOCID: 83CW_gUwt78sESe4DzXd_tc6gX0-] found
Submit result: 83CW_gUwt78sESe4DzXd_tc6gX0- has been uploaded
Track | CTDB Status
1 | (13/13) Accurately ripped
2 | (13/13) Accurately ripped
3 | (13/13) Accurately ripped
4 | (13/13) Accurately ripped
5 | (13/13) Accurately ripped
6 | (13/13) Accurately ripped
7 | (13/13) Accurately ripped
8 | (13/13) Accurately ripped
9 | (13/13) Accurately ripped
10 | (13/13) Accurately ripped
11 | (13/13) Accurately ripped
12 | (13/13) Accurately ripped
13 | (13/13) Accurately ripped
14 | (13/13) Accurately ripped
15 | (13/13) Accurately ripped
16 | (13/13) Accurately ripped
17 | (13/13) Accurately ripped
18 | (13/13) Accurately ripped
19 | (13/13) Accurately ripped
20 | (13/13) Accurately ripped
21 | (13/13) Accurately ripped
22 | (13/13) Accurately ripped
23 | (13/13) Accurately ripped
24 | (13/13) Accurately ripped
25 | (13/13) Accurately ripped
26 | (13/13) Accurately ripped
27 | (13/13) Accurately ripped
28 | (13/13) Accurately ripped
29 | (13/13) Accurately ripped
30 | (13/13) Accurately ripped
31 | (13/13) Accurately ripped
32 | (13/13) Accurately ripped
33 | (13/13) Accurately ripped
34 | (13/13) Accurately ripped


==== Log checksum E87F5EDD416FB7282AE19553F14A70E3F5BFF3910481CD22F834540C2990BF76 ====
Exact Audio Copy V1.3 from 2. September 2016

EAC extraction logfile from 16. July 2018, 17:01

Charlie Parker / Bird, The Complete Charlie Parker On Verve (CD5)

Used drive : ATAPI iHAS122 F Adapter: 1 ID: 2

Read mode : Secure
Utilize accurate stream : Yes
Defeat audio cache : Yes
Make use of C2 pointers : No

Read offset correction : 6
Overread into Lead-In and Lead-Out : No
Fill up missing offset samples with silence : Yes
Delete leading and trailing silent blocks : No
Null samples used in CRC calculations : Yes
Used interface : Native Win32 interface for Win NT & 2000
Gap handling : Appended to previous track

Used output format : User Defined Encoder
Selected bitrate : 1024 kBit/s
Quality : High
Add ID3 tag : No
Command line compressor : C:\Program Files (x86)\Exact Audio Copy_v1.3\Flac\flac.exe
Additional command line options : -8 -V -T "ARTIST=%artist%" -T "TITLE=%title%" -T "ALBUM=%albumtitle%" -T "DATE=%year%" -T "TRACKNUMBER=%tracknr%" -T "TOTALTRACKS=%numtracks%" -T "GENRE=%genre%" -T "ALBUMARTIST=%albumartist%" -T "ALBUM ARTIST=%albumartist%" -T "COMMENT=EAC Secure Mode, Test & Copy, AccurateRip, FLAC -8" %source%


TOC of the extracted CD

Track | Start | Length | Start sector | End sector
––––––––––––––––––––––––––––-
1 | 0:00.00 | 3:20.72 | 0 | 15071
2 | 3:20.72 | 3:07.65 | 15072 | 29161
3 | 6:28.62 | 2:59.00 | 29162 | 42586
4 | 9:27.62 | 2:58.50 | 42587 | 55986
5 | 12:26.37 | 3:40.25 | 55987 | 72511
6 | 16:06.62 | 3:19.03 | 72512 | 87439
7 | 19:25.65 | 3:31.17 | 87440 | 103281
8 | 22:57.07 | 3:34.73 | 103282 | 119404
9 | 26:32.05 | 3:29.45 | 119405 | 135124
10 | 30:01.50 | 3:11.17 | 135125 | 149466
11 | 33:12.67 | 0:12.30 | 149467 | 150396
12 | 33:25.22 | 3:04.18 | 150397 | 164214
13 | 36:29.40 | 2:54.22 | 164215 | 177286
14 | 39:23.62 | 3:11.70 | 177287 | 191681
15 | 42:35.57 | 2:48.43 | 191682 | 204324
16 | 45:24.25 | 2:24.02 | 204325 | 215126
17 | 47:48.27 | 3:13.23 | 215127 | 229624
18 | 51:01.50 | 1:35.65 | 229625 | 236814
19 | 52:37.40 | 2:57.47 | 236815 | 250136
20 | 55:35.12 | 17:11.40 | 250137 | 327501


Track 1

Filename D:\_EAC\Charlie Parker - Bird, The Complete Charlie Parker On Verve (2005) [FLAC] {10CD}\CD05\01 - Dancing In The Dark.wav

Pre-gap length 0:00:02.00

Peak level 79.5 %
Extraction speed 4.6 X
Track quality 100.0 %
Test CRC 57298A5F
Copy CRC 57298A5F
Accurately ripped (confidence 1) [7148F299] (AR v2)
Copy OK

Track 2

Filename D:\_EAC\Charlie Parker - Bird, The Complete Charlie Parker On Verve (2005) [FLAC] {10CD}\CD05\02 - Out Of Nowhere.wav

Peak level 77.7 %
Extraction speed 3.9 X
Track quality 99.9 %
Test CRC EA6F8E64
Copy CRC EA6F8E64
Accurately ripped (confidence 1) [D1CF6885] (AR v2)
Copy OK

Track 3

Filename D:\_EAC\Charlie Parker - Bird, The Complete Charlie Parker On Verve (2005) [FLAC] {10CD}\CD05\03 - Laura (tk 1 cpt).wav

Peak level 81.0 %
Extraction speed 5.2 X
Track quality 100.0 %
Test CRC 1B9F8C4B
Copy CRC 1B9F8C4B
Accurately ripped (confidence 1) [9BCD7A9C] (AR v2)
Copy OK

Track 4

Filename D:\_EAC\Charlie Parker - Bird, The Complete Charlie Parker On Verve (2005) [FLAC] {10CD}\CD05\04 - Laura (tk 2 mst).wav

Peak level 92.4 %
Extraction speed 5.4 X
Track quality 100.0 %
Test CRC CC4BD152
Copy CRC CC4BD152
Accurately ripped (confidence 1) [6A8C0F79] (AR v2)
Copy OK

Track 5

Filename D:\_EAC\Charlie Parker - Bird, The Complete Charlie Parker On Verve (2005) [FLAC] {10CD}\CD05\05 - East Of The Sun.wav

Peak level 80.1 %
Extraction speed 5.9 X
Track quality 100.0 %
Test CRC A64DD9F1
Copy CRC A64DD9F1
Accurately ripped (confidence 1) [291ED414] (AR v2)
Copy OK

Track 6

Filename D:\_EAC\Charlie Parker - Bird, The Complete Charlie Parker On Verve (2005) [FLAC] {10CD}\CD05\06 - They Can't Take That Away From Me.wav

Peak level 75.1 %
Extraction speed 6.1 X
Track quality 100.0 %
Test CRC 92D5C286
Copy CRC 92D5C286
Accurately ripped (confidence 1) [614067FE] (AR v2)
Copy OK

Track 7

Filename D:\_EAC\Charlie Parker - Bird, The Complete Charlie Parker On Verve (2005) [FLAC] {10CD}\CD05\07 - Easy To Love.wav

Peak level 78.0 %
Extraction speed 6.5 X
Track quality 100.0 %
Test CRC 57C38BFC
Copy CRC 57C38BFC
Accurately ripped (confidence 1) [BBED7CD8] (AR v2)
Copy OK

Track 8

Filename D:\_EAC\Charlie Parker - Bird, The Complete Charlie Parker On Verve (2005) [FLAC] {10CD}\CD05\08 - I'm In The Mood For Love (tk 2 mst).wav

Peak level 74.1 %
Extraction speed 6.7 X
Track quality 100.0 %
Test CRC 22BE6CDE
Copy CRC 22BE6CDE
Accurately ripped (confidence 1) [5C80EFC0] (AR v2)
Copy OK

Track 9

Filename D:\_EAC\Charlie Parker - Bird, The Complete Charlie Parker On Verve (2005) [FLAC] {10CD}\CD05\09 - I'm In The Mood For Love (tk 3 alt).wav

Peak level 100.0 %
Extraction speed 7.0 X
Track quality 100.0 %
Test CRC 8AED80C5
Copy CRC 8AED80C5
Accurately ripped (confidence 1) [8E83B466] (AR v2)
Copy OK

Track 10

Filename D:\_EAC\Charlie Parker - Bird, The Complete Charlie Parker On Verve (2005) [FLAC] {10CD}\CD05\10 - I'll Remember April (tk 1 cpt).wav

Peak level 100.0 %
Extraction speed 5.6 X
Track quality 99.9 %
Test CRC 13AFB5D6
Copy CRC 13AFB5D6
Accurately ripped (confidence 1) [2D912D56] (AR v2)
Copy OK

Track 11

Filename D:\_EAC\Charlie Parker - Bird, The Complete Charlie Parker On Verve (2005) [FLAC] {10CD}\CD05\11 - I'll Remember April (tk 2 fs).wav

Peak level 40.3 %
Extraction speed 2.1 X
Track quality 100.0 %
Test CRC 42D50404
Copy CRC 42D50404
Accurately ripped (confidence 1) [E0FC1D91] (AR v2)
Copy OK

Track 12

Filename D:\_EAC\Charlie Parker - Bird, The Complete Charlie Parker On Verve (2005) [FLAC] {10CD}\CD05\12 - I'll Remember April (tk 3 [tk 2] mst).wav

Peak level 100.0 %
Extraction speed 5.8 X
Track quality 99.9 %
Test CRC 8DAC7B57
Copy CRC 8DAC7B57
Accurately ripped (confidence 1) [B98AA5B2] (AR v2)
Copy OK

Track 13

Filename D:\_EAC\Charlie Parker - Bird, The Complete Charlie Parker On Verve (2005) [FLAC] {10CD}\CD05\13 - What Is This Thing Called Love.wav

Peak level 100.0 %
Extraction speed 5.7 X
Track quality 99.9 %
Test CRC 5C9E7538
Copy CRC 5C9E7538
Accurately ripped (confidence 1) [D07E01C6] (AR v2)
Copy OK

Track 14

Filename D:\_EAC\Charlie Parker - Bird, The Complete Charlie Parker On Verve (2005) [FLAC] {10CD}\CD05\14 - April In Paris.wav

Peak level 100.0 %
Extraction speed 7.6 X
Track quality 100.0 %
Test CRC 3CF01E96
Copy CRC 3CF01E96
Accurately ripped (confidence 1) [9A2DE949] (AR v2)
Copy OK

Track 15

Filename D:\_EAC\Charlie Parker - Bird, The Complete Charlie Parker On Verve (2005) [FLAC] {10CD}\CD05\15 - Repetition.wav

Peak level 87.8 %
Extraction speed 7.6 X
Track quality 100.0 %
Test CRC 4090EE90
Copy CRC 4090EE90
Accurately ripped (confidence 1) [0D3BB002] (AR v2)
Copy OK

Track 16

Filename D:\_EAC\Charlie Parker - Bird, The Complete Charlie Parker On Verve (2005) [FLAC] {10CD}\CD05\16 - Easy To Love (live at Carnegie Hall).wav

Peak level 87.4 %
Extraction speed 7.6 X
Track quality 100.0 %
Test CRC F6DC0012
Copy CRC F6DC0012
Accurately ripped (confidence 1) [6736F79B] (AR v2)
Copy OK

Track 17

Filename D:\_EAC\Charlie Parker - Bird, The Complete Charlie Parker On Verve (2005) [FLAC] {10CD}\CD05\17 - Rocker.wav

Peak level 87.5 %
Extraction speed 8.1 X
Track quality 100.0 %
Test CRC FD895303
Copy CRC FD895303
Accurately ripped (confidence 1) [DFB7C5F8] (AR v2)
Copy OK

Track 18

Filename D:\_EAC\Charlie Parker - Bird, The Complete Charlie Parker On Verve (2005) [FLAC] {10CD}\CD05\18 - Celebrity [with Buddy Rich].wav

Peak level 100.0 %
Extraction speed 6.9 X
Track quality 100.0 %
Test CRC A363AFCA
Copy CRC A363AFCA
Accurately ripped (confidence 1) [4B7FE85E] (AR v2)
Copy OK

Track 19

Filename D:\_EAC\Charlie Parker - Bird, The Complete Charlie Parker On Verve (2005) [FLAC] {10CD}\CD05\19 - Ballade [with Coleman Hawkins].wav

Peak level 90.6 %
Extraction speed 5.9 X
Track quality 99.9 %
Test CRC CF3D06C4
Copy CRC CF3D06C4
Accurately ripped (confidence 1) [9A0F3A8C] (AR v2)
Copy OK

Track 20

Filename D:\_EAC\Charlie Parker - Bird, The Complete Charlie Parker On Verve (2005) [FLAC] {10CD}\CD05\20 - Afro-Cuban Jazz Suite.wav

Peak level 100.0 %
Extraction speed 8.1 X
Track quality 99.9 %
Test CRC DA283389
Copy CRC DA283389
Accurately ripped (confidence 1) [C646E449] (AR v2)
Copy OK


All tracks accurately ripped

No errors occurred

End of status report

–– CUETools DB Plugin V2.1.6

[CTDB TOCID: gZRUZHqdgcxoT6cVyow3xiXIMUw-] found
Submit result: gZRUZHqdgcxoT6cVyow3xiXIMUw- has been uploaded
Track | CTDB Status
1 | (16/16) Accurately ripped
2 | (16/16) Accurately ripped
3 | (16/16) Accurately ripped
4 | (16/16) Accurately ripped
5 | (16/16) Accurately ripped
6 | (16/16) Accurately ripped
7 | (16/16) Accurately ripped
8 | (16/16) Accurately ripped
9 | (16/16) Accurately ripped
10 | (16/16) Accurately ripped
11 | (16/16) Accurately ripped
12 | (16/16) Accurately ripped
13 | (16/16) Accurately ripped
14 | (16/16) Accurately ripped
15 | (16/16) Accurately ripped
16 | (16/16) Accurately ripped
17 | (16/16) Accurately ripped
18 | (16/16) Accurately ripped
19 | (16/16) Accurately ripped
20 | (16/16) Accurately ripped


==== Log checksum D2F435FAF4DB2530AA85F06234CADBC861887705EB80F473212DF1CB76CCE807 ====
Exact Audio Copy V1.3 from 2. September 2016

EAC extraction logfile from 16. July 2018, 20:54

Charlie Parker / Bird, The Complete Charlie Parker On Verve (CD6)

Used drive : ATAPI iHAS122 F Adapter: 1 ID: 2

Read mode : Secure
Utilize accurate stream : Yes
Defeat audio cache : Yes
Make use of C2 pointers : No

Read offset correction : 6
Overread into Lead-In and Lead-Out : No
Fill up missing offset samples with silence : Yes
Delete leading and trailing silent blocks : No
Null samples used in CRC calculations : Yes
Used interface : Native Win32 interface for Win NT & 2000
Gap handling : Appended to previous track

Used output format : User Defined Encoder
Selected bitrate : 1024 kBit/s
Quality : High
Add ID3 tag : No
Command line compressor : C:\Program Files (x86)\Exact Audio Copy_v1.3\Flac\flac.exe
Additional command line options : -8 -V -T "ARTIST=%artist%" -T "TITLE=%title%" -T "ALBUM=%albumtitle%" -T "DATE=%year%" -T "TRACKNUMBER=%tracknr%" -T "TOTALTRACKS=%numtracks%" -T "GENRE=%genre%" -T "ALBUMARTIST=%albumartist%" -T "ALBUM ARTIST=%albumartist%" -T "COMMENT=EAC Secure Mode, Test & Copy, AccurateRip, FLAC -8" %source%


TOC of the extracted CD

Track | Start | Length | Start sector | End sector
––––––––––––––––––––––––––––-
1 | 0:00.00 | 2:40.62 | 0 | 12061
2 | 2:40.62 | 2:45.03 | 12062 | 24439
3 | 5:25.65 | 3:10.67 | 24440 | 38756
4 | 8:36.57 | 3:08.65 | 38757 | 52921
5 | 11:45.47 | 3:26.25 | 52922 | 68396
6 | 15:11.72 | 3:36.55 | 68397 | 84651
7 | 18:48.52 | 3:05.55 | 84652 | 98581
8 | 21:54.32 | 2:42.50 | 98582 | 110781
9 | 24:37.07 | 2:45.73 | 110782 | 123229
10 | 27:23.05 | 2:51.42 | 123230 | 136096
11 | 30:14.47 | 3:00.58 | 136097 | 149654
12 | 33:15.30 | 3:00.32 | 149655 | 163186
13 | 36:15.62 | 3:07.35 | 163187 | 177246
14 | 39:23.22 | 2:48.05 | 177247 | 189851
15 | 42:11.27 | 2:40.20 | 189852 | 201871
16 | 44:51.47 | 3:15.60 | 201872 | 216556
17 | 48:07.32 | 3:12.25 | 216557 | 230981
18 | 51:19.57 | 2:37.63 | 230982 | 242819
19 | 53:57.45 | 2:48.22 | 242820 | 255441
20 | 56:45.67 | 3:21.40 | 255442 | 270556


Track 1

Filename D:\_EAC\Charlie Parker - Bird, The Complete Charlie Parker On Verve (2005) [FLAC] {10CD}\CD06\01 - Au Privave (tk 2 alt - LP).wav

Pre-gap length 0:00:02.00

Peak level 78.2 %
Extraction speed 4.4 X
Track quality 100.0 %
Test CRC 47C7A6A2
Copy CRC 47C7A6A2
Accurately ripped (confidence 1) [13092371] (AR v2)
Copy OK

Track 2

Filename D:\_EAC\Charlie Parker - Bird, The Complete Charlie Parker On Verve (2005) [FLAC] {10CD}\CD06\02 - Au Privave (tk 3 mst).wav

Peak level 98.3 %
Extraction speed 4.7 X
Track quality 100.0 %
Test CRC 4DE4A7D0
Copy CRC 4DE4A7D0
Accurately ripped (confidence 1) [789C442A] (AR v2)
Copy OK

Track 3

Filename D:\_EAC\Charlie Parker - Bird, The Complete Charlie Parker On Verve (2005) [FLAC] {10CD}\CD06\03 - She Rote (tk 3 alt - LP).wav

Peak level 100.0 %
Extraction speed 4.1 X
Track quality 99.9 %
Test CRC 822FCC6D
Copy CRC 822FCC6D
Accurately ripped (confidence 1) [730946EF] (AR v2)
Copy OK

Track 4

Filename D:\_EAC\Charlie Parker - Bird, The Complete Charlie Parker On Verve (2005) [FLAC] {10CD}\CD06\04 - She Rote (tk 5 mst).wav

Peak level 85.3 %
Extraction speed 4.4 X
Track quality 99.9 %
Test CRC 4755E3EA
Copy CRC 4755E3EA
Accurately ripped (confidence 1) [9B78C3E0] (AR v2)
Copy OK

Track 5

Filename D:\_EAC\Charlie Parker - Bird, The Complete Charlie Parker On Verve (2005) [FLAC] {10CD}\CD06\05 - K.C. Blues.wav

Peak level 100.0 %
Extraction speed 5.9 X
Track quality 100.0 %
Test CRC 5AB209DE
Copy CRC 5AB209DE
Accurately ripped (confidence 1) [24C30728] (AR v2)
Copy OK

Track 6

Filename D:\_EAC\Charlie Parker - Bird, The Complete Charlie Parker On Verve (2005) [FLAC] {10CD}\CD06\06 - Star Eyes.wav

Peak level 99.0 %
Extraction speed 5.6 X
Track quality 100.0 %
Test CRC 4596652C
Copy CRC 4596652C
Accurately ripped (confidence 1) [41EC818B] (AR v2)
Copy OK

Track 7

Filename D:\_EAC\Charlie Parker - Bird, The Complete Charlie Parker On Verve (2005) [FLAC] {10CD}\CD06\07 - My Little Suede Shoes.wav

Peak level 82.3 %
Extraction speed 6.3 X
Track quality 100.0 %
Test CRC BD5177E8
Copy CRC BD5177E8
Accurately ripped (confidence 1) [5B83600C] (AR v2)
Copy OK

Track 8

Filename D:\_EAC\Charlie Parker - Bird, The Complete Charlie Parker On Verve (2005) [FLAC] {10CD}\CD06\08 - Un Poquito De Tu Amor.wav

Peak level 77.8 %
Extraction speed 4.8 X
Track quality 99.9 %
Test CRC 21EC9BCF
Copy CRC 21EC9BCF
Accurately ripped (confidence 1) [421973C0] (AR v2)
Copy OK

Track 9

Filename D:\_EAC\Charlie Parker - Bird, The Complete Charlie Parker On Verve (2005) [FLAC] {10CD}\CD06\09 - Tico Tico.wav

Peak level 100.0 %
Extraction speed 5.1 X
Track quality 99.9 %
Test CRC 14890751
Copy CRC 14890751
Accurately ripped (confidence 1) [2ECEEB65] (AR v2)
Copy OK

Track 10

Filename D:\_EAC\Charlie Parker - Bird, The Complete Charlie Parker On Verve (2005) [FLAC] {10CD}\CD06\10 - Fiesta.wav

Peak level 98.5 %
Extraction speed 6.7 X
Track quality 100.0 %
Test CRC 2F6A8687
Copy CRC 2F6A8687
Accurately ripped (confidence 1) [8844C152] (AR v2)
Copy OK

Track 11

Filename D:\_EAC\Charlie Parker - Bird, The Complete Charlie Parker On Verve (2005) [FLAC] {10CD}\CD06\11 - Why Do I Love You_ (tk 2 alt - LP).wav

Peak level 82.4 %
Extraction speed 7.0 X
Track quality 100.0 %
Test CRC EF6F1277
Copy CRC EF6F1277
Accurately ripped (confidence 1) [7034634D] (AR v2)
Copy OK

Track 12

Filename D:\_EAC\Charlie Parker - Bird, The Complete Charlie Parker On Verve (2005) [FLAC] {10CD}\CD06\12 - Why Do I Love You_ (tk 6 alt).wav

Peak level 92.3 %
Extraction speed 7.2 X
Track quality 100.0 %
Test CRC FDA5AB40
Copy CRC FDA5AB40
Accurately ripped (confidence 1) [D8BE671F] (AR v2)
Copy OK

Track 13

Filename D:\_EAC\Charlie Parker - Bird, The Complete Charlie Parker On Verve (2005) [FLAC] {10CD}\CD06\13 - Why Do I Love You_ (tk 7 mst).wav

Peak level 98.6 %
Extraction speed 7.3 X
Track quality 100.0 %
Test CRC A4F5BF1C
Copy CRC A4F5BF1C
Accurately ripped (confidence 1) [E1EEF0EF] (AR v2)
Copy OK

Track 14

Filename D:\_EAC\Charlie Parker - Bird, The Complete Charlie Parker On Verve (2005) [FLAC] {10CD}\CD06\14 - Blues For Alice.wav

Peak level 100.0 %
Extraction speed 7.4 X
Track quality 100.0 %
Test CRC 19BF8298
Copy CRC 19BF8298
Accurately ripped (confidence 1) [DC1FDBB6] (AR v2)
Copy OK

Track 15

Filename D:\_EAC\Charlie Parker - Bird, The Complete Charlie Parker On Verve (2005) [FLAC] {10CD}\CD06\15 - Si Si.wav

Pre-gap length 0:00:00.01

Peak level 95.4 %
Extraction speed 7.3 X
Track quality 100.0 %
Test CRC 3F3A8E2F
Copy CRC 3F3A8E2F
Accurately ripped (confidence 1) [39651193] (AR v2)
Copy OK

Track 16

Filename D:\_EAC\Charlie Parker - Bird, The Complete Charlie Parker On Verve (2005) [FLAC] {10CD}\CD06\16 - Swedish Schnapps (tk 3 alt - LP).wav

Peak level 92.6 %
Extraction speed 7.8 X
Track quality 100.0 %
Test CRC 47D6F717
Copy CRC 47D6F717
Accurately ripped (confidence 1) [996312E8] (AR v2)
Copy OK

Track 17

Filename D:\_EAC\Charlie Parker - Bird, The Complete Charlie Parker On Verve (2005) [FLAC] {10CD}\CD06\17 - Swedish Schnapps (tk 4 mst).wav

Peak level 100.0 %
Extraction speed 8.2 X
Track quality 100.0 %
Test CRC 078732CC
Copy CRC 078732CC
Accurately ripped (confidence 1) [1F8F2C4F] (AR v2)
Copy OK

Track 18

Filename D:\_EAC\Charlie Parker - Bird, The Complete Charlie Parker On Verve (2005) [FLAC] {10CD}\CD06\18 - Back Home Blues (tk 1 alt - LP).wav

Peak level 93.8 %
Extraction speed 8.0 X
Track quality 100.0 %
Test CRC 7D044323
Copy CRC 7D044323
Accurately ripped (confidence 1) [46739052] (AR v2)
Copy OK

Track 19

Filename D:\_EAC\Charlie Parker - Bird, The Complete Charlie Parker On Verve (2005) [FLAC] {10CD}\CD06\19 - Back Home Blues (tk 2 mst).wav

Peak level 82.0 %
Extraction speed 6.6 X
Track quality 99.9 %
Test CRC 354BC03D
Copy CRC 354BC03D
Accurately ripped (confidence 1) [1BF9FF6D] (AR v2)
Copy OK

Track 20

Filename D:\_EAC\Charlie Parker - Bird, The Complete Charlie Parker On Verve (2005) [FLAC] {10CD}\CD06\20 - Loverman.wav

Peak level 100.0 %
Extraction speed 6.9 X
Track quality 99.9 %
Test CRC 57EBC3B7
Copy CRC 57EBC3B7
Accurately ripped (confidence 1) [B261A608] (AR v2)
Copy OK


All tracks accurately ripped

No errors occurred

End of status report

–– CUETools DB Plugin V2.1.6

[CTDB TOCID: 4iBYBPbhknkr__GXx2.bd205GC4-] found
Submit result: 4iBYBPbhknkr__GXx2.bd205GC4- has been uploaded
Track | CTDB Status
1 | (15/15) Accurately ripped
2 | (15/15) Accurately ripped
3 | (15/15) Accurately ripped
4 | (15/15) Accurately ripped
5 | (15/15) Accurately ripped
6 | (15/15) Accurately ripped
7 | (15/15) Accurately ripped
8 | (15/15) Accurately ripped
9 | (15/15) Accurately ripped
10 | (15/15) Accurately ripped
11 | (15/15) Accurately ripped
12 | (15/15) Accurately ripped
13 | (15/15) Accurately ripped
14 | (15/15) Accurately ripped
15 | (15/15) Accurately ripped
16 | (15/15) Accurately ripped
17 | (15/15) Accurately ripped
18 | (15/15) Accurately ripped
19 | (15/15) Accurately ripped
20 | (15/15) Accurately ripped


==== Log checksum 5D0C89D69B8B4E122EC66E3CF25B1FD933509739FD3A63B9BF46E3CEFC24DF02 ====
Exact Audio Copy V1.3 from 2. September 2016

EAC extraction logfile from 16. July 2018, 21:52

Charlie Parker / Bird, The Complete Charlie Parker On Verve (CD7)

Used drive : ATAPI iHAS122 F Adapter: 1 ID: 2

Read mode : Secure
Utilize accurate stream : Yes
Defeat audio cache : Yes
Make use of C2 pointers : No

Read offset correction : 6
Overread into Lead-In and Lead-Out : No
Fill up missing offset samples with silence : Yes
Delete leading and trailing silent blocks : No
Null samples used in CRC calculations : Yes
Used interface : Native Win32 interface for Win NT & 2000
Gap handling : Appended to previous track

Used output format : User Defined Encoder
Selected bitrate : 1024 kBit/s
Quality : High
Add ID3 tag : No
Command line compressor : C:\Program Files (x86)\Exact Audio Copy_v1.3\Flac\flac.exe
Additional command line options : -8 -V -T "ARTIST=%artist%" -T "TITLE=%title%" -T "ALBUM=%albumtitle%" -T "DATE=%year%" -T "TRACKNUMBER=%tracknr%" -T "TOTALTRACKS=%numtracks%" -T "GENRE=%genre%" -T "ALBUMARTIST=%albumartist%" -T "ALBUM ARTIST=%albumartist%" -T "COMMENT=EAC Secure Mode, Test & Copy, AccurateRip, FLAC -8" %source%


TOC of the extracted CD

Track | Start | Length | Start sector | End sector
––––––––––––––––––––––––––––-
1 | 0:00.00 | 3:33.10 | 0 | 15984
2 | 3:33.10 | 3:08.55 | 15985 | 30139
3 | 6:41.65 | 3:30.67 | 30140 | 45956
4 | 10:12.57 | 2:58.15 | 45957 | 59321
5 | 13:10.72 | 2:52.28 | 59322 | 72249
6 | 16:03.25 | 3:25.57 | 72250 | 87681
7 | 19:29.07 | 0:48.35 | 87682 | 91316
8 | 20:17.42 | 0:12.15 | 91317 | 92231
9 | 20:29.57 | 2:45.15 | 92232 | 104621
10 | 23:14.72 | 2:12.23 | 104622 | 114544
11 | 25:27.20 | 2:46.60 | 114545 | 127054
12 | 28:14.05 | 0:06.05 | 127055 | 127509
13 | 28:20.10 | 2:45.65 | 127510 | 139949
14 | 31:06.00 | 3:14.45 | 139950 | 154544
15 | 34:20.45 | 2:41.52 | 154545 | 166671
16 | 37:02.22 | 2:52.53 | 166672 | 179624
17 | 39:55.00 | 2:35.62 | 179625 | 191311
18 | 42:30.62 | 3:10.10 | 191312 | 205571
19 | 45:40.72 | 2:36.48 | 205572 | 217319


Track 1

Filename D:\_EAC\Charlie Parker - Bird, The Complete Charlie Parker On Verve (2005) [FLAC] {10CD}\CD07\01 - Temptation.wav

Pre-gap length 0:00:02.00

Peak level 82.7 %
Extraction speed 3.8 X
Track quality 99.9 %
Test CRC F94D0E00
Copy CRC F94D0E00
Accurately ripped (confidence 1) [F771932D] (AR v2)
Copy OK

Track 2

Filename D:\_EAC\Charlie Parker - Bird, The Complete Charlie Parker On Verve (2005) [FLAC] {10CD}\CD07\02 - Lover.wav

Peak level 90.1 %
Extraction speed 4.9 X
Track quality 100.0 %
Test CRC D223FECB
Copy CRC D223FECB
Accurately ripped (confidence 1) [CDAE21D7] (AR v2)
Copy OK

Track 3

Filename D:\_EAC\Charlie Parker - Bird, The Complete Charlie Parker On Verve (2005) [FLAC] {10CD}\CD07\03 - Autumn In New York.wav

Peak level 76.3 %
Extraction speed 5.3 X
Track quality 100.0 %
Test CRC 23550AEA
Copy CRC 23550AEA
Accurately ripped (confidence 1) [289AEC7D] (AR v2)
Copy OK

Track 4

Filename D:\_EAC\Charlie Parker - Bird, The Complete Charlie Parker On Verve (2005) [FLAC] {10CD}\CD07\04 - Stella By Starlight.wav

Peak level 74.1 %
Extraction speed 5.4 X
Track quality 100.0 %
Test CRC 4EA52DCC
Copy CRC 4EA52DCC
Accurately ripped (confidence 1) [01FF27F6] (AR v2)
Copy OK

Track 5

Filename D:\_EAC\Charlie Parker - Bird, The Complete Charlie Parker On Verve (2005) [FLAC] {10CD}\CD07\05 - Mama Inez.wav

Peak level 87.0 %
Extraction speed 5.8 X
Track quality 100.0 %
Test CRC F6DE0C6A
Copy CRC F6DE0C6A
Accurately ripped (confidence 1) [BAB5D3D4] (AR v2)
Copy OK

Track 6

Filename D:\_EAC\Charlie Parker - Bird, The Complete Charlie Parker On Verve (2005) [FLAC] {10CD}\CD07\06 - La Cucuracha (tk 1 cpt).wav

Peak level 100.0 %
Extraction speed 6.2 X
Track quality 100.0 %
Test CRC 67CA007D
Copy CRC 67CA007D
Accurately ripped (confidence 1) [5BB77158] (AR v2)
Copy OK

Track 7

Filename D:\_EAC\Charlie Parker - Bird, The Complete Charlie Parker On Verve (2005) [FLAC] {10CD}\CD07\07 - La Cucuracha (tk 2 inc).wav

Peak level 74.4 %
Extraction speed 2.5 X
Track quality 99.7 %
Test CRC E8D8FD0A
Copy CRC E8D8FD0A
Accurately ripped (confidence 1) [3B910523] (AR v2)
Copy OK

Track 8

Filename D:\_EAC\Charlie Parker - Bird, The Complete Charlie Parker On Verve (2005) [FLAC] {10CD}\CD07\08 - La Cucuracha (tk 3 fs).wav

Peak level 63.4 %
Extraction speed 1.7 X
Track quality 100.0 %
Test CRC 7DBEF84E
Copy CRC 7DBEF84E
Accurately ripped (confidence 1) [D3EC6F68] (AR v2)
Copy OK

Track 9

Filename D:\_EAC\Charlie Parker - Bird, The Complete Charlie Parker On Verve (2005) [FLAC] {10CD}\CD07\09 - La Cucuracha (tk 4 [tk 3] mst).wav

Peak level 93.4 %
Extraction speed 6.3 X
Track quality 100.0 %
Test CRC E64E6EC7
Copy CRC E64E6EC7
Accurately ripped (confidence 1) [61E5EC66] (AR v2)
Copy OK

Track 10

Filename D:\_EAC\Charlie Parker - Bird, The Complete Charlie Parker On Verve (2005) [FLAC] {10CD}\CD07\10 - Estrellita (tk 2 inc).wav

Peak level 72.3 %
Extraction speed 6.0 X
Track quality 100.0 %
Test CRC F0423C59
Copy CRC F0423C59
Accurately ripped (confidence 1) [231DCEA6] (AR v2)
Copy OK

Track 11

Filename D:\_EAC\Charlie Parker - Bird, The Complete Charlie Parker On Verve (2005) [FLAC] {10CD}\CD07\11 - Estrellita (tk 4 cpt).wav

Peak level 75.6 %
Extraction speed 6.1 X
Track quality 100.0 %
Test CRC D5224758
Copy CRC D5224758
Accurately ripped (confidence 1) [B2A64441] (AR v2)
Copy OK

Track 12

Filename D:\_EAC\Charlie Parker - Bird, The Complete Charlie Parker On Verve (2005) [FLAC] {10CD}\CD07\12 - Estrellita (tk 5 fs).wav

Peak level 40.1 %
Extraction speed 1.1 X
Track quality 100.0 %
Test CRC 1236E06D
Copy CRC 1236E06D
Track not present in AccurateRip database
Copy OK

Track 13

Filename D:\_EAC\Charlie Parker - Bird, The Complete Charlie Parker On Verve (2005) [FLAC] {10CD}\CD07\13 - Estrellita (tk 6 [tk 5] mst).wav

Peak level 64.3 %
Extraction speed 6.9 X
Track quality 100.0 %
Test CRC 7A49830F
Copy CRC 7A49830F
Accurately ripped (confidence 1) [903BD550] (AR v2)
Copy OK

Track 14

Filename D:\_EAC\Charlie Parker - Bird, The Complete Charlie Parker On Verve (2005) [FLAC] {10CD}\CD07\14 - Begin The Beguine.wav

Peak level 74.6 %
Extraction speed 7.2 X
Track quality 100.0 %
Test CRC 59B74051
Copy CRC 59B74051
Accurately ripped (confidence 1) [96F5EBCE] (AR v2)
Copy OK

Track 15

Filename D:\_EAC\Charlie Parker - Bird, The Complete Charlie Parker On Verve (2005) [FLAC] {10CD}\CD07\15 - La Paloma.wav

Peak level 76.6 %
Extraction speed 5.6 X
Track quality 99.9 %
Test CRC E03F01AC
Copy CRC E03F01AC
Accurately ripped (confidence 1) [E40FCFF0] (AR v2)
Copy OK

Track 16

Filename D:\_EAC\Charlie Parker - Bird, The Complete Charlie Parker On Verve (2005) [FLAC] {10CD}\CD07\16 - Night And Day.wav

Peak level 96.0 %
Extraction speed 7.4 X
Track quality 100.0 %
Test CRC 38FA950D
Copy CRC 38FA950D
Accurately ripped (confidence 1) [6F2467ED] (AR v2)
Copy OK

Track 17

Filename D:\_EAC\Charlie Parker - Bird, The Complete Charlie Parker On Verve (2005) [FLAC] {10CD}\CD07\17 - Almost Like Being In Love.wav

Peak level 79.9 %
Extraction speed 7.4 X
Track quality 100.0 %
Test CRC 9F7D1BFA
Copy CRC 9F7D1BFA
Accurately ripped (confidence 1) [21907D14] (AR v2)
Copy OK

Track 18

Filename D:\_EAC\Charlie Parker - Bird, The Complete Charlie Parker On Verve (2005) [FLAC] {10CD}\CD07\18 - I Can't Get Started.wav

Peak level 80.4 %
Extraction speed 7.8 X
Track quality 100.0 %
Test CRC C4768628
Copy CRC C4768628
Accurately ripped (confidence 1) [AA1BEB54] (AR v2)
Copy OK

Track 19

Filename D:\_EAC\Charlie Parker - Bird, The Complete Charlie Parker On Verve (2005) [FLAC] {10CD}\CD07\19 - What Is This Thing Called Love.wav

Peak level 82.3 %
Extraction speed 7.6 X
Track quality 100.0 %
Test CRC 0ED4FD6E
Copy CRC 0ED4FD6E
Accurately ripped (confidence 1) [EF7281F5] (AR v2)
Copy OK


18 track(s) accurately ripped
1 track(s) not present in the AccurateRip database

Some tracks could not be verified as accurate

No errors occurred

End of status report

–– CUETools DB Plugin V2.1.6

[CTDB TOCID: hULcDKhuRcFFcDBIE27nVPnSQfQ-] found
Submit result: hULcDKhuRcFFcDBIE27nVPnSQfQ- has been uploaded
Track | CTDB Status
1 | (13/13) Accurately ripped
2 | (13/13) Accurately ripped
3 | (13/13) Accurately ripped
4 | (13/13) Accurately ripped
5 | (13/13) Accurately ripped
6 | (13/13) Accurately ripped
7 | (13/13) Accurately ripped
8 | (13/13) Accurately ripped
9 | (13/13) Accurately ripped
10 | (13/13) Accurately ripped
11 | (13/13) Accurately ripped
12 | (13/13) Accurately ripped
13 | (13/13) Accurately ripped
14 | (13/13) Accurately ripped
15 | (13/13) Accurately ripped
16 | (13/13) Accurately ripped
17 | (13/13) Accurately ripped
18 | (13/13) Accurately ripped
19 | (13/13) Accurately ripped


==== Log checksum B0A5824A46E5D2A742C84B0C0FE77792DE398DA5D051CA586FEF2774BE115B13 ====
Exact Audio Copy V1.3 from 2. September 2016

EAC extraction logfile from 16. July 2018, 23:03

Charlie Parker / Bird, The Complete Charlie Parker On Verve (CD8)

Used drive : ATAPI iHAS122 F Adapter: 1 ID: 2

Read mode : Secure
Utilize accurate stream : Yes
Defeat audio cache : Yes
Make use of C2 pointers : No

Read offset correction : 6
Overread into Lead-In and Lead-Out : No
Fill up missing offset samples with silence : Yes
Delete leading and trailing silent blocks : No
Null samples used in CRC calculations : Yes
Used interface : Native Win32 interface for Win NT & 2000
Gap handling : Appended to previous track

Used output format : User Defined Encoder
Selected bitrate : 1024 kBit/s
Quality : High
Add ID3 tag : No
Command line compressor : C:\Program Files (x86)\Exact Audio Copy_v1.3\Flac\flac.exe
Additional command line options : -8 -V -T "ARTIST=%artist%" -T "TITLE=%title%" -T "ALBUM=%albumtitle%" -T "DATE=%year%" -T "TRACKNUMBER=%tracknr%" -T "TOTALTRACKS=%numtracks%" -T "GENRE=%genre%" -T "ALBUMARTIST=%albumartist%" -T "ALBUM ARTIST=%albumartist%" -T "COMMENT=EAC Secure Mode, Test & Copy, AccurateRip, FLAC -8" %source%


TOC of the extracted CD

Track | Start | Length | Start sector | End sector
––––––––––––––––––––––––––––-
1 | 0:00.00 | 14:44.12 | 0 | 66311
2 | 14:44.12 | 15:53.05 | 66312 | 137791
3 | 30:37.17 | 17:25.38 | 137792 | 216204
4 | 48:02.55 | 13:28.20 | 216205 | 276824


Track 1

Filename D:\_EAC\Charlie Parker - Bird, The Complete Charlie Parker On Verve (2005) [FLAC] {10CD}\CD08\01 - Jam Blues.wav

Pre-gap length 0:00:02.00

Peak level 95.1 %
Extraction speed 5.7 X
Track quality 100.0 %
Test CRC AEC0833D
Copy CRC AEC0833D
Accurately ripped (confidence 1) [1ED363C9] (AR v2)
Copy OK

Track 2

Filename D:\_EAC\Charlie Parker - Bird, The Complete Charlie Parker On Verve (2005) [FLAC] {10CD}\CD08\02 - What Is This Thing Called Love.wav

Peak level 100.0 %
Extraction speed 7.3 X
Track quality 100.0 %
Test CRC F07A9FB4
Copy CRC F07A9FB4
Accurately ripped (confidence 1) [6E4F776A] (AR v2)
Copy OK

Track 3

Filename D:\_EAC\Charlie Parker - Bird, The Complete Charlie Parker On Verve (2005) [FLAC] {10CD}\CD08\03 - Ballad Medley.wav

Peak level 83.2 %
Extraction speed 8.7 X
Track quality 100.0 %
Test CRC 75A2DF0C
Copy CRC 75A2DF0C
Accurately ripped (confidence 1) [A3D309DC] (AR v2)
Copy OK

Track 4

Filename D:\_EAC\Charlie Parker - Bird, The Complete Charlie Parker On Verve (2005) [FLAC] {10CD}\CD08\04 - Funky Blues.wav

Peak level 90.9 %
Extraction speed 9.2 X
Track quality 100.0 %
Test CRC 80A14697
Copy CRC 80A14697
Accurately ripped (confidence 1) [175F5D26] (AR v2)
Copy OK


All tracks accurately ripped

No errors occurred

End of status report

–– CUETools DB Plugin V2.1.6

[CTDB TOCID: RkltPoa8hquRfOlqxSBhkiXPDiY-] found
Submit result: RkltPoa8hquRfOlqxSBhkiXPDiY- has been uploaded
Track | CTDB Status
1 | (14/14) Accurately ripped
2 | (14/14) Accurately ripped
3 | (14/14) Accurately ripped
4 | (14/14) Accurately ripped


==== Log checksum 19E20CC7C5CD7D4035E01A010C7DD99BC00CD32562BB6F3C616AF0E91A9AA21F ====
Exact Audio Copy V1.3 from 2. September 2016

EAC extraction logfile from 17. July 2018, 0:12

Charlie Parker / Bird, The Complete Charlie Parker On Verve (CD9)

Used drive : ATAPI iHAS122 F Adapter: 1 ID: 2

Read mode : Secure
Utilize accurate stream : Yes
Defeat audio cache : Yes
Make use of C2 pointers : No

Read offset correction : 6
Overread into Lead-In and Lead-Out : No
Fill up missing offset samples with silence : Yes
Delete leading and trailing silent blocks : No
Null samples used in CRC calculations : Yes
Used interface : Native Win32 interface for Win NT & 2000
Gap handling : Appended to previous track

Used output format : User Defined Encoder
Selected bitrate : 1024 kBit/s
Quality : High
Add ID3 tag : No
Command line compressor : C:\Program Files (x86)\Exact Audio Copy_v1.3\Flac\flac.exe
Additional command line options : -8 -V -T "ARTIST=%artist%" -T "TITLE=%title%" -T "ALBUM=%albumtitle%" -T "DATE=%year%" -T "TRACKNUMBER=%tracknr%" -T "TOTALTRACKS=%numtracks%" -T "GENRE=%genre%" -T "ALBUMARTIST=%albumartist%" -T "ALBUM ARTIST=%albumartist%" -T "COMMENT=EAC Secure Mode, Test & Copy, AccurateRip, FLAC -8" %source%


TOC of the extracted CD

Track | Start | Length | Start sector | End sector
––––––––––––––––––––––––––––-
1 | 0:00.00 | 2:58.35 | 0 | 13384
2 | 2:58.35 | 2:46.30 | 13385 | 25864
3 | 5:44.65 | 3:00.07 | 25865 | 39371
4 | 8:44.72 | 2:59.68 | 39372 | 52864
5 | 11:44.65 | 3:06.65 | 52865 | 66879
6 | 14:51.55 | 3:18.05 | 66880 | 81734
7 | 18:09.60 | 0:31.57 | 81735 | 84116
8 | 18:41.42 | 0:54.43 | 84117 | 88209
9 | 19:36.10 | 3:48.22 | 88210 | 105331
10 | 23:24.32 | 3:22.20 | 105332 | 120501
11 | 26:46.52 | 0:45.40 | 120502 | 123916
12 | 27:32.17 | 3:28.20 | 123917 | 139536
13 | 31:00.37 | 3:24.33 | 139537 | 154869
14 | 34:24.70 | 0:25.50 | 154870 | 156794
15 | 34:50.45 | 0:11.00 | 156795 | 157619
16 | 35:01.45 | 4:05.65 | 157620 | 176059
17 | 39:07.35 | 0:23.12 | 176060 | 177796
18 | 39:30.47 | 3:28.53 | 177797 | 193449
19 | 42:59.25 | 0:28.17 | 193450 | 195566
20 | 43:27.42 | 3:41.03 | 195567 | 212144
21 | 47:08.45 | 3:36.22 | 212145 | 228366
22 | 50:44.67 | 2:31.17 | 228367 | 239708


Track 1

Filename D:\_EAC\Charlie Parker - Bird, The Complete Charlie Parker On Verve (2005) [FLAC] {10CD}\CD09\01 - The Song is You.wav

Pre-gap length 0:00:02.00

Peak level 100.0 %
Extraction speed 4.5 X
Track quality 100.0 %
Test CRC BEF8101A
Copy CRC BEF8101A
Accurately ripped (confidence 1) [032290AC] (AR v2)
Copy OK

Track 2

Filename D:\_EAC\Charlie Parker - Bird, The Complete Charlie Parker On Verve (2005) [FLAC] {10CD}\CD09\02 - Laird Baird.wav

Peak level 100.0 %
Extraction speed 4.7 X
Track quality 100.0 %
Test CRC 63D162D1
Copy CRC 63D162D1
Accurately ripped (confidence 1) [374DC2FB] (AR v2)
Copy OK

Track 3

Filename D:\_EAC\Charlie Parker - Bird, The Complete Charlie Parker On Verve (2005) [FLAC] {10CD}\CD09\03 - Kim (tk 2 alt - LP).wav

Peak level 100.0 %
Extraction speed 5.0 X
Track quality 100.0 %
Test CRC 6BCE3495
Copy CRC 6BCE3495
Accurately ripped (confidence 1) [8053369E] (AR v2)
Copy OK

Track 4

Filename D:\_EAC\Charlie Parker - Bird, The Complete Charlie Parker On Verve (2005) [FLAC] {10CD}\CD09\04 - Kim (tk 4 mst).wav

Peak level 100.0 %
Extraction speed 4.2 X
Track quality 99.9 %
Test CRC 5277727E
Copy CRC 5277727E
Accurately ripped (confidence 1) [5DD59521] (AR v2)
Copy OK

Track 5

Filename D:\_EAC\Charlie Parker - Bird, The Complete Charlie Parker On Verve (2005) [FLAC] {10CD}\CD09\05 - Cosmic Rays (tk 2 mst).wav

Peak level 100.0 %
Extraction speed 4.5 X
Track quality 99.9 %
Test CRC 682C7BAE
Copy CRC 682C7BAE
Accurately ripped (confidence 1) [85D29028] (AR v2)
Copy OK

Track 6

Filename D:\_EAC\Charlie Parker - Bird, The Complete Charlie Parker On Verve (2005) [FLAC] {10CD}\CD09\06 - Cosmic Rays (tk 5 alt).wav

Peak level 96.4 %
Extraction speed 6.0 X
Track quality 100.0 %
Test CRC 162886C2
Copy CRC 162886C2
Accurately ripped (confidence 1) [23F0298C] (AR v2)
Copy OK

Track 7

Filename D:\_EAC\Charlie Parker - Bird, The Complete Charlie Parker On Verve (2005) [FLAC] {10CD}\CD09\07 - In the Still of the Night (tk 1 fs).wav

Peak level 58.6 %
Extraction speed 3.3 X
Track quality 100.0 %
Test CRC FE75CE28
Copy CRC FE75CE28
Accurately ripped (confidence 1) [D675E1A3] (AR v2)
Copy OK

Track 8

Filename D:\_EAC\Charlie Parker - Bird, The Complete Charlie Parker On Verve (2005) [FLAC] {10CD}\CD09\08 - In the Still of the Night (tk 2 inc).wav

Peak level 95.5 %
Extraction speed 4.3 X
Track quality 100.0 %
Test CRC 212AA640
Copy CRC 212AA640
Accurately ripped (confidence 1) [E8BFDA88] (AR v2)
Copy OK

Track 9

Filename D:\_EAC\Charlie Parker - Bird, The Complete Charlie Parker On Verve (2005) [FLAC] {10CD}\CD09\09 - In the Still of the Night (tk 3 ct).wav

Peak level 97.9 %
Extraction speed 6.5 X
Track quality 100.0 %
Test CRC 6E18E14E
Copy CRC 6E18E14E
Accurately ripped (confidence 1) [A0A74F40] (AR v2)
Copy OK

Track 10

Filename D:\_EAC\Charlie Parker - Bird, The Complete Charlie Parker On Verve (2005) [FLAC] {10CD}\CD09\10 - In the Still of the Night (tk 4 ct).wav

Peak level 99.6 %
Extraction speed 6.6 X
Track quality 100.0 %
Test CRC 0C274E9D
Copy CRC 0C274E9D
Accurately ripped (confidence 1) [A811F2C2] (AR v2)
Copy OK

Track 11

Filename D:\_EAC\Charlie Parker - Bird, The Complete Charlie Parker On Verve (2005) [FLAC] {10CD}\CD09\11 - In the Still of the Night (tk 5 fs).wav

Peak level 69.6 %
Extraction speed 4.4 X
Track quality 100.0 %
Test CRC 4AA8B400
Copy CRC 4AA8B400
Accurately ripped (confidence 1) [7C5D6430] (AR v2)
Copy OK

Track 12

Filename D:\_EAC\Charlie Parker - Bird, The Complete Charlie Parker On Verve (2005) [FLAC] {10CD}\CD09\12 - In the Still of the Night (tk 6 ct).wav

Peak level 99.6 %
Extraction speed 7.0 X
Track quality 100.0 %
Test CRC 9C93FD4B
Copy CRC 9C93FD4B
Accurately ripped (confidence 1) [CFAC9996] (AR v2)
Copy OK

Track 13

Filename D:\_EAC\Charlie Parker - Bird, The Complete Charlie Parker On Verve (2005) [FLAC] {10CD}\CD09\13 - In the Still of the Night (tk 7 mst).wav

Peak level 100.0 %
Extraction speed 7.3 X
Track quality 100.0 %
Test CRC B277BF92
Copy CRC B277BF92
Accurately ripped (confidence 1) [C95E2290] (AR v2)
Copy OK

Track 14

Filename D:\_EAC\Charlie Parker - Bird, The Complete Charlie Parker On Verve (2005) [FLAC] {10CD}\CD09\14 - Old Folks (tk 1 inc).wav

Peak level 100.0 %
Extraction speed 3.6 X
Track quality 100.0 %
Test CRC 57BF006D
Copy CRC 57BF006D
Accurately ripped (confidence 1) [40AE0A56] (AR v2)
Copy OK

Track 15

Filename D:\_EAC\Charlie Parker - Bird, The Complete Charlie Parker On Verve (2005) [FLAC] {10CD}\CD09\15 - Old Folks (tk 2 fs).wav

Peak level 67.8 %
Extraction speed 2.0 X
Track quality 100.0 %
Test CRC EE3B9CA6
Copy CRC EE3B9CA6
Accurately ripped (confidence 1) [92317F0A] (AR v2)
Copy OK

Track 16

Filename D:\_EAC\Charlie Parker - Bird, The Complete Charlie Parker On Verve (2005) [FLAC] {10CD}\CD09\16 - Old Folks (tk 3 ct).wav

Peak level 100.0 %
Extraction speed 7.7 X
Track quality 100.0 %
Test CRC 72E3732F
Copy CRC 72E3732F
Accurately ripped (confidence 1) [9B486AB3] (AR v2)
Copy OK

Track 17

Filename D:\_EAC\Charlie Parker - Bird, The Complete Charlie Parker On Verve (2005) [FLAC] {10CD}\CD09\17 - Old Folks (tk 4 inc. Bird continues playing into tk 5 fs).wav

Peak level 85.8 %
Extraction speed 3.3 X
Track quality 100.0 %
Test CRC 79C648B7
Copy CRC 79C648B7
Accurately ripped (confidence 1) [BFAC31C6] (AR v2)
Copy OK

Track 18

Filename D:\_EAC\Charlie Parker - Bird, The Complete Charlie Parker On Verve (2005) [FLAC] {10CD}\CD09\18 - Old Folks (tk 6 ct).wav

Peak level 100.0 %
Extraction speed 7.7 X
Track quality 100.0 %
Test CRC DE4B0199
Copy CRC DE4B0199
Accurately ripped (confidence 1) [CB7A393A] (AR v2)
Copy OK

Track 19

Filename D:\_EAC\Charlie Parker - Bird, The Complete Charlie Parker On Verve (2005) [FLAC] {10CD}\CD09\19 - Old Folks (tk 7 inc ct).wav

Peak level 98.1 %
Extraction speed 2.1 X
Track quality 99.6 %
Test CRC E28707C3
Copy CRC E28707C3
Accurately ripped (confidence 1) [B48E5BD3] (AR v2)
Copy OK

Track 20

Filename D:\_EAC\Charlie Parker - Bird, The Complete Charlie Parker On Verve (2005) [FLAC] {10CD}\CD09\20 - Old Folks (tk 8 mst).wav

Peak level 100.0 %
Extraction speed 8.1 X
Track quality 100.0 %
Test CRC 116A5A43
Copy CRC 116A5A43
Accurately ripped (confidence 1) [15561EB7] (AR v2)
Copy OK

Track 21

Filename D:\_EAC\Charlie Parker - Bird, The Complete Charlie Parker On Verve (2005) [FLAC] {10CD}\CD09\21 - Old Folks (tk 9).wav

Peak level 100.0 %
Extraction speed 8.3 X
Track quality 100.0 %
Test CRC 624E0C0D
Copy CRC 624E0C0D
Accurately ripped (confidence 1) [AA570992] (AR v2)
Copy OK

Track 22

Filename D:\_EAC\Charlie Parker - Bird, The Complete Charlie Parker On Verve (2005) [FLAC] {10CD}\CD09\22 - If I Love Again.wav

Peak level 100.0 %
Extraction speed 8.1 X
Track quality 100.0 %
Test CRC B36D5ADC
Copy CRC B36D5ADC
Accurately ripped (confidence 1) [C72E46A8] (AR v2)
Copy OK


All tracks accurately ripped

No errors occurred

End of status report

–– CUETools DB Plugin V2.1.6

[CTDB TOCID: enVn4Xi3fl.txRdgCaAyLYYxuAU-] found
Submit result: enVn4Xi3fl.txRdgCaAyLYYxuAU- has been uploaded
Track | CTDB Status
1 | (14/14) Accurately ripped
2 | (14/14) Accurately ripped
3 | (14/14) Accurately ripped
4 | (14/14) Accurately ripped
5 | (14/14) Accurately ripped
6 | (14/14) Accurately ripped
7 | (14/14) Accurately ripped
8 | (14/14) Accurately ripped
9 | (14/14) Accurately ripped
10 | (14/14) Accurately ripped
11 | (14/14) Accurately ripped
12 | (14/14) Accurately ripped
13 | (14/14) Accurately ripped
14 | (14/14) Accurately ripped
15 | (14/14) Accurately ripped
16 | (14/14) Accurately ripped
17 | (14/14) Accurately ripped
18 | (14/14) Accurately ripped
19 | (14/14) Accurately ripped
20 | (14/14) Accurately ripped
21 | (14/14) Accurately ripped
22 | (14/14) Accurately ripped


==== Log checksum CA316FA3D00C8C4639B4BFCC530288B637A176F9BED69426261D3F574DA0E090 ====
Exact Audio Copy V1.3 from 2. September 2016

EAC extraction logfile from 17. July 2018, 1:02

Charlie Parker / Bird, The Complete Charlie Parker On Verve (CD10)

Used drive : ATAPI iHAS122 F Adapter: 1 ID: 2

Read mode : Secure
Utilize accurate stream : Yes
Defeat audio cache : Yes
Make use of C2 pointers : No

Read offset correction : 6
Overread into Lead-In and Lead-Out : No
Fill up missing offset samples with silence : Yes
Delete leading and trailing silent blocks : No
Null samples used in CRC calculations : Yes
Used interface : Native Win32 interface for Win NT & 2000
Gap handling : Appended to previous track

Used output format : User Defined Encoder
Selected bitrate : 1024 kBit/s
Quality : High
Add ID3 tag : No
Command line compressor : C:\Program Files (x86)\Exact Audio Copy_v1.3\Flac\flac.exe
Additional command line options : -8 -V -T "ARTIST=%artist%" -T "TITLE=%title%" -T "ALBUM=%albumtitle%" -T "DATE=%year%" -T "TRACKNUMBER=%tracknr%" -T "TOTALTRACKS=%numtracks%" -T "GENRE=%genre%" -T "ALBUMARTIST=%albumartist%" -T "ALBUM ARTIST=%albumartist%" -T "COMMENT=EAC Secure Mode, Test & Copy, AccurateRip, FLAC -8" %source%


TOC of the extracted CD

Track | Start | Length | Start sector | End sector
––––––––––––––––––––––––––––-
1 | 0:00.00 | 3:10.57 | 0 | 14306
2 | 3:10.57 | 0:28.45 | 14307 | 16451
3 | 3:39.27 | 2:44.05 | 16452 | 28756
4 | 6:23.32 | 2:38.43 | 28757 | 40649
5 | 9:02.00 | 0:19.07 | 40650 | 42081
6 | 9:21.07 | 3:05.10 | 42082 | 55966
7 | 12:26.17 | 3:05.25 | 55967 | 69866
8 | 15:31.42 | 3:02.70 | 69867 | 83586
9 | 18:34.37 | 0:13.60 | 83587 | 84621
10 | 18:48.22 | 0:11.65 | 84622 | 85511
11 | 19:00.12 | 3:01.40 | 85512 | 99126
12 | 22:01.52 | 4:57.48 | 99127 | 121449
13 | 26:59.25 | 0:32.05 | 121450 | 123854
14 | 27:31.30 | 0:16.20 | 123855 | 125074
15 | 27:47.50 | 1:05.02 | 125075 | 129951
16 | 28:52.52 | 0:16.35 | 129952 | 131186
17 | 29:09.12 | 1:10.08 | 131187 | 136444
18 | 30:19.20 | 3:35.62 | 136445 | 152631
19 | 33:55.07 | 2:48.05 | 152632 | 165236
20 | 36:43.12 | 0:39.13 | 165237 | 168174
21 | 37:22.25 | 3:20.12 | 168175 | 183186
22 | 40:42.37 | 3:40.48 | 183187 | 199734
23 | 44:23.10 | 0:16.62 | 199735 | 200996
24 | 44:39.72 | 5:49.20 | 200997 | 227191
25 | 50:29.17 | 1:05.18 | 227192 | 232084
26 | 51:34.35 | 5:34.20 | 232085 | 257154
27 | 57:08.55 | 5:36.67 | 257155 | 282421
28 | 62:45.47 | 5:08.70 | 282422 | 305591
29 | 67:54.42 | 5:06.70 | 305592 | 328611


Track 1

Filename D:\_EAC\Charlie Parker - Bird, The Complete Charlie Parker On Verve (2005) [FLAC] {10CD}\CD10\01 - Chi-Chi [Take 1 - Alt. take - LP].wav

Pre-gap length 0:00:02.00

Peak level 100.0 %
Extraction speed 4.6 X
Track quality 100.0 %
Test CRC 17A41456
Copy CRC 17A41456
Accurately ripped (confidence 1) [ECAB178B] (AR v2)
Copy OK

Track 2

Filename D:\_EAC\Charlie Parker - Bird, The Complete Charlie Parker On Verve (2005) [FLAC] {10CD}\CD10\02 - Chi-Chi [Take 2 - False start].wav

Peak level 100.0 %
Extraction speed 2.4 X
Track quality 100.0 %
Test CRC EB68DF26
Copy CRC EB68DF26
Accurately ripped (confidence 1) [F273D8F1] (AR v2)
Copy OK

Track 3

Filename D:\_EAC\Charlie Parker - Bird, The Complete Charlie Parker On Verve (2005) [FLAC] {10CD}\CD10\03 - Chi-Chi [Take 3 - Alt. take].wav

Peak level 98.0 %
Extraction speed 4.8 X
Track quality 100.0 %
Test CRC DE9799C8
Copy CRC DE9799C8
Accurately ripped (confidence 1) [9CC91205] (AR v2)
Copy OK

Track 4

Filename D:\_EAC\Charlie Parker - Bird, The Complete Charlie Parker On Verve (2005) [FLAC] {10CD}\CD10\04 - Chi-Chi [Take 4 - Alt. take].wav

Pre-gap length 0:00:00.01

Peak level 87.9 %
Extraction speed 5.0 X
Track quality 100.0 %
Test CRC 91D29934
Copy CRC 91D29934
Accurately ripped (confidence 1) [A5530C43] (AR v2)
Copy OK

Track 5

Filename D:\_EAC\Charlie Parker - Bird, The Complete Charlie Parker On Verve (2005) [FLAC] {10CD}\CD10\05 - Chi-Chi [Take 5 - False start].wav

Peak level 86.7 %
Extraction speed 2.2 X
Track quality 100.0 %
Test CRC A8648248
Copy CRC A8648248
Accurately ripped (confidence 1) [68FF31CA] (AR v2)
Copy OK

Track 6

Filename D:\_EAC\Charlie Parker - Bird, The Complete Charlie Parker On Verve (2005) [FLAC] {10CD}\CD10\06 - Chi-Chi [Take 6 - Master].wav

Peak level 88.4 %
Extraction speed 5.5 X
Track quality 100.0 %
Test CRC EC3EE4AF
Copy CRC EC3EE4AF
Accurately ripped (confidence 1) [07C478A3] (AR v2)
Copy OK

Track 7

Filename D:\_EAC\Charlie Parker - Bird, The Complete Charlie Parker On Verve (2005) [FLAC] {10CD}\CD10\07 - I Remember You.wav

Pre-gap length 0:00:00.25

Peak level 83.3 %
Extraction speed 5.8 X
Track quality 100.0 %
Test CRC A0CD0D26
Copy CRC A0CD0D26
Accurately ripped (confidence 1) [C9F593E2] (AR v2)
Copy OK

Track 8

Filename D:\_EAC\Charlie Parker - Bird, The Complete Charlie Parker On Verve (2005) [FLAC] {10CD}\CD10\08 - Now's The Time.wav

Pre-gap length 0:00:00.25

Peak level 89.6 %
Extraction speed 4.8 X
Track quality 99.9 %
Test CRC 45C8D94B
Copy CRC 45C8D94B
Accurately ripped (confidence 1) [DCBB56AC] (AR v2)
Copy OK

Track 9

Filename D:\_EAC\Charlie Parker - Bird, The Complete Charlie Parker On Verve (2005) [FLAC] {10CD}\CD10\09 - Confirmation [Take 1 - False start].wav

Peak level 98.6 %
Extraction speed 2.0 X
Track quality 100.0 %
Test CRC 61758162
Copy CRC 61758162
Accurately ripped (confidence 1) [27389974] (AR v2)
Copy OK

Track 10

Filename D:\_EAC\Charlie Parker - Bird, The Complete Charlie Parker On Verve (2005) [FLAC] {10CD}\CD10\10 - Confirmation [Take 2 - False start].wav

Peak level 87.4 %
Extraction speed 1.7 X
Track quality 100.0 %
Test CRC 415A29D3
Copy CRC 415A29D3
Accurately ripped (confidence 1) [56DCEBED] (AR v2)
Copy OK

Track 11

Filename D:\_EAC\Charlie Parker - Bird, The Complete Charlie Parker On Verve (2005) [FLAC] {10CD}\CD10\11 - Confirmation [Take 5 - Master].wav

Peak level 100.0 %
Extraction speed 6.2 X
Track quality 100.0 %
Test CRC 963FAD69
Copy CRC 963FAD69
Accurately ripped (confidence 1) [19B7D7BB] (AR v2)
Copy OK

Track 12

Filename D:\_EAC\Charlie Parker - Bird, The Complete Charlie Parker On Verve (2005) [FLAC] {10CD}\CD10\12 - I Get a Kick Out of You [Take 1 - Alt. take].wav

Peak level 82.3 %
Extraction speed 6.8 X
Track quality 100.0 %
Test CRC BA880149
Copy CRC BA880149
Accurately ripped (confidence 1) [2C4CB3ED] (AR v2)
Copy OK

Track 13

Filename D:\_EAC\Charlie Parker - Bird, The Complete Charlie Parker On Verve (2005) [FLAC] {10CD}\CD10\13 - I Get a Kick Out of You [Take 2 - False start & Rehearsal].wav

Peak level 26.9 %
Extraction speed 3.7 X
Track quality 100.0 %
Test CRC 685ACA76
Copy CRC 685ACA76
Accurately ripped (confidence 1) [450B7B36] (AR v2)
Copy OK

Track 14

Filename D:\_EAC\Charlie Parker - Bird, The Complete Charlie Parker On Verve (2005) [FLAC] {10CD}\CD10\14 - I Get a Kick Out of You [Take 3Take 2 - False start & Rehearsal].wav

Pre-gap length 0:00:00.01

Peak level 31.3 %
Extraction speed 1.2 X
Track quality 99.3 %
Test CRC A1620BAA
Copy CRC A1620BAA
Accurately ripped (confidence 1) [57FE4612] (AR v2)
Copy OK

Track 15

Filename D:\_EAC\Charlie Parker - Bird, The Complete Charlie Parker On Verve (2005) [FLAC] {10CD}\CD10\15 - I Get a Kick Out of You [Take 4 - inc.].wav

Peak level 61.0 %
Extraction speed 5.2 X
Track quality 100.0 %
Test CRC 0C4B8EF3
Copy CRC 0C4B8EF3
Accurately ripped (confidence 1) [421D6E4D] (AR v2)
Copy OK

Track 16

Filename D:\_EAC\Charlie Parker - Bird, The Complete Charlie Parker On Verve (2005) [FLAC] {10CD}\CD10\16 - I Get a Kick Out of You [Take 5 - False start].wav

Peak level 43.4 %
Extraction speed 2.4 X
Track quality 100.0 %
Test CRC 42395786
Copy CRC 42395786
Accurately ripped (confidence 1) [2070E165] (AR v2)
Copy OK

Track 17

Filename D:\_EAC\Charlie Parker - Bird, The Complete Charlie Parker On Verve (2005) [FLAC] {10CD}\CD10\17 - I Get a Kick Out of You [Take 6 - inc.].wav

Peak level 76.2 %
Extraction speed 5.3 X
Track quality 100.0 %
Test CRC 34E55B25
Copy CRC 34E55B25
Accurately ripped (confidence 1) [B25AEC09] (AR v2)
Copy OK

Track 18

Filename D:\_EAC\Charlie Parker - Bird, The Complete Charlie Parker On Verve (2005) [FLAC] {10CD}\CD10\18 - I Get a Kick Out of You [Take 7 - Master].wav

Peak level 100.0 %
Extraction speed 7.1 X
Track quality 100.0 %
Test CRC A7030DF7
Copy CRC A7030DF7
Accurately ripped (confidence 1) [5469BB1D] (AR v2)
Copy OK

Track 19

Filename D:\_EAC\Charlie Parker - Bird, The Complete Charlie Parker On Verve (2005) [FLAC] {10CD}\CD10\19 - Just One Of Those Things.wav

Peak level 99.9 %
Extraction speed 7.1 X
Track quality 100.0 %
Test CRC D5444219
Copy CRC D5444219
Accurately ripped (confidence 1) [F2B65E88] (AR v2)
Copy OK

Track 20

Filename D:\_EAC\Charlie Parker - Bird, The Complete Charlie Parker On Verve (2005) [FLAC] {10CD}\CD10\20 - My Heart Belongs to Daddy [Take 1 - False Start & Rehearsal].wav

Pre-gap length 0:00:00.01

Peak level 66.5 %
Extraction speed 2.6 X
Track quality 99.7 %
Test CRC D2188764
Copy CRC D2188764
Accurately ripped (confidence 1) [6FC4CDDE] (AR v2)
Copy OK

Track 21

Filename D:\_EAC\Charlie Parker - Bird, The Complete Charlie Parker On Verve (2005) [FLAC] {10CD}\CD10\21 - My Heart Belongs to Daddy [Take 2 - Master].wav

Peak level 100.0 %
Extraction speed 6.1 X
Track quality 99.9 %
Test CRC 73F24EC1
Copy CRC 73F24EC1
Accurately ripped (confidence 1) [A1A118E6] (AR v2)
Copy OK

Track 22

Filename D:\_EAC\Charlie Parker - Bird, The Complete Charlie Parker On Verve (2005) [FLAC] {10CD}\CD10\22 - I've Got You Under My Skin.wav

Peak level 84.5 %
Extraction speed 7.8 X
Track quality 100.0 %
Test CRC DA399D05
Copy CRC DA399D05
Accurately ripped (confidence 1) [947D9762] (AR v2)
Copy OK

Track 23

Filename D:\_EAC\Charlie Parker - Bird, The Complete Charlie Parker On Verve (2005) [FLAC] {10CD}\CD10\23 - Love for Sale [Take 1 - False start].wav

Peak level 36.6 %
Extraction speed 2.7 X
Track quality 100.0 %
Test CRC 75554712
Copy CRC 75554712
Accurately ripped (confidence 1) [49F1F280] (AR v2)
Copy OK

Track 24

Filename D:\_EAC\Charlie Parker - Bird, The Complete Charlie Parker On Verve (2005) [FLAC] {10CD}\CD10\24 - Love for Sale [Take 2 - Alt. take].wav

Peak level 100.0 %
Extraction speed 7.6 X
Track quality 99.9 %
Test CRC 276CECB5
Copy CRC 276CECB5
Accurately ripped (confidence 1) [09A07524] (AR v2)
Copy OK

Track 25

Filename D:\_EAC\Charlie Parker - Bird, The Complete Charlie Parker On Verve (2005) [FLAC] {10CD}\CD10\25 - Love for Sale [Take 3 - inc.].wav

Peak level 100.0 %
Extraction speed 6.3 X
Track quality 100.0 %
Test CRC 582FF4B6
Copy CRC 582FF4B6
Accurately ripped (confidence 1) [AC3D172F] (AR v2)
Copy OK

Track 26

Filename D:\_EAC\Charlie Parker - Bird, The Complete Charlie Parker On Verve (2005) [FLAC] {10CD}\CD10\26 - Love for Sale [Take 4 - Alt. take].wav

Peak level 99.3 %
Extraction speed 9.1 X
Track quality 100.0 %
Test CRC 588E13CF
Copy CRC 588E13CF
Accurately ripped (confidence 1) [21E50F09] (AR v2)
Copy OK

Track 27

Filename D:\_EAC\Charlie Parker - Bird, The Complete Charlie Parker On Verve (2005) [FLAC] {10CD}\CD10\27 - Love for Sale [Take 5 - Master].wav

Peak level 86.7 %
Extraction speed 9.4 X
Track quality 100.0 %
Test CRC 53627F32
Copy CRC 53627F32
Accurately ripped (confidence 1) [CFB651E4] (AR v2)
Copy OK

Track 28

Filename D:\_EAC\Charlie Parker - Bird, The Complete Charlie Parker On Verve (2005) [FLAC] {10CD}\CD10\28 - I Love Paris [Take 2 - Alt. take].wav

Peak level 84.3 %
Extraction speed 9.6 X
Track quality 100.0 %
Test CRC 8F3DFD82
Copy CRC 8F3DFD82
Accurately ripped (confidence 1) [47D51EBE] (AR v2)
Copy OK

Track 29

Filename D:\_EAC\Charlie Parker - Bird, The Complete Charlie Parker On Verve (2005) [FLAC] {10CD}\CD10\29 - I Love Paris [Take 3 - Master].wav

Peak level 83.4 %
Extraction speed 9.7 X
Track quality 100.0 %
Test CRC CCBCB9AC
Copy CRC CCBCB9AC
Accurately ripped (confidence 1) [30E52163] (AR v2)
Copy OK


All tracks accurately ripped

No errors occurred

End of status report

–– CUETools DB Plugin V2.1.6

[CTDB TOCID: GQ2AhQUbmuOqy90bte2IqwN38gw-] found
Submit result: GQ2AhQUbmuOqy90bte2IqwN38gw- has been uploaded
Track | CTDB Status
1 | (37/38) Accurately ripped
2 | (38/38) Accurately ripped
3 | (38/38) Accurately ripped
4 | (37/38) Accurately ripped
5 | (38/38) Accurately ripped
6 | (38/38) Accurately ripped
7 | (38/38) Accurately ripped
8 | (38/38) Accurately ripped
9 | (38/38) Accurately ripped
10 | (38/38) Accurately ripped
11 | (38/38) Accurately ripped
12 | (37/38) Accurately ripped
13 | (38/38) Accurately ripped
14 | (38/38) Accurately ripped
15 | (38/38) Accurately ripped
16 | (38/38) Accurately ripped
17 | (37/38) Accurately ripped
18 | (38/38) Accurately ripped
19 | (38/38) Accurately ripped
20 | (38/38) Accurately ripped
21 | (38/38) Accurately ripped
22 | (38/38) Accurately ripped
23 | (37/38) Accurately ripped
24 | (37/38) Accurately ripped
25 | (38/38) Accurately ripped
26 | (38/38) Accurately ripped
27 | (38/38) Accurately ripped
28 | (38/38) Accurately ripped
29 | (37/38) Accurately ripped


==== Log checksum F18D723B3D7EB397265E0C3E0BEAAAB7CEE340EEF071D02FBF5FCFFFC2EDF029 ====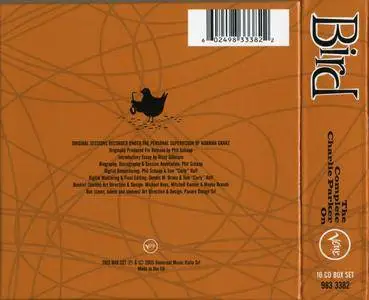 see more Charlie Parker…
===