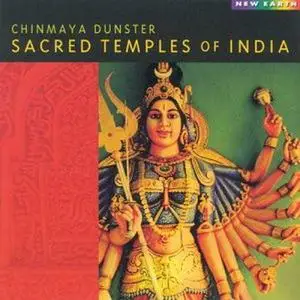 Chinmaya Dunster - Sacred Temples Of India
mp3 | 256 kbps | 2002 | 110 mb | 48 min
Genre: World, New Age, Relaxation
Chinmaya Dunster is an English-born Sarod player whose compositions utilize elements of Celtic and Hindustani music.
After finishing his formal education in the late seventies, Dunster left europe, traveling through Afghanistan into northern India, where he became acquainted with classical Indian music and instrumentation. In 1979, in the north Indian city of New Delhi, he attended an all-night performance of the young sarod master, Ustad Amjad Ali Khan and consequently spent the next thirteen years engaged in the study of the sarod both in London and India.
As Hindustani musical tradition dictates that knowledge of technique and tradition is generally handed down through from father to son, Dunster was initially challenged to find a teacher. Eventually he was to find a teacher in Pune, India, with Shekhar Borkar, a self-taught sarod player who had achieved the status of guru.
In 1990, Dunster founded the east-west fusion band with Prem Joshua, 'Terra Incognita' and released two albums under that name through New Earth Records. After several solo projects, Dunster then founded the 'Celtic Ragas Band', whose self-titled 2001 release (New Earth Records), attracted the favor of former Beatles member Sir Paul McCartney, who then invited Dunster to perform at his 2002 wedding to Heather Mills in Ireland. ~
wikipedia.org
Inspired by the holy shrines and sacred lands of India, Chimaya's latest album points the listener to the honored space within. The harmonic synergy of sarod and flute dance through beautiful acoustic melodies that evoke fragrant images of India's treasures. ~
amazon.comtracks:
1. Dhobapara
2. Mount Kailash
3. Gir Forest
4. Chamba
5. Hanuman In New Delhi
6. Khajuraho
7. Konark
8. Chidambaram
listen to samples