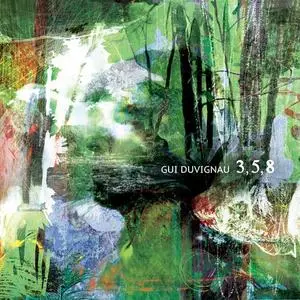 Gui Duvignau - 3, 5, 8 (2021)
FLAC tracks | 42:39 | 222 Mb
Genre: Jazz / Label: Sunnyside Records
It was his move to New York City that led to the development of the music on 3, 5, 8. While completing his master's degree in jazz studies at New York University, Duvignau was able to meet a number of musicians who would help shape his sound and approach to composing. Duvignau was introduced to Argentinean pianist Santiago Leibson at a recording session and they hit it off immediately. Leibson called the great drummer, Jeff Hirshfield, for one of their initial meetings and the three found a quick rapport as they began to play regular sessions and a handful of gigs.