Repost. Link deleted.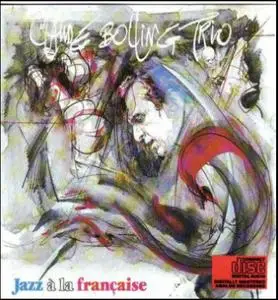 Claude Bolling - Jazz A La Francaise


Label: Sony | genre: jazz | mp3, 320 kbps | Year 1984 | Total Time: 41:41 | 95 MB


One could say that this album is is another facet of Claude Bolling. Here, the composer, universally well-known, for the Suites for "Flûte, Guitare, Violon, Trompette", the Camera Orchestras and also for Cello, reveals his talent like jazz pianist and bring it to great scale. According to the some critics opinion, he is the heir of the American legendary masters as Duke Ellington, Fop Wallers and Earl Hineses, like examples of some with whom Claude shares more than simple affinity.

Composing and playing beside great instrumentalists (as Jean-Pierre Rampal, Alexander Lagoya, you Puncture Zukerman, Maurice André and Yo-Yo Ma), it has been as Bolling demonstrated his pianistic capacities to their public while it remained in second plan.
In this case, his work is in the first plan and it is an approach to the famous "Suites…" mentioned. Before these nonpareil pieces gave to him international fame, his musical game was already familiar and appreciated by the great stars of the jazz scene like Louis Armstrong, Lionel Hampton, Duke Ellington and Sidney Bechet, among other.
With the success of this album in trio, the multitude of Bolling´s admirers had from now on the opportunity to enjoy and be charmed by his refined playing, his almost ferocious swing and his homage to the roots and traditions of the modern american music. This is Bolling´s characteristic: he give us back this authentic jazz and in a certain sense different.
Track Listing:
1. A La Francaise
2. Garnerama
3. Bach To Swing
4. Etude In Blue
5. Not This Time
6. Blue Kiss From Brazil
7. Fiancees En Folie