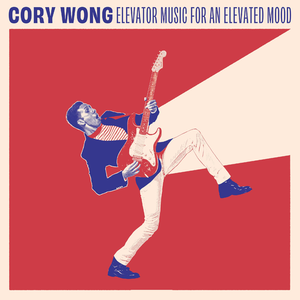 Cory Wong - Elevator Music For An Elevated Mood (2020)
MP3 CBR 320kbps ~ 101.04 Mb | 00:44:03 | Cover
Funk, Soul | Label: Cory Wong
Cory Wong is an American guitarist, songwriter and producer based in Minneapolis, Minnesota. He has released several works as a solo artist and in partnership with others. His background spans several genres including jazz. He has performed with Vulfpeck, Stay Human and Chris Thile. His most recent album, Elevator Music for an Elevated Mood, was released in 2020.
Track List:
01 – Golden (feat. Cody Fry)
02 – Airplane Mode
03 – Restoration (feat. Dave Koz)
04 – Treehouse (feat. Phoebe Katis)
05 – Meditation
06 – Team Sports
07 – Julia
08 – Watercolors (feat. Dave Koz)
09 – Takeoff (feat. Rachel Mazer)
10 – Winslow
11 – BBC News