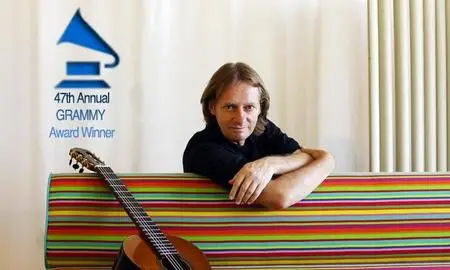 David Russel - 9 Albums [Classical Guitar]
MP3 |
128 Kbps
| Fraunhofer Enc. | 9 zipped albums ~60MB each
David Russell (born in 1953 in Glasgow) is a classical guitarist.
Russell is world-renowned for his superb musicianship and inspired artistry, having earned the highest praise from audiences and critics alike.
When David was just five years of age, his family moved from Glasgow to the Spanish paradise of Minorca, where he very quickly became interested in the guitar, imitating the likes of Andrés Segovia and Julian Bream.
Today, David resides in Galicia, but spends most of his time touring the world, appearing regularly at prestigious concert halls in major cities such as New York, London, Tokyo, Los Angeles, Madrid, Toronto and Amsterdam. He is also regularly invited to play in music festivals.
Album List:
1. Message of the Sea
2. Music of Giuliani
3. Music of Torroba
4. Music of Barrios
5. Plays Antonio Lauro
6. 19th Century Music
7. Baroque Music
8. Francisco Tarrega - Integral de Guitarra - Disc 1
9. Francisco Tarrega - Integral de Guitarra - Disc 2
Rapidshare Folder
Access Password: leyenda