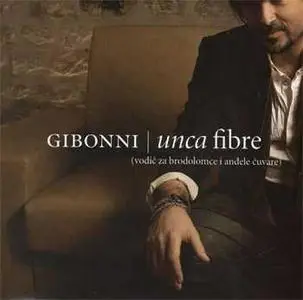 GIBONNI - Unca fibre
CRO-Pop | 2006 | MP3 | CBR 192 kbit/s | 44.1 kHz | Stereo | Lame Codec
Here is a new album of Croatian singer, musician, composer and mega-star Zlatan Stipišić Gibonni. If you've like Gibonni - it's for you!
Password:
www.AvaxHome.ru
http://rapidshare.de/files/21251685/gibuncfib.rar
Recently, I posted Gibonni's album 24 karata - 18 velikih (The Best Of Gibonni).
Unfortunatelly, one of two links deleted from Rapidshare.
Here is the new one:
http://rapidshare.de/files/19119029/gibo24kar18vel.part1.rar
http://rapidshare.de/files/19415511/gibo24kar18vel2dio.rar
Please, if you wanna share these links - just copy these links in
.txt or .doc file, upload this .txt or .doc on Rapidshare
(it's a second or minute job) and then share your txt-file
where you want. If you don't listen me, these links will be deleted,
and that result will be your fault.