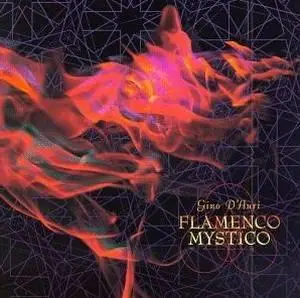 Gino D'Auri - Flamenco Mystico
mp3 | 320 kbps | 1992 | 59:51 min | 136.2 mb
Genre: New Age, Acoustic, Flamenco
Gino D'Auri, Italian by birth, musician by inspiration, flamenco by fate. The guitarist has spent 25 years touring and performing with the best in Europe and the United States. His debut recording Passion Play was a favorite of progressive flamenco lovers worldwide as his personal style features virtuoso improvisation, a contemporary sound, and an intense emotion which comes from living in the flamenco spirit.

Flamenco Mystico features music improvised on flamenco themes by D'Auri, except for Recuerdos De La Alhambra by Francisco Tarrega. Themes such as the Moorish influence on Spain (Los Moros, title track), the late gypsy guitarist Sabicas (Rondena Para Sabicas) and flamenco dance (Quelo De Triana, Guajira Antigue) are explored. ~guitar9.com

Personnel: Gino D'Auri (flamenco guitar); Teja Bell (keyboards, fretless bass); Leonice Shinneman (percussion). Engineers: Stephen Hill, Teja Bell, Bob 'SyncMeister' Olhsson.
Tracklist:
1. Los Moros
2. Guajira Antigua
3. Barrio Santiago (Bulerias)
4. Las Minas (Tarantas)
5. Quelo De Triana (Soleares)
6. Flamenco Mystico (Fantasia)
7. Rondena Para Sabicas
8. Recuerdos De La Alhambra