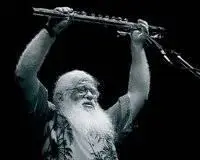 Hermeto Pascoal & Grupo Live Stockholm (1987) and Grupo Acuri (2006)
Jazz,Brazilian | MP3@128Kbps | 48 MB + 12 MB + 12 MB plus streaming links (Grupo Acuri)
I'm posting two brazilian gems here: A rare, historical live recording by
Hermeto Pascoal & Grupo
in Stockholm 1987 and Acuri, a great emerging group from the hot brazilian music scene, who takes Hermeto's lessons very seriously. I encourage you to download and enjoy both of them! Read details for info and download links.
Beginning in Rio de Janeiro in 2003, Acuri was created to produce instrumental music that was essentially brazilian, but filtered through a creative vision free of stylistic boundaries that included both folk and urban expressions of Brazilian music and the modern structural possibilities of contemporary music in an unique musical concept, following the steps of great brazilian artists like Hermeto Pascoal, Egberto Gismonti, Heitor Villa Lobos and Radamés Gnatalli. The initial works resulted in elaborate and complex compositions and arrangements, at the same time full of brazilian character and strong universal influences.
In search of a personal concept and bigger versatility within the arrangements, the group gradually integrated other musicians to their starting quartet formation, and after some line-up changes it came to it's current formation (flute, alto, soprano, baritone and tenor saxophones, piano, bass, drums, cavaquinho, percussion and guitar) with the musicians playing different instruments to create varied settings.
Click on the tracks to listen or use download links:
Live @ Clan Cafe 2006
-
Download
1-Caminho de Casa
(Ricardo Sá Reston)
2-Canção da Despedida
(Ricardo Sá Reston)
3-Na Balada da Noite
(Pedro Carneiro)
Studio Tracks 2005
-
Download
1-Cerrado Florido
(Roberto Salgado)
2-Férias em Recife
(Ricardo Sá Reston)
3-Buscapé
(Ricardo Sá Reston)
For more songs, videos and info, visit
Acuri Website
I found this material at
Abracadabra - LPs do Brasil
Blog.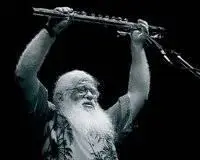 Hermeto Pascoal & Grupo - Live in Stockholm 1987
-
Download
This is an historical live recording by Hermeto Pascoal & Grupo taken from a 1987 radio program from Stockholm. This concert features Hermeto's group with it's classic line-up that stayed together for 12 years. These live concerts are important documents of Hermeto's works, because for the time the group stayed together with this line-up, they recorded only 6 records. Those sessions are not enough for the huge production my Hermeto and the intense work the group did during that period, rehearsing 5 times a week, 6 hours a day.
1-Zurich (Hermeto Pascoal)
2-Tupizando (Hermeto Pascoal)
3-Autumn Leaves (Johnny Mercer)
4-Suíte Universal (Hermeto Pascoal)
5-Rebuliço (Hermeto Pascoal)
6-Manhã (Hermeto Pascoal)
7-Mente Clara (Hermeto Pascoal)
Suíte Universal (replay) - problems in the beginning, I let it here to keep the whole recording.
Personnel:
Hermeto Pascoal - piano, keyboards, flugel horn, soprano sax
Carlos Malta - flute, baritone, tenor, alto and soprano sax
Jovino Santos Neto - piano
Itiberê Zwarg - bass
Marcio Bahia - drums, percussion
Pernambuco - percussion
I found this info at
Miscelânea Vanguardiosa Podcast