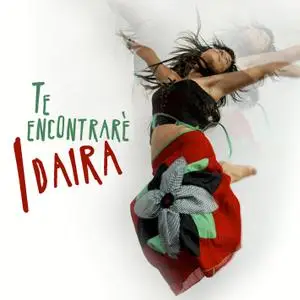 Idaira - Te encontrare 2 Singles
2006 Year | Genre: Pop | MP3 CBR 128 Kbps 44800 Joint Stereo | 5:43 | 5.24 MB
Te encontraré es uno de los trabajos más esperados del año. La cantante tinerfeña Idaira (21 años) ha trabajado intensamente en su disco debut para dar todo de sí y ofrecer al público su lado más personal y auténtico.
Su pasión por la música la ha acompañado desde muy pequeña y se comenta que incluso antes de poder hablar ya tarareaba sus primeras canciones tras el asombro de sus allegados. Esta cualidad la llevó a presentarse a varios concursos musicales, llegándole el éxito a gran escala en su paso por la Academia de Operación Triunfo donde en seguida se ganó el cariño de la gente, tanto por su inconfundible voz como por su personalidad y carisma.
Al salir del programa y tras una enorme repercusión social publicó un single en agradecimiento a sus seguidores titulado me lo dice el mundo, compuesto por Andrés Molina y Eva de Goñi, que sólo podía ser descargado por teléfono móvil. A su vez realizó una colaboración con el cantante Skavia, en el tema ganador o vencido, que aborda la temática de los malos tratos y cuyos beneficios irán a parar a una ONG que lucha para evitarlos.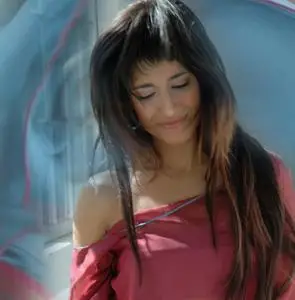 Ahora presenta su primer disco Te encontraré grabado en los estudios de Cincomasmusic en Madrid, donde reside actualmente, de la mano de los productores, Ismael Guijarro y Pablo Cebrián (componente del grupo Fábula). En la elaboración del mismo se ha mimado hasta el más mínimo detalle para llegar al punto deseado, sin faltas ni excesos. Idaira se nos presenta en este nuevo disco como una artista completa con intenciones y con una posición clara y marcada en el mundo de la música.
Te encontraré es un trabajo que transmite frescura y buenas vibraciones en cada uno de sus temas, enriquecidos por una aguda diversidad musical en donde se dispone una base eminentemente pop con tendencias rockeras latinas actuales, con pinceladas de blues, y, en algunas ocasiones, de soul. El medio tiempo es el predominante en la mayoría de los temas del disco, rebosantes de optimismo, que alternan con otros más bailables (a cada paso, te encontraré) y lentos (nada bueno en mí). Aparte de una entrega total en la producción del trabajo, Idaira compone la letra de uno de los temas del repertorio con una gran carga emocional (nada bueno en mí). The time of my life de la BSO de Dirty Dancing es versionada acústicamente en el presente disco y cantada a dúo junto a su hermano Airam Fernández.
Su primer sencillo, Te encontraré, que da nombre al disco y le sirve como carta de presentación, es un tema fresco y claro con rasgos latinos, compuesto de un ritmo muy llamativo
y bailable.
Multitrack, ha apostado fuerte por este gran lanzamiento que se presenta como uno de los más importantes de la temporada y del que se espera una buena acogida por parte del público.
Idaira, que se encuentra en un momento clave en su carrera musical, ha hecho que su voz, su personalidad y su música se unan para dar lugar a un disco que la define en el panorama actual.