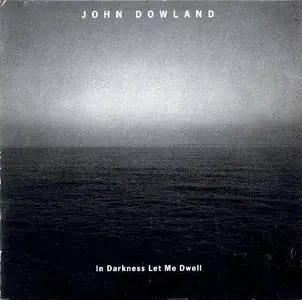 John Dowland: In Darkness Let Me Dwell
Classic | PT 72:28 | Flac - 325 Mb | Mp3 320 - 177 Mb | Full scan
Label: ECM 1697 | orig rec 1999
A fascinating project initiated by Hilliard Ensemble tenorist John Potter with producer Manfred Eicher, which re-examines the beautiful songs of the great sixteenth century composer from a present-day perspective. Potter: "This is the first time anyone's approached Dowland not from an 'early music' angle, but simply as music. We're working with Dowland as though he were still with us." The subject matter of the songs, with despair and 'alienation' uppermost, is entirely pertinent for our times, and the exceptional ensemble ranged around John Potter restores an improvisational flexibility to the music.
Tracklist:
Weep You No More
Sad Fountains
In Darkness Let Me Dwell
Lachrimae Verae
From Silent Night
The Lowest Trees Have Tops
Flow My Tears
Come Heavy Sleep
Fine Knacks For Ladies
Flow My Tears
Now, Oh Now I Needs Must Part
Lachrimae Tristes
Go Crystal tears
Lachrimae Amantis
John Potter
tenor
Maya Homburger
baroque violin
Stephen Stubbs
lute
John Surman
soprano saxophone and bass clarinet
Barry Guy
double-bass