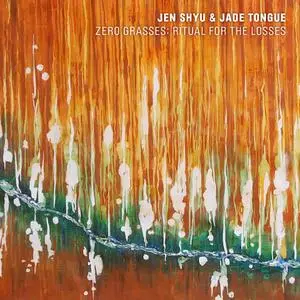 Jen Shyu - Zero Grasses: Ritual for the Losses (2021) {Pi Recordings PI88}
FLAC (tracks) - 16bit/44.1kHz - Digital Download -> 341 Mb | MP3 @320 -> 164 Mb | Cover | 5% repair rar
© 2021 Pi Recordings | PI88
Jazz / Classical / Avant-Garde Music / Ethnic Fusion
Zero Grasses: Ritual for the Losses, the new work by sui generis vocalist, composer and multi-instrumentalist Jen Shyu, is a collection of songs devoted to the marginalized voices of women around the world, and a profound elegy to personal loss. The album is dedicated to her father, who passed away in 2019. It was Shyu's discovery of her old diaries while cleaning out his closet that transformed Zero Grasses into a coming-of-age story about her ambitions and personal reflections on the racism and sexism that she has faced throughout her life.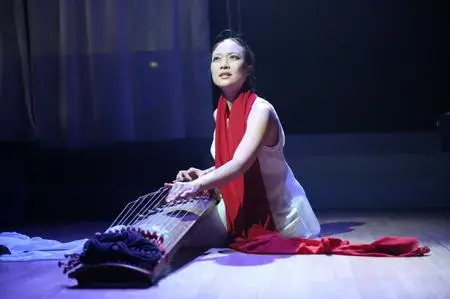 The past year has also made her reflect on the ongoing racism in our society - she dedicates a song to the memory of Breonna Taylor - and life in the time of COVID. On "Living's a Gift," Shyu sings all the vocal parts to her first composition for choir, set to heartbreakingly wise words of middle schoolers affected by the pandemic.The music on Zero Grasses spans the full range from ancient to modern, referencing traditional Javanese music, Japanese "katari" (or speaking the song) that is sung with the biwa, East Timorese chant from Ataúro island, all derived from her 15-plus years of immersive fieldwork on languages and traditional musics of her own ancestry and other cultures. Her work is unique in it's combination of languages and musical forms from these traditions, contemporary composition, jazz, improvised music, and dream-like narrative. It's an innovative architecture of sound that could never be heard anywhere else.The album is also the long-awaited return of Jade Tongue, an ensemble made up of musical innovators with whom Shyu has created music with for over a decade. They last appeared on her groundbreaking and highly acclaimed 2015 Pi release Sounds and Cries of the World, which NPR called: "no drive-by encounter between musical cultures, no cherry picking of exotic licks. This is research and experience, absorbed and reimagined."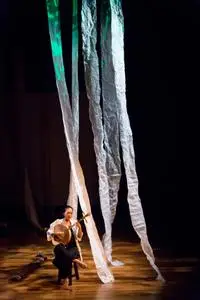 pirecordings.com INFOPersonnel:
Jen Shyu
: Composition, vocals, percussion, piano, Taiwanese moon lute, Japanese biwa
Ambrose Akinmusire
, trumpet
Mat Maneri
, viola
Thomas Morgan
, bass
Dan Weiss
, drums
Track Listing:
01 - Living's a Gift - Part 1 - Springtime
02 - Living's a Gift - Part 2 - Everything for Granted
03 - Living's a Gift - Part 3 - My Unresolved Regrets
04 - Living's a Gift - Part 4 - Joyful
05 - Lament for Breonna Taylor
06 - The Human Color
07 - A Cure for the Heart's Longing
08 - Body of Tears
09 - When I Have Power
10 - Finally She Emerges
11 - Display of the Moon
12 - Father Slipped into Eternal Dream
13 - With Eyes Closed You See All
14 - Life as You Envision
–––––––––––-
DON'T MODIFY THIS FILE
–––––––––––-
PERFORMER: auCDtect Task Manager, ver. 1.6.0 RC1 build 1.6.0.1
Copyright © 2008-2010 y-soft. All rights reserved
http://y-soft.org
ANALYZER: auCDtect: CD records authenticity detector, version 0.8.2
Copyright © 2004 Oleg Berngardt. All rights reserved.
Copyright © 2004 Alexander Djourik. All rights reserved.
FILE: 13 - With Eyes Closed You See All.flac
Size: 26037192 Hash: E5C8359B750C9DD275BB0161CC933BAC Accuracy: -m0
Conclusion: CDDA 100%
Signature: CAC507D91B0CD0CCB2AC92B12F8C660BFCBB604B
FILE: 12 - Father Slipped into Eternal Dream.flac
Size: 36682518 Hash: 5ECAC628640051C992BA8C168930F4B8 Accuracy: -m0
Conclusion: CDDA 100%
Signature: 92A3B61DB3EFF13DE356600DAF2D6E05E949C2E5
FILE: 11 - Display of the Moon.flac
Size: 47224769 Hash: 5174B8FD0D3CE96182BCEE5C63B4F61D Accuracy: -m0
Conclusion: CDDA 100%
Signature: 43944159CBC8257AD3BD411C39D777EA06222BAC
FILE: 10 - Finally She Emerges.flac
Size: 19961614 Hash: 88BDAFCF85F235041FF6159CC1D7DDB9 Accuracy: -m0
Conclusion: CDDA 100%
Signature: 41F388165C349E828F6F7817314F4BF83D399391
FILE: 09 - When I Have Power.flac
Size: 21904168 Hash: 5E702EA16B431FF1A0B214F7D694DA9B Accuracy: -m0
Conclusion: CDDA 100%
Signature: 5572CF20ACD4D3FF97A958315CF0C4024A7DED7A
FILE: 08 - Body of Tears.flac
Size: 23049829 Hash: 3CAA9D7740CE33DABFE410FD65AD2456 Accuracy: -m0
Conclusion: CDDA 100%
Signature: 271ED7B55CEAB5519AB1C7C5826888545C6AE5B6
FILE: 07 - A Cure for the Heart's Longing.flac
Size: 20983804 Hash: 1D404499F44DB7A2AEFA0313F896263E Accuracy: -m0
Conclusion: CDDA 100%
Signature: 7C0C297D21C8E7D8F89A2DFBBE73C3C135B5D724
FILE: 06 - The Human Color.flac
Size: 17352884 Hash: D632CA446D495BBC0EE1D941DD373060 Accuracy: -m0
Conclusion: CDDA 99%
Signature: AFFFE9471C2594B4C43C59811D8CE63C9995F941
FILE: 05 - Lament for Breonna Taylor.flac
Size: 31927865 Hash: D6454BB0274E4684DCA42203C10C7470 Accuracy: -m0
Conclusion: CDDA 100%
Signature: FA749DA5BC3DD77F03DA382B9A58A2EDAABEB5E0
FILE: 04 - Living's a Gift - Part 4 - Joyful.flac
Size: 14759229 Hash: E0785FA1767406BD43D8BF9D750AABA7 Accuracy: -m0
Conclusion: CDDA 100%
Signature: 1AA639E7853E3CB058CF75C3FA435538F7026E57
FILE: 03 - Living's a Gift - Part 3 - My Unresolved Regrets.flac
Size: 19495792 Hash: D0126D497E096FFFE48740F13BD78D42 Accuracy: -m0
Conclusion: CDDA 99%
Signature: 794AC573863EB0F466E1868BEDE9B9F19A4F3C8E
FILE: 02 - Living's a Gift - Part 2 - Everything for Granted.flac
Size: 8386712 Hash: 9AA6878A10A0B2BEDB775333408A3188 Accuracy: -m0
Conclusion: CDDA 100%
Signature: 6678DB4BE4CB9C320514E498E97F47BDB6C9FDF6
FILE: 01 - Living's a Gift - Part 1 - Springtime.flac
Size: 11229668 Hash: E781B769DA0B866573CC6E4242ED3ACB Accuracy: -m0
Conclusion: CDDA 100%
Signature: AF5B2D38F1D57F7C58917176019CADC3AE08840A
FILE: 14 - Life as You Envision.flac
Size: 23413855 Hash: BC3EEB057700BA16A2ADA160C6BC834E Accuracy: -m0
Conclusion: CDDA 100%
Signature: F2B2CBE551E0A26D7ADD64C925335BED72220477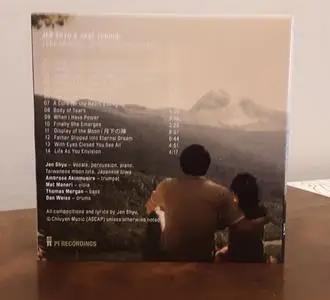 ===