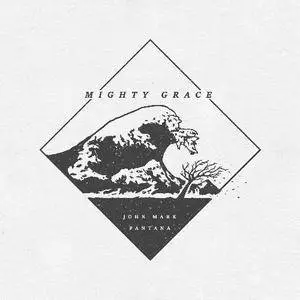 John Mark Pantana - Mighty Grace (2017)
MP3 CBR 320kbps | 00:51:22 | 118.52 Mb | Cover
Folk/Pop/Christian | Country: USA | Label: Bethesda Music
My mom and pops were traveling singers. Remember those wood paneled station wagons? Childhood home. I would pretend to be the Flintstones while staring through holes in the passenger seat floor. Imagine desperate hope as the love offering passed across the pew. The love was real but times were hard. When we settled down in the blue hills of Virginia I remember being scared of two things as a first grader: music and ministry.
I grew up in church but I didn't get to know God. Momma was a piano teacher but I didn't touch music. God wasn't real at sixteen. At nineteen, we went on our first date. It was terrible. He seemed so upset with me. Six months later, I fell in love with Big Mama's piano. It had been collecting dust at the base of the stairs. I put scotch tape on each key and clawed chords until I could play my first song. When the muscle memory kicked in, creating became
my daily mantra. My digital cabinets started filling up fast with thousands of poorly organized ideas. Music was the end, not the means. I tried writing music about God but it always felt forced. And lame. God and I had been on a rollercoaster since nineteen and I hate those; nausea. Three years of failing and I walked away. So much for the abundant life. I got high all day everyday for two years. I kept writing but didn't have much to say.
Colorless, bland living. I would curse your socks off if you killed my buzz with conversation about God. Meanwhile, deep in my heart stood the question, "Will God have me back?" I wasn't sure if I wanted Him. When guilt is the epitome of a relationship you don't exactly run home. I was just a boy believing lies. I took a summer trek to Arkansas. God
was waiting for me there in a Walmart parking lot. I heard a man through my car speakers, "You've been searching to know God and He wants to show Himself to you as Abba!" The Holy Spirit hugged my neck like the Father hugged the prodigal son; with many kisses.
Our second date was much better than the first. He seemed so pleased with me. I started to drink in God's love and wisdom every day for the next two years. At the foundation is this: Jesus became sin that we might become the righteousness of God in Christ (2 Corinthians 5:21). All of your sins: past, present, and future were received by Jesus on the Cross and judicially condemned! Your sins didn't escape! Every stripe on Jesus' back cries, "Your debt is forever paid!" When Jesus was buried in the tomb, God raised Him from the dead but left your sins in the grave! Jesus perfectly put all your sins away. He did such a perfect job that the Holy Spirit now witnesses to us, "God will by no means count your sins against you or ever remember your lawless deeds" (Heb. 10:17). Let Jesus'
work on the Cross settle your conscience. You don't need to punish yourself anymore. What about when it says "become the righteousness of God in Christ"? In the same way that Jesus received your sin, you are righteous by receiving! Jesus Himself is your right-standing with God. I had a private dance party in my living room when I realized this. Is Jesus in right standing with God? Then so am I. I'm hidden in Christ! He's bone of my bone and flesh of my flesh! You can rest from trying to get on God's good side. In Christ, you are forever forgiven and the righteousness of God in Christ. This is what Jesus "finished" on the Cross. This is the solid rock ground and dancing can happen on those. Good news qualifies people.
Arkansas was my wilderness but I met God there. I followed the Spirit and moved my life back to my hometown: Lynchburg. For the first time in years the songs started to flow. It was different though. Music became the means to explore God. Each song on Mighty Grace was born from worship in the quiet of my room. In every song there is a hidden prayer for you; that you would know God more. That you'd stop striving to love Him and let Him love you! That you'd cease from your works and rest in what Christ has done. That you would wake up to His gift of righteousness! Receive deeply, friend.
Track List:
01. Grace 03:16
02. Jesus My Righteousness 04:23
03. Peace Of Mind 03:10
04. It's You 04:06
05. Paradise 04:00
06. Silent War 04:09
07. Let My Love 03:18
08. Don't Even Worry 04:45
09. Taste And See 04:00
10. Seventeen 03:41
11. All In All 04:08
12. By His Stripes 03:59
13. Mighty Grace 04:21