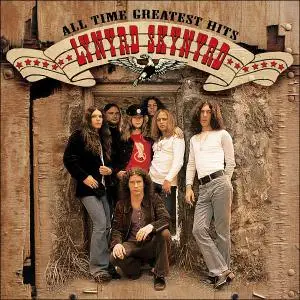 Lynyrd Skynyrd - All Time Greatest Hits (2000)
Genre: Southern Rock | MP3 | 320Kbps | 170MB| RS
"All Time Greatest Hits" is proof of this band's lasting legacy, tragically ended in a 1977 plane crash that killed lead singer Ronnie Van Zant, whose awesome voice was matched only by his songwriting genius; third guitarist Steve Gaines, whose addition to the band added zest and maturity; his sister Cassie, who sang background; and original tour manager Dean Kilpatrick. What an infinite loss for the music world, and how lucky we are to be able to listen to the music they left behind.
Because this collection is the band's greatest hits, all are familiar and well-loved, from "Sweet Home Alabama" to "What's Your Name" to "Free Bird," a magnificent live version that simply tears your heart out. But I love "The Ballad of Curtis Lowe," which Van Zant wrote with Allen Collins, an ode to the unsung heroes of the blues; and "Comin' Home," haunting in retrospect.
Song Listing:
1. Sweet Home Alabama 4:45
2. Gimme Three Steps 4:31
3. Simple Man 5:58
4. Saturday Night Special 5:11
5. Swamp Music 3:32
6. The Ballad Of Curtis Loew 4:52
7. Call Me The Breeze 5:09
8. Comin' Home 5:32
9. Gimme Back My Bullets 3:30
10. What's Your Name 3:33
11. You Got That Right 3:47
12. All I Can Do Is Write About It 4:24
13. That Smell 5:49
14. Free Bird