Mandalay (Nicola Hitchcock) - (1998) Empathy | 115 Mb
Mandalay (Nicola Hitchcock) - (2001) Instinct | 130 Mb
Mandalay (Nicola Hitchcock) - (2001) Solace | 147 Mb
Electronic, Downtempo, Trip Hop, Synth-pop | MP3 CBR / Lame / 320 kb/s / 44.1 Khz / Stereo
Ex-Thieves instrumentalist Saul Freeman aimed for his own dream-pop aesthetic when he placed an ad in the now defunct music weekly, Melody Maker. He had already worked with David McAlmont, but wanted his own creative outlet. Searching for an ethereal voice similar to the likes of the Cocteau Twins' Elizabeth Fraser and Shara Nelson (Massive Attack, Presence), solo artist Nicola Hitchcock ended Freeman's search when answering his request. The two instantly clicked, for Hitchcock also had a debut album under her belt and the two formed Mandalay in the mid-nineties. Incorporating trip-hop loops similar to Portishead and Hitchcock's vocal perfections, the duo earned props throughout the latter part of the decade in their native U.K., specifically with the albums Empathy and Instinct. Madonna even called Mandalay her new favorite band in fall 2000. Mandalay had signed to V2 by mid-2000 and prepped for their stateside major-label release, Solace, in spring 2001.
Nicola was born in London and moved to Devon (in the south west of England) three years ago. She inherited her ear for music from her father "he was a natural musician, could pick out a tune on any instrument". Alongside him at the piano she learned from an early age how to improvise around a tune. His first love was music and his first formal job was working as floor manager on a televised music show, so there were often test pressings and white labels - and always commercial radio - being played in the house whenever he was around. Her parents divorced when she was three years old and on the long car journeys between homes she'd make up stories and rhymes with her dad and sisters, instilling a love of words that continues on. For her 9th birthday she got her first guitar, taught herself a few chords and started making up songs.
During her teenage years and early twenties she performed as a backing vocalist for a variety of bands - doubling up on harmonica, accordion, electric & acoustic guitar, keyboard & percussion - and paid her dues gigging around London's live music circuit. She also got her first taste of working in studios. This experience led to writing and recording her own songs and becoming a regular solo performer on London's folk/acoustic circuit including the Half Moon in Putney, Acoustic Room at the Mean Fiddler, Waterman's Arts Centre & the legendary Bunjies folk clulb in the West End. She soon secured a record contract with FBeat/Demon records and a publishing contract with Rough Trade Music. Performing with her band at the Guildford, Cambridge and Phoenix Festivals she attracted guest musicians Danny Thompson on bass (Kate Bush, David Sylvian) & Neil Conti on drums (Prefab Sprout, David Bowie) to play on her debut album "A Bowl of Chalk" released in '93.

"There's something indefinably magical in her delivery and in the very human troubled personal conflicts in her exceptional lyrics … a remarkable debut" (Colin Irwin, Folk Roots)
However, the A&R man who signed Nicola left the label shortly after the album's release which meant the label folded along with the promotional plans.
Undaunted and Inspired by the music of Portishead and Massive attack at this time Nicola sought a collaborator in the pages of Melody Maker. Her response to an advert placed by Chrysalis Music led to a meeting with Saul Freeman (ex-Thieves/McAlmont) and the formation of Mandalay. On completion of Mandalay's first demos they were courted and wined and dined, by most of the major labels around at that time but opted instead to sign to David Steele's independent label Organic Record. The first single release on Organic "Flowers Bloom" got single of the week in Melody Maker.
"Nicola's voice is extraordinary, a sort of static shiver … as chillingly beautiful as liquid nitrogen sculpture." (David Stubbs, Melody Maker)
Shortly after this release, David Steele was asked to head up Richard Branson's new label V2 Records and took Mandalay with him.
Mandalay's debut album "Empathy" followed, released to critical acclaim. Co-produced with Guy Sigsworth (Bjork, Madonna, Bebel Gilberto) it featured drummer and percussionist Steve Jansen (Japan) and the beautiful ethereal sounds of Jon Hassell on trumpet (Brian Eno, Harold Budd).
"one of the most surprising understated albums in eons … illuminating and optimistic. A muted beauty." (Andrew Emery, Vox)
"passionate and honest … moody mood music of the highest order … a fine debut" (Phil Strongman, The Mix)
"Mandalay remain apart form pale imitators with emotionally rich, delicate dance pop" (Esquire)
Mandalay's live lineup included Andy Gangadeen on drums (massive attack, faithless) and they became a regular favourite at The Big Chill festivals.
"Troubled fluid, gorgeous oils and waters creating a river of sound that leaves you aching for more" (Melody Maker Live Review)
On hearing "Empathy", Madonna sited Mandalay as her favourite band and chose the first single "This Life" to be featured on the film soundrack for her film. "The Next Best Thing". "This Life" was also chosen to feature on the soundtrack to the hit British film "This Year's Love"
"a fusion of classical music, electronics and dance beats. Nicola Hitchcock's strange, emotive vocals seem to come from someone on the edge of a meltdown. The musical canvass paints a picture of a musical Ice Age to come." (NME singles review)

Many other Mandalay songs were featured on cult TV series' including "La Femme Nikita", "Six Feet Under" and "CSI MIami".
The third single "Beautiful" appeared on a number of chillout albums of the time including the world famous compilation series' "cafe del mar (vol 6)" and Hed Kandi's "Serve Chilled". As a result Mandalay were invited to headline at the Cafe del mar 2oth anniversary celebrations in Ibiza in 2000. A sunset remix of "Beautiful" was recorded and mixed by Lenny Ibizarre, the leading chillout DJ/musician on the island. The song "Beautiful" went on to win a major advertising campaign (Estee Lauder, featuring Liz Hurley) and was chosen for the title track of German film "Der Eisbar". More recently "Beautiful" was covered by Sarah Brightman and released as the lead single for her hit album "Harem".
Mandalay's 2nd album "Instinct" was co-produced with Andy Bradfield (Everything But the Girl, Future Sound of London, Bjork) and Yoad Nevo (Jem)
".. draws inspiration from jazz and classical music to create resolutely elegant, affecting pop …. lush and expansive, Instinct's musical world is perfectly realised" (MK The Guardian).
The first single from this album "Deep Love" was remixed by Nitin Sawhney and Mandalay went on to support Nitin on his UK/London dates. Performances at Ibza's chillout festivals followed including "Las Dallias" and "Dreamdaze" culminating in a headline performance at The Big Chill UK, Sanctuary Stage.
A third album "Solace" followed, released exclusively in the US comprising a mix of tracks from Mandalay's two existing albums (both previously unavailable in the US) together with an 11 track remix album with contributions from Wagon Christ, Alex Reece and Charlie May. This marked the beginning of a growing success in America where "Solace" Soundscanned over 44,000 copies.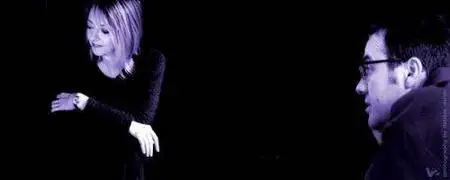 By this time however problems were escalating within the Mandalay camp and disagreements on business rather than musical issues proved unresolvable. The duo split, sadly just as the US were becoming aware of them.
During Mandalay's demise, Nicola's songwiring and vocal talents were sought by DJ Tiesto who chose her song "In My Memory" for his forthcoming album. With a deft remix from him, it became the title track and lead single for the album, the success of which led to a live performance with DJ TIesto at the Dutch Music Awards in 2002.
Sorting out all the post-Mandalay's business was difficult, took a long time and eventually took it's toll. Coupled with a major house move, followed by a car accident whilst battling with Glandular Fever/Epstein Barr virus (!) all meant that Nicola's energies for making music were seriously depleted. During this time however she continued to be sought by artists/musicians/dj's contacting her via the internet and email with requests for possible collaborations and she found herself in the fortunate position of being able to choose who to work with … and how … and when …… she began working on tracks from avant garde composers Hector Zazou, Ryuichi Sakomoto, Lenny Ibizarre and the underground artist & DJ Chris Brann (Wamdue Project, P'taah etc). The resulting album "Passive Aggressive" stands a collection of her favourite collaborations from this time and is the first release on her own label Tempted.
Mandalay (Nicola Hitchcock) - (1998) Empathy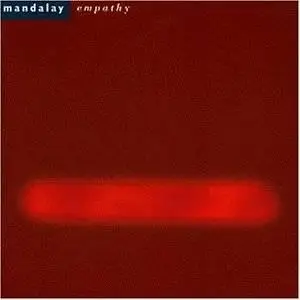 Artist:
Mandalay (Nicola Hitchcock)
Title of Album:
1998 - Empathy (also known as Portishead`s Pearl)
Date of Release:
March 23, 1998
Genre:
Electronic
Style:
Downtempo, Trip Hop, Synth-pop
Web:
http://www.nicolahitchcock.com
Total Size:
115 Mb + 3% for recovery
Bitrate/Quality:
MP3 CBR / Lame / 320 kb/s / 44.1 Khz / Stereo
TRACKLIST:
01 - Insensible 4:50
02 - Pearl 5:14
03 - About You 4:12
04 - Beautiful 3:35
05 - Enough Love 4:07
06 - Flowers Bloom 4:27
07 - This Life 4:19
08 - All My Sins 6:18
09 - This Time Last Year 3:26
10 - Kissing The Day 3:49
11 - Another 6:01
Produced by mandalay & guy sigsworth, mixed by Michael Ade.
Featuring Steve Jansen on drums, Jon Hassell on trumpet, Danny Thompson
on double bass. Strings led by Gavyn Wright. Design & Art Direction
by Chris Bigg & Vaughan Oliver at v23.
Composed by Nicola Hitchcock/Saul Freeman. Published by Chrysalis Music
URL's:
Mandalay - (1998) Empathy.part1 - 62.0 Mb
Mandalay - (1998) Empathy.part2 - 54.5 Mb
pass:
pshvetikMandalay (Nicola Hitchcock) - (2001) Instinct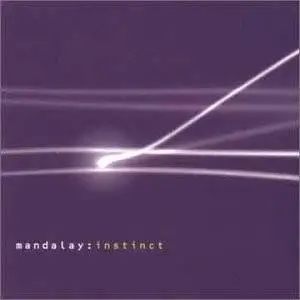 Artist:
Mandalay (Nicola Hitchcock)
Title of Album:
Instinct [IMPORT]
Date of Release:
February 27, 2001
Genre:
Electronic
Style:
Downtempo, Trip Hop, Synth-pop
Web:
http://www.nicolahitchcock.com
Total Size:
130 Mb + 3% for recovery
Bitrate/Quality:
MP3 CBR / Lame / 320 kb/s / 44.1 Khz / Stereo
Editorial Reviews
Product Description
Sophomore album for UK electronica duo featuring multi-instrumentalist, Saul Freeman (Thieves) and vocalist Nicola Hitchcock whose been described as, 'an intelligible Liz Fraser'. Mellow, moody ethereal pieces with floaty vocals, ala Portished, Cocteau Twins and Tori Amos. Includes the first single, 'Deep Love'. 2000 release. Standard jewel case.
TRACKLIST:
01 Not Seventeen 4:18
02 Don`t Invent Me 5:19
03 Like Her 5:23
04 Deep Love 4:46
05 No Reality 4:05
06 You Forget 5:04
07 Simple Things 5:34
08 Too Much Room 4:04
09 What If I 5:40
10 It`s Enough Now 4:59
11 Believe 6:37
URL's:
Mandalay (Nicola Hitchcock) - (2001) Instinct.part1 - 66.8 MB
Mandalay (Nicola Hitchcock) - (2001) Instinct.part2 - 63.0 MB
pass:
pshvetikMandalay (Nicola Hitchcock) - (2001) Solace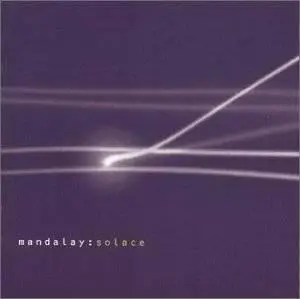 Artist:
Mandalay (Nicola Hitchcock)
Title of Album:
Solace
Date of Release:
April 17, 2001
Genre:
Electronic
Style:
Downtempo, Trip Hop, Synth-pop
Web:
http://www.nicolahitchcock.com
Total Size:
147.3 Mb + 3% for recovery
Bitrate/Quality:
MP3 CBR / Lame / 320 kb/s / 44.1 Khz / Stereo
Reviews
All Music Guide
Mandalay's Nicola Hitchcock and Saul Freeman compose a healthy introduction on their V2 debut Solace. A sultry mix of trip-hop threads and atmospheric electronic minimalism, Solace aims for a calamity similar to household dream pop pioneers the Cocteau Twins and Siddal. The double-disc is a melancholic hue of emotional discovery while showcasing tracks from the band's two previous albums, Empathy and Instinct, and limited-edition remixes by Tom Middleton, Boymerang, and Futureshock. The hushing "Not Seventeen" breathes with Hitchcock's brittle vocalics, and the free-flowing piano drops sets the album's overall tone. The subtle ambience of "It's Enough Now" exudes Mandalay's most fragile state of song. It's stripped with down-tempo string arrangements similar to "This Life," but the jazz-tinged lounge feel sets a mood that's far more enticing. There is a musical mystery to Solace. There is a sophistication matching the likes of Portishead's Beth Gibbons, and honestly it's Hitchcock's vocal impressions that surround the wintry soundscape on the album. Fresh and inviting, Solace refrains from mainstream electronic music for a transcending kaleidoscope of sound. MacKenzie Wilson
TRACKLIST:
01 Not Seventeen 4:18
02 Like Her 5:24
03 Beautiful 3:33
04 Deep Love 4:47
05 It`s Enough Now 5:00
06 This Life 4:20
07 Flowers Bloom 4:28
08 Enough Love 4:08
09 Don`t Invent Me 5:20
10 Insensible 4:49
11 Kissing The Day 3:50
12 I Don`t Want The Night To End 7:01
13 Believe 6:36
Album Credits
Performance Credits
Mandalay Primary Artist, Primary Artist
Jon Hassell Trumpet
Isobel Griffiths Conductor
Joe Carrano Keyboards
Nicola Hitchcock Band
Saul Freeman Band
Technical Credits
Nick Ingman Arranger
Guy Sigsworth Producer
Gavyn Wright Orchestra Leader
Michael J. Ade Producer
Alex Reece Remixing
Boymerang Remixing
Luke Vibert Remixing
Cevin Fisher Remixing
Mandalay Producer
Cheeky Paul Digital Editing
Saul Freeman Producer, Engineer
Yoad Nevo Programming
URL's:
Mandalay (Nicola Hitchcock) - (2001) Solace.part1 - 76.3 MB
Mandalay (Nicola Hitchcock) - (2001) Solace.part2 - 70.9 MB
pass:
pshvetik