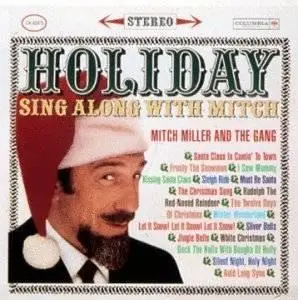 Holiday Sing Along with Mitch Miller
Mitch Miller band
69 MB | RAR | 268 kbps (VBR)
This is perhaps the finest family christmas recording ever offered !!!
1. Santa Claus Is Comin' To Town
2. Frosty The Snowman
3. I Saw Mommy Kissing Santa Claus
4. Sleigh Ride
5. Must Be Santa
6. The Christmas Song
7. Rudolph The Red-Nosed Reindeer
8. The Twelve Days Of Christmas
9. Winter Wonderland
10. Let It Snow! Let It Snow! Let It Snow!
11. Silver Bells
12. Jingle Bells
13. White Christmas
14. Deck The Halls With Boughs Of Holly
15. Silent Night, Holy Night
16. Auld Lang Syne
http://www.ftp2share.com/file/...ong with Mitch Miller.rar.html