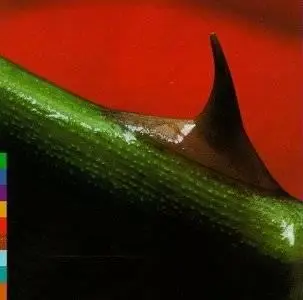 Nusrat Fateh Ali Khan & Michael Brook: Night Song (1995)
Qawwali Jazz (Fusion Music Pakistan Canada)
MP3 Lame Insane 320 kbs (RS 115 MB)

1. My Heart, My Life
2. Intoxicated
3. Lament
4. My Comfort Remains
5. Longing
6. Sweet Pain
7. Night Song
8. Crest
Amazon.com essential recording:
Canadian experimental guitarist Brook and the late, "shining star of Qawwal" come together for a second time to bring the music of Pakistan into a creative new realm. If you are a traditionalist who wants nothing but Pakistani music, stay away. This album is soaked in ambient electronic guitar noises and some of Khan's most out-of-the-tradition singing. These experiments are not to be confused with lots of the electro-noodling, however. Both artists were devoted to their gods and their music, and it shows in the potency of these tracks. Brook seems to have been a natural match for Nusrat and has drawn out an unusual performance that probably fulfills the ideas that were only hinted at in their first collaboration, Musst Musst. –Louis Gibson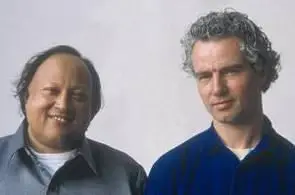 Amazon Spotlight Reviews:
I am writing a review of Night Music because I feel that Nusrat's music is very important to rock and roll. This Pakistani singer, who sadly passed away a few years back, had the power to touch the soul with his singing. Though I can't understand a word he said, Night Music's feelings are well received. I like to think of Nusrat's music as mesmerizing and hypnotic as well as emotionally raw. Michael Brook just enhances Nusrat's ideas, making this recording a haunting, painfully sweet listen. This is a must have for any rock collector. Thank you to Peter Gabriel for creating his RealWorld label in which we get to hear such fine musicians from other countries of the world. –-Jason Stein
Download:
http://rapidshare.de/files/36507547/NFAK_MB.part1.rar.html
http://rapidshare.de/files/36510697/NFAK_MB.part2.rar.html
http://rapidshare.de/files/36511909/NFAK_MB.part3.rar.html

PW:
www.AvaxHome.ru
Enjoy !
(You like my kind of music? Then please see
some of my other posts
!)