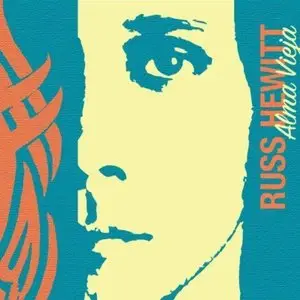 Russ Hewitt - Alma Vieja (2011)
MP3 320 kbps CBR | 48:58 min | 108 MB
Genre: Smooth Jazz. Rumba, Flamenco | Label: Russ Hewitt
'Alma Vieja' is the latest CD from guitar virtuoso Russ Hewitt. Replete with his rumba flamenco playing and lightning guitar runs, the album follows Hewitt's 2008 debut 'Bajo el Sol' which was typified by fierce Latin rhythms and infectious contemporary jazz grooves. It garnered the kind of critical acclaim to suggest this talented player was already on the road to musical stardom.
'Alma Vieja' features some notable guest artists and among them are Grammy award-winning violinist Charlie Bisharat and, perhaps most notably, contemporary jazz saxophonist Michael Lington. In fact it's Lington who features on my selection 'Pacific Sunrise' which is also the first single to be released to radio. With Lington's status in smooth jazz coupled with Hewitt's fine playing the easy grooving 'Pacific Sunrise' should certainly attract some attention.
Tracklist:
1. Pelorhino 4:14
2. Samba Samba 3:48
3. Pacific Sunrise 3:59
4. Dhanyavad 4:29
5. Gabriela Mi Corazon 5:28
6. Miss Mimi 4:34
7. Moonlake Drive 4:20
8. Las Cruces 4:08
9. Gypsy 4:12
10. Tango For Ahn 5:06
11. Soldade 4:40