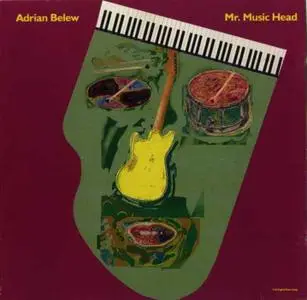 Adrian Belew - Mr.Music Head
EAC RIP | Lame mp3 320 kbps stereo | year 1989 | genre rock | 45:45min | 96 + 8 MB | full scans
Rapidshare.com

Guitarrist and singer who worked with King Crimson (stable member), Frank Zappa, David Bowie, Laurie Anderson, etc, etc, etc…..I consider that he does not need any other presentation. An excellent solo work.
Tracklist
Oh Daddy
House Of Cards
One Of Those Days
Coconuts
Bad Days
Peaceable Kingdom
Hot Zoo
Motor Bungalow
Bumpity Bump
Bird In A Box
1967
Cruelty To Animals
Part 1
Part 2
Please no mirrors!