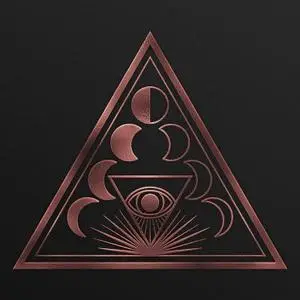 Soen - Lotus (2019)
XLD Rip | FLAC (tracks+.cue, log) ~ 359.21 Mb | 54:12 | Cover
Progressive Metal | Country: Sweden | Label: Silver Lining Music
Swedish-based progressive metal group Soen will purge themselves of their 4th album -Lotus- on February 1st 2019. Featuring nine pieces, Lotus is the latest in a line of aural therapies from the band, questioning much of today's darkness as juxtaposed with moments of great escape and hope. The lotus flower has always been a symbol of the purity rising from muddy uncertainties, and with songs such as "Covenant", "Rival", "Martyrs" and the title cut all expressing perspectives of life's darker moments, it was a natural title for this latest project. Produced by David Castillo and Iñaki Marconi at Ghostward Studios and Studio 6 between July and October 2018, the centre-point of the album remains those trademark, snap-heavy, progressive Soen riffs, while overall Lotus promises an exciting new chapter of skin-shedding, soul-searching journeys for all who dare to commit to the ride.
Track List:
01. Opponent (5:44)
02. Lascivious (5:37)
03. Martyrs (6:08)
04. Lotus (5:24)
05. Covenant (5:42)
06. Penance (6:17)
07. River (5:21)
08. Rival (5:51)
09. Lunacy (8:05)
X Lossless Decoder version 20161007 (149.3)

XLD extraction logfile from 2019-02-11 18:22:27 -0600

/ Audio CD

Used drive : (null) (null) (revision (null))
Media type : Pressed CD

Ripper mode : XLD Secure Ripper
Disable audio cache : OK for the drive with a cache less than 1375KiB
Make use of C2 pointers : NO
Read offset correction : 667
Max retry count : 20
Gap status : Analyzed, Appended (except HTOA)

TOC of the extracted CD
Track | Start | Length | Start sector | End sector
––––––––––––––––––––––––––––-
1 | 00:00:00 | 05:43:67 | 0 | 25791
2 | 05:43:67 | 05:36:51 | 25792 | 51042
3 | 11:20:43 | 06:08:15 | 51043 | 78657
4 | 17:28:58 | 05:23:69 | 78658 | 102951
5 | 22:52:52 | 05:41:41 | 102952 | 128567
6 | 28:34:18 | 06:16:39 | 128568 | 156806
7 | 34:50:57 | 05:20:73 | 156807 | 180879
8 | 40:11:55 | 05:50:53 | 180880 | 207182
9 | 46:02:33 | 08:04:42 | 207183 | 243524

AccurateRip Summary
Disc not found in AccurateRip DB.

All Tracks
Album gain : -7.80 dB
Peak : 1.000000
Statistics
Read error : 0
Jitter error (maybe fixed) : 0
Retry sector count : 0
Damaged sector count : 0

Track 01
Filename : /Volumes/Pulsar/__newrip/track.01.01.flac
Pre-gap length : 00:02:00

Track gain : -7.77 dB
Peak : 1.000000
CRC32 hash (test run) : 67B456D1
CRC32 hash : 67B456D1
CRC32 hash (skip zero) : F89501A1
AccurateRip v1 signature : 318B4EC1
AccurateRip v2 signature : C5A77744
->Track not present in AccurateRip database.
Statistics
Read error : 0
Jitter error (maybe fixed) : 0
Retry sector count : 0
Damaged sector count : 0

Track 02
Filename : /Volumes/Pulsar/__newrip/track.01.02.flac

Track gain : -8.13 dB
Peak : 1.000000
CRC32 hash (test run) : 11E0798D
CRC32 hash : 11E0798D
CRC32 hash (skip zero) : 65E92CA0
AccurateRip v1 signature : 35BD0C85
AccurateRip v2 signature : 1EE8B188
->Track not present in AccurateRip database.
Statistics
Read error : 0
Jitter error (maybe fixed) : 0
Retry sector count : 0
Damaged sector count : 0

Track 03
Filename : /Volumes/Pulsar/__newrip/track.01.03.flac

Track gain : -8.32 dB
Peak : 1.000000
CRC32 hash (test run) : 83F826E4
CRC32 hash : 83F826E4
CRC32 hash (skip zero) : 4C1BDDE7
AccurateRip v1 signature : BE4A3DB3
AccurateRip v2 signature : 96263369
->Track not present in AccurateRip database.
Statistics
Read error : 0
Jitter error (maybe fixed) : 0
Retry sector count : 0
Damaged sector count : 0

Track 04
Filename : /Volumes/Pulsar/__newrip/track.01.04.flac

Track gain : -6.15 dB
Peak : 1.000000
CRC32 hash (test run) : 042CF471
CRC32 hash : 042CF471
CRC32 hash (skip zero) : 5A90F7EE
AccurateRip v1 signature : 34A0F561
AccurateRip v2 signature : F6776B4E
->Track not present in AccurateRip database.
Statistics
Read error : 0
Jitter error (maybe fixed) : 0
Retry sector count : 0
Damaged sector count : 0

Track 05
Filename : /Volumes/Pulsar/__newrip/track.01.05.flac

Track gain : -8.24 dB
Peak : 1.000000
CRC32 hash (test run) : 5E8F28FE
CRC32 hash : 5E8F28FE
CRC32 hash (skip zero) : F50F4C8D
AccurateRip v1 signature : A86B51BE
AccurateRip v2 signature : 0A474452
->Track not present in AccurateRip database.
Statistics
Read error : 0
Jitter error (maybe fixed) : 0
Retry sector count : 0
Damaged sector count : 0

Track 06
Filename : /Volumes/Pulsar/__newrip/track.01.06.flac

Track gain : -7.69 dB
Peak : 1.000000
CRC32 hash (test run) : 87B91AA8
CRC32 hash : 87B91AA8
CRC32 hash (skip zero) : DD491E55
AccurateRip v1 signature : 2F64E48F
AccurateRip v2 signature : 50850412
->Track not present in AccurateRip database.
Statistics
Read error : 0
Jitter error (maybe fixed) : 0
Retry sector count : 0
Damaged sector count : 0

Track 07
Filename : /Volumes/Pulsar/__newrip/track.01.07.flac

Track gain : -7.65 dB
Peak : 1.000000
CRC32 hash (test run) : 01C88ED5
CRC32 hash : 01C88ED5
CRC32 hash (skip zero) : 25387424
AccurateRip v1 signature : 5CD9E4EE
AccurateRip v2 signature : 70F300AB
->Track not present in AccurateRip database.
Statistics
Read error : 0
Jitter error (maybe fixed) : 0
Retry sector count : 0
Damaged sector count : 0

Track 08
Filename : /Volumes/Pulsar/__newrip/track.01.08.flac

Track gain : -7.78 dB
Peak : 1.000000
CRC32 hash (test run) : 3FC63F29
CRC32 hash : 3FC63F29
CRC32 hash (skip zero) : 37224D98
AccurateRip v1 signature : 418FE90B
AccurateRip v2 signature : 90D84F9A
->Track not present in AccurateRip database.
Statistics
Read error : 0
Jitter error (maybe fixed) : 0
Retry sector count : 0
Damaged sector count : 0

Track 09
Filename : /Volumes/Pulsar/__newrip/track.01.09.flac

Track gain : -6.48 dB
Peak : 1.000000
CRC32 hash (test run) : 907A10A4
CRC32 hash : 907A10A4
CRC32 hash (skip zero) : FB3366DA
AccurateRip v1 signature : 70D5C14D
AccurateRip v2 signature : 7A7027AD
->Track not present in AccurateRip database.
Statistics
Read error : 0
Jitter error (maybe fixed) : 0
Retry sector count : 0
Damaged sector count : 0

No errors occurred

End of status report

––-BEGIN XLD SIGNATURE––-
Tvb.4E2pTYPWzqB9f8sYvDpFimum0whZ2p4mROprGMa3jyZBHst45N5wyGIT.KwjDOZ_70S_beeBwD43RP2nAJNiHTCazCM2_AFsT2W
––-END XLD SIGNATURE––-
All thanks go to the Original ripper (unknown)