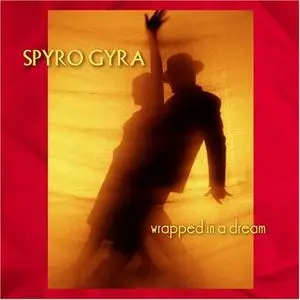 Spyro Gyra "Wrapped In A Dream" | 2006 | Genre: Smooth Jazz, Jazz
MP3 | CBR 320 kbps 44100 Stereo | 60:00 | Two Parts 72.4 + 69.4 MB
Track List:
1. Spyro Time
2. Midnight Thunder
3. The Voodooyoodoo
4. Tuesday
5. Impressions of Madrid
6. Impressions of Toledo
7. Wrapped In A Dream
8. After The Storm
9. Walkin' Home
10. The Lowdown
11. Lil' Mono
12. Woogitybop
In the mid 1970s, Spyro Gyra crafted a unique new sound – inspired by jazz fusion, pop and R&B – and released their debut album on their own label in 1976. Their records were both artistically challenging and commercially successful, and embraced world rhythms, including Caribbean, African and Brazilian sounds. Morning Dance, their first album with a major label, was released in 1979, spawned a Top 40 single, and eventually went platinum. Spyro Gyra went on to build a large and incredibly loyal fan base around the world that continues to this day.
After completing their 2004 recording, The Deep End, which marked a swing back to a more organic, live band sound, Spyro Gyra decided to reinvent itself once again with yet another creative release. The result is Wrapped in a Dream (HUCD 3107), the group's fourth album on Heads Up International.
Due at retail on February 28, 2006, Wrapped in a Dream r eaffirms Spyro Gyra's status as jazz fusion's most original group. This coolly textured and cleanly produced collection is filled with subtle melodies and accomplished solos that blend easily into a lush instrumental backdrop. The album is also scheduled for SACD release in 5.1 Surround Sound
Enjoy !