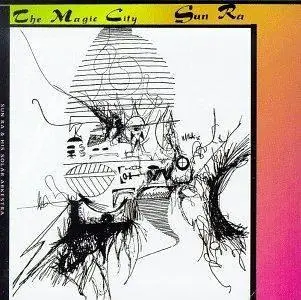 Sun Ra - The Magic City (1965)
Free-Jazz | Label: Evidence | MP3 VBR 256 kb/s | PT: 45:23 | | 56 MB

By the mid-1960s, bandleader and composer Sun Ra was delving deeply into extended, improvisation-heavy suites like The Magic City. Reckoned to be a tribute to his hometown of Birmingham, Alabama, this long, circuitous piece comes in two different takes on the CD reissue, and both takes are rambunctiously keeled on Ra's core band members, tenor saxophonist John Gilmore and alto saxophonist Marshall Allen, who each offer scouring, ear-pinning interludes. Even so, the music here is huge, with sprawling collective improvisatons that burst with wholehearted high energy, suggesting a latent power that Sun Ra often channeled through both his own intricate scores and reams of cover tunes elsewhere in his several decades as jazz's chief outer-space renegade. –Andrew Bartlett.
Tracklist:
1. The Magic City
2. The Shadow World
3. Abstract Eye
4. Abstract I