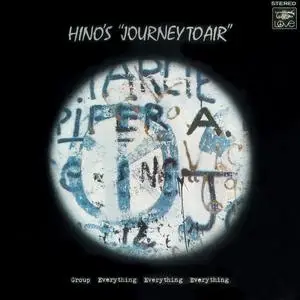 Terumasa Hino - Journey To Air (1970) {2018 Octave Lab Japan OTLCD2383}
FLAC (tracks) - 16bit/44.1kHz - Digital Download -> 348 Mb | MP3 @320 -> 128 Mb | Cover | 5% repair rar
© 1970, 2018 Deep Jazz Reality / Octave Lab | OTLCD2383
Jazz / Deep Jazz / Avant-Garde Jazz / Trumpet
Trumpeter Terumasa Hino at a level that's quite different than most of his early work in Japan – recording in New York, and using a very spiritual approach – one that's clearly influenced by some of the other players in the session! The album features one long track – a bit improvised, and almost free at times – but also given a strong sense of direction, too – that balance between completely unbridled expression and structure that can make some of the best spiritual jazz sessions so great! Hino's on trumpet, and also plays some flugelhorn – and other players include Steve Grossman on tenor and flute, Pete Yellin on alto and flute, Dave Liebman on alto and tenor, Olu Dara on trumpet, Bob Moses on drums, Dave Holland on bass, and Mike Garson on piano and Fender Rhodes.
ototoy.jp INFOPersonnel:
Terumasa Hino
, trumpet, flugelhorn
Gary Pribec
, alto saxophone
Pete Yellin
, alto Saxophone, flute
Dave Holland
, bass
Lanny Fields
, bass
Teruo Nakamura
, bass
Bobby Moses
, drums
Motohiko Hino
, drums, handclaps
Mike Garson
, piano, electric piano
Dave Liebman
, alto & tenor Saxophone
Steve Grossman
, alto & tenor Saxophone, flute
Olu Dara
, trumpet
Recorded at Upsurge Studio, New York City, March 1970.Tracklisting:
01 - Journey To Air 1
02 - Journey To Air 2
–––––––––––-
DON'T MODIFY THIS FILE
–––––––––––-
PERFORMER: auCDtect Task Manager, ver. 1.6.0 RC1 build 1.6.0.1
Copyright © 2008-2010 y-soft. All rights reserved
http://y-soft.org
ANALYZER: auCDtect: CD records authenticity detector, version 0.8.2
Copyright © 2004 Oleg Berngardt. All rights reserved.
Copyright © 2004 Alexander Djourik. All rights reserved.
FILE: 01 - Journey To Air 1.flac
Size: 171289298 Hash: 5BCA4EC61E677007A2F38A0C7D636896 Accuracy: -m0
Conclusion: MPEG 73%
Signature: 1ADAB113CE93AD6A2B12247F22DCDF2FFE1C81FD
FILE: 02 - Journey To Air 2.flac
Size: 172080524 Hash: 09C62131B95A348DD9CAF7D38C67DC61 Accuracy: -m0
Conclusion: MPEG 79%
Signature: 366D53D3FC6CA096A8C15877CA2235C706596BF9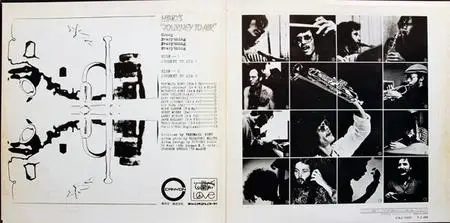 see more Terumasa Hino…
===