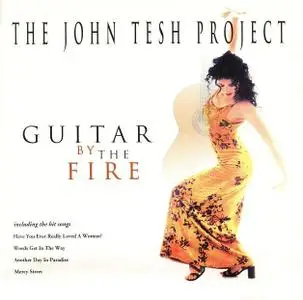 The John Tesh Project - Guitar By The Fire
Flac 362 mb | mp3 103 mb | 256 kbps | 56:30 min
Genre: New Age, Acoustic
John Tesh is an American pianist and composer of new age and contemporary Christian music, widely known and admired for his romantic, sweeping instrumental pieces, which he often performs in settings rich with drama and sentimentality. Tesh's music, which is usually orchestral but occasionally consists of more intimate piano pieces, is always upbeat and inspiring. It doesn't matter that Tesh doesn't play guitar, the title just signals what the main instrument on the album is. The guitar is light and romantic, fitting the mood of the album perfectly.
Personnel includes: John Tesh (keyboards); Wayne Johnson, Grant Geissman, Tim Pierce, Ramon Stagnero (guitar); Tim Heintz (accordion, piano, keyboards); Tim Landers (bass); Dave Hooper (drums); Brian Kilgore, Alex Acuna, Arleen Hurtado (percussion).
01. Mercy Street
02. Why Should I Cry For You
03. Another Day In Paradise
04. Shape Of My Heart
05. Have You Ever Really Loved A Woman?
06. Santiago
07. The Dream
08. Goodnight Moon
09. Saint Agnes And The Burning Train
10. The Key Of Love
11. Words Get In The Way
12. Spanish Dancer
13. Carol Of Bells
listen to samples